The Loop
Rickie Fowler proves his work with Butch Harmon is starting to pay off
AUGUSTA, Ga. -- When Rickie Fowler tapped in for a third-round 67, the only problem was he had to stop playing. His quickened footsteps made the 18th hill seem flat, and his last six holes had made Augusta National seem easy.
An hour earlier, 50-year-old Miguel Angel Jimenez was the red-faced picture of pleasant exhaustion after a 66. Now Fowler, half his age, appeared from the scoring area like a charged battery. The egg salad sandwich he munched on his way to TV interviews looked like a dry cracker, so unswerving was the focus of his eyes.
Related: Rickie Fowler's 4 Keys To Go Low "It's about time that I need to kind of step up and start playing well on the weekends, especially at majors," said Fowler, who will be paired Sunday with Jimenez.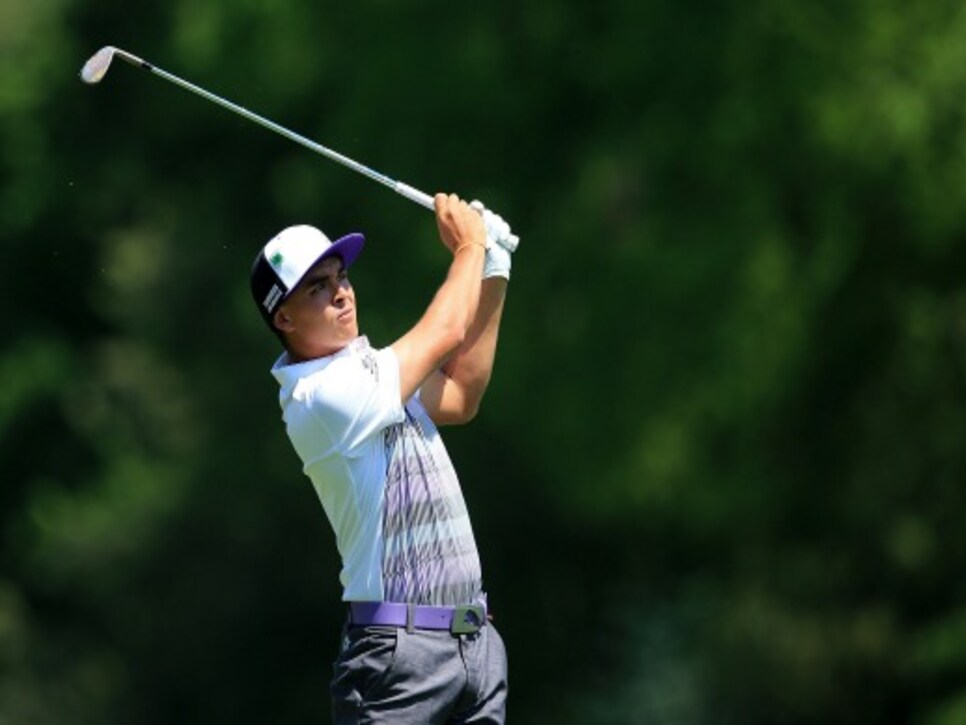 Eradicating what was once a signature re-route in his downswing hasn't been much of an adjustment. Fowler's ball-striking has been solid since January. It's just the putter that's been cold. "It's not that I stopped working on putting or the short game. Just a little bit of feel went away. My eyes and my alignment was pretty far off," Fowler said. A recent visit with Paul Vizanko, a fitting specialist at Scotty Cameron Putting Studios who has known Fowler since age 14, got it straightened out.
"I think I'm pretty much square now, and I think I'm able to really see my lines and trust it."
And with the short haircut, viewers can now see his eyes, too. It's clear they're set on playing the kind of golf of which he knows he's capable, when it matters. He'll have to wait until tomorrow.