News
PGA Championship 2020: UPDATE: Rickie Fowler did miss the cut by one because of this missed six-inch tap-in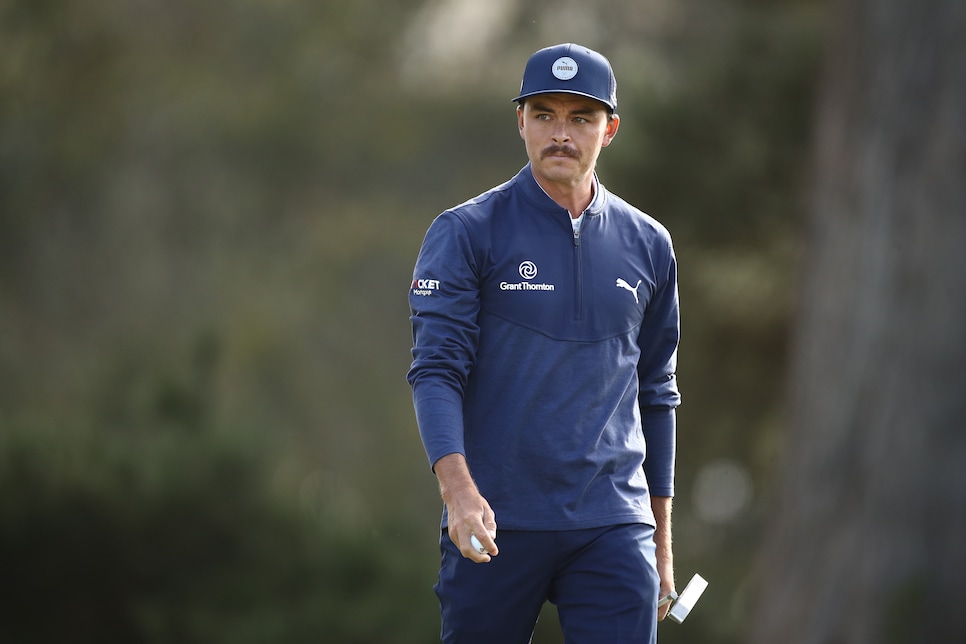 In golf, a six-inch putt counts the exact same as a 350-yard tee shot. Rickie Fowler was reminded of this painful fact in the most excruciating way possible on Friday at the 2020 PGA Championship.
Coming off an opening-round three-over 73, Fowler needed to go low in his second round in order to play the weekend. He was doing just that through 15 holes at TPC Harding Park, having reached four under on the day, which put him at one under for the tournament. But at his 15th hole, the 472-yard par-4 sixth, something terrible happened.
Actually, terrible might be an understatement. What happened to Fowler was nothing short of calamitous. After finding the green in three shots, he had just eight feet left to save his par. He missed, meaning he'd drop at least a shot, which would still leave him at even par and safely inside the current cut line. But as Fowler went to tap in his six-inch bogey try, he damn near whiffed, advancing it all of one inch:
The woman who audibly gasped in the background of this video is all of us. Dear God, Rickie, our thoughts and prayers are with you after that double bogey.
The mistake was compounded then on the par-3 eighth hole, where Fowler made another bogey, dropping to one under on the round and two over for the tournament. He made par on his last hole to wrap up his Friday 69. But as the afternoon wave continued on at Harding Park, the cutline looks to be teetering between one over and two over.
Either way, Fowler has one of the longest afternoons of his life on tap as he waits out his weekend fate.
UPDATE: We regret to inform you that Rickie Fowler did, indeed, miss the cut by one stroke thanks to this missed tap-in putt. Thankfully, Fowler is a very good sport.
"Every shot counts. 300-yard drive or tap-in. They are the same," said Fowler in response to a Golf Digest Instagram post. "Just got a little careless and didn't give it enough attention. That's golf. Still had three holes to play, not like it was the last. Learn and move on.