WGC-Dell Match Play
Rickie Fowler's late bid to qualify for the Masters requires some heroics this week in Austin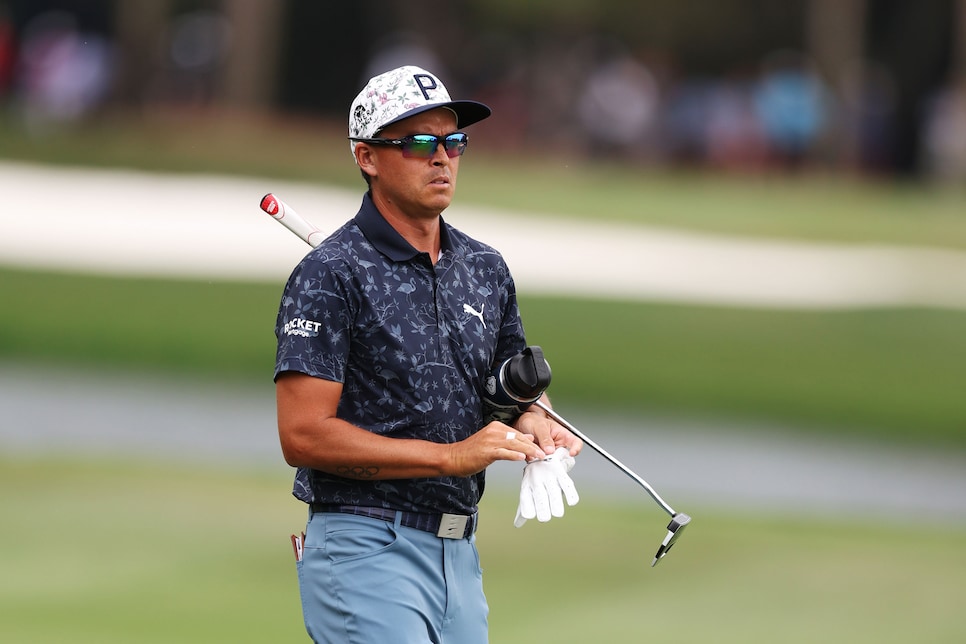 AUSTIN — If you told Rickie Fowler in late 2014, following a season in which he finished top five in every major, that he would start the next calendar year by making six straight cuts, but not posting a top-10 finish, he would no doubt be a little disappointed. On the other hand, if you told him that last year, it would be a different story.
Fowler's struggles have been well-documented, but a return to Butch Harmon last fall has seen a steady rise from the popular tour pro who, at the nadir of his troubles, fell as low as 160th in thee Official World Golf Ranking. Now, the string of six made cuts to start the year, up to and including the T-13 at the Players Championship, is a terrific sign for the future. And if Fowler's rise hasn't quite been spectacular, it's been steady enough that he's now back to No. 59 in the OWGR.
That sets up the potential for some drama this week at the WGC-Dell Match Play at Austin Country Club. At the conclusion of the tournament, any player inside the top 50 in the World Ranking who hasn't already earned an invitation for the Masters (which Fowler hasn't) gets a spot in the field. It's the de facto cut-off to secure a trip to Augusta—the winner of next week's Valero Texas Open also can get an invite if he's not in—and Fowler is close enough to have a realistic chance.
The OWGR is always a moving target, since the ranking is so dependent on other players' results, but projections from Twitter's resident OWGR expert, Nosferatu, signal that if Fowler can get to the quarterfinals in Austin, he could crack the top 50 and find his way back to Augusta. Fowler's path is narrow, however; he's playing in a group that includes World No. 2 Jon Rahm; 2021 champion Billy Horschel; and a surging Keith Mitchell who is trying to hold on to his spot in the top 50 and earn a Masters invite of his own. Even if Fowler gets through that group, he would then have to win at least one knockout round match on Saturday morning.
It's a tough task, but the Masters is very much on his mind.
"My short-term goal is to obviously get myself back in Augusta," Fowler said, where he last played in 2020. "I knew I needed to come here and play well. I wasn't sure of exactly what I needed to do. The nice thing with the kind of World Rankings and what's coming off, really, anything I do that puts points on the board is only going to move me up from here moving forward."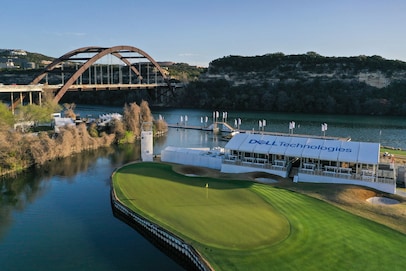 Founded in 1899, Austin Country Club will be forever linked with the legendary teacher, Harvey Penick. Penick's association with the club spanned 82 years, starting when he was eight years old and working as a caddie at the club's original Hancock location. He rose to shop assistant and assistant professional before becoming the club's head professional in 1923, when he was just 18 years old. Over the years, Penick taught and mentored many of the game's best players, including Kathy Whitworth, Ben Crenshaw, Mickey Wright and Tom Kite, among many others. In 1984, the club moved to its present location on the banks of the Colorado River, just north of downtown Austin. Situated against the backdrop of the Pennybacker Bridge, the Pete Dye design has hosted the WGC-Dell Technologies Match Play since 2016.
View Course
Fowler is currently set to play next week in San Antonio as well to take a last crack at Augusta, but could change his plans if this week's play is good enough to get him into the field.
"I have to drive it well," he said of his goals for the week. "I hadn't been feeling that great the last few weeks. Driving it was one of the areas that kind of felt the worst. … But obviously some tough matchups and you can't really dictate a whole lot on how the other guy's going to play. I've played a lot with Jon Rahm over the years. We've been paired together quite a bit. We both enjoy playing together. He seems to play well when he's paired with me, so I know that's going to be a tough match out of the gate. Billy and I were Walker Cup teammates and partners in 2007. And Keith Mitchell, he can flat out play."
This is the first time Fowler is playing in the Match Play since 2016. That year, the only time he competed with pool play, he failed to get out of round robin. In his five other career starts in the event, however, Fowler reached the quarterfinals three times, his best finish being a third-place showing in 2014.
Even if he can't finish his late charge to reach the Masters, Fowler knows he's on a positive trajectory, and his stability off the course even during the worst of his results kept him in a place where he had the chance to turn it around.
"Even the last few years when I hadn't been playing very well, everything other than golf was great," he said. "It was a good learning period. I wish it was a bit shorter. But, no, I feel like I'm the same as I was the last few years on and off the course. The only thing is I do feel a lot better and have a lot more confidence...the golf part of it is a bit more fun because I know what I'm capable of."
It's obvious that Fowler badly wants to make the Masters—who wouldn't?—but he's maintaining the low-expectations approach that has served him so well since the fall. His confidence is on the rise, and the fact that he's been finishing so well while his swing hasn't felt top-notch the last few weeks is a sign for him that really good things are coming. Early in his press conference on Tuesday, he was asked about Scottie Scheffler, and his diagnosis of the World No. 1 could easily have doubled as a hope—and perhaps a prediction—for himself:
"All these guys out here can play," he said, "but when you've got a lot of momentum and you got a lot of confidence, the game seems pretty easy."