Fantasy Advice
Dell Technologies Match Play DFS picks 2023: Why Max Homa will make a deep run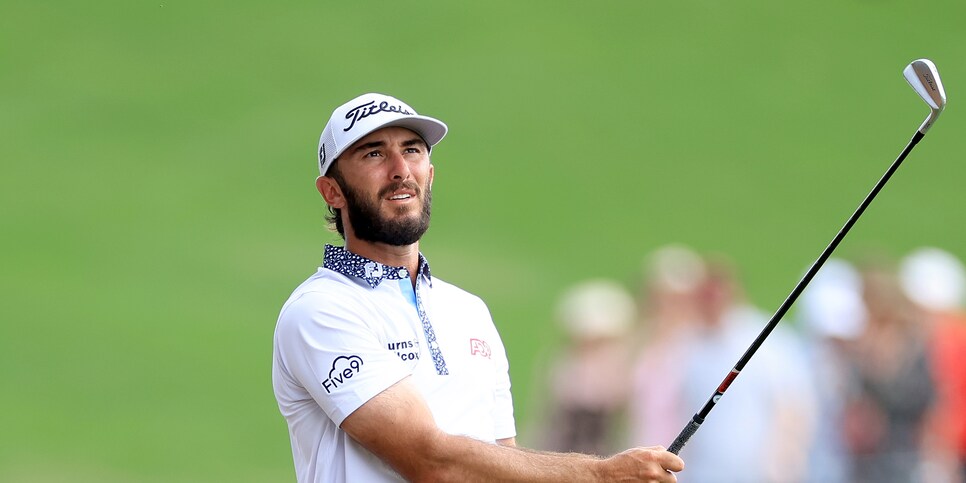 This is the greatest week of the year for golf gamblers! Not only do we get 64 of the best players in the world—but we get a bracket! On top of that, many fantasy lineups will be entered incorrectly and will not give the manager the best chance of winning.
The strategy for DFS this week is simple, on the face. You need to provide yourself with six golfers who do not run into one another for as long as possible. You need six clean paths to the Elite Eight and four clean paths to the Final Four. Over 25 percent of lineups last year were built sub-optimally and had little chance of finding success.
This means avoiding two golfers from the same group and avoiding golfers who would have to meet in the Sweet 16. Simply building lineups that give you a chance will give you an edge this week.
Here are the players who have my interest—and those who certainly don't—this week at the 2023 Dell Technologies Match Play.
Golfers I'm Definitely Playing
Max Homa ($10,100 DraftKings)
Homa offers a relentless well-rounded game, which is going to put a lot of pressure on his opponents this week. He's the seventh-best tee-to-green player in the world over the past 50 rounds, per the RickRunGood.com golf database. He's also the 11th-best putter during that stretch, which is a combination that will be difficult to beat.
Cameron Young ($9,200 DraftKings)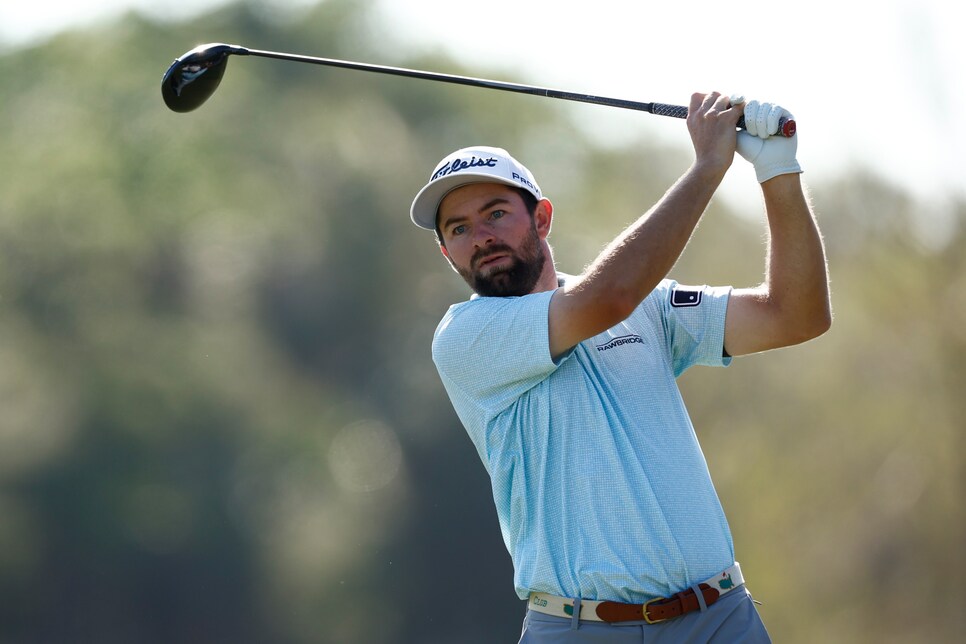 The idea of playing against Young this week should have the field shaking in their boots. He's a stallion off-the-tee, gaining strokes in 12 straight events. He makes a ton of birdies—the fourth-best rate of anyone in this field over the past 50 rounds. Also, he's composed! Have you ever seen him smile? Have you ever seen him frustrated? He's going to be a nightmare in this format, and if he putts well he will probably win the whole thing.
Will Zalatoris ($8,900 DraftKings)
This is a disrespectful price for one of the best young players in the world. Sure, he's struggled with the putter in two straight, but that snapped a streak of four consecutive events gaining strokes with the flatstick. We are only two starts removed from his fourth-place finish at Riviera where he looked like vintage Zalatoris. Certainly a buy-low spot.
Denny McCarthy ($6,900 DraftKings)
I likely don't need to point out that McCarthy is the best putter on the planet, and being a great putter in match play is very dangerous. I will instead point out that he's been making tangible gains in his ball-striking as of late, gaining three-plus strokes to the field at both The Players and the Valspar, – per the RickRunGood.com golf database. It's an exciting combination for this week.
Cameron Davis ($6,600 DraftKings)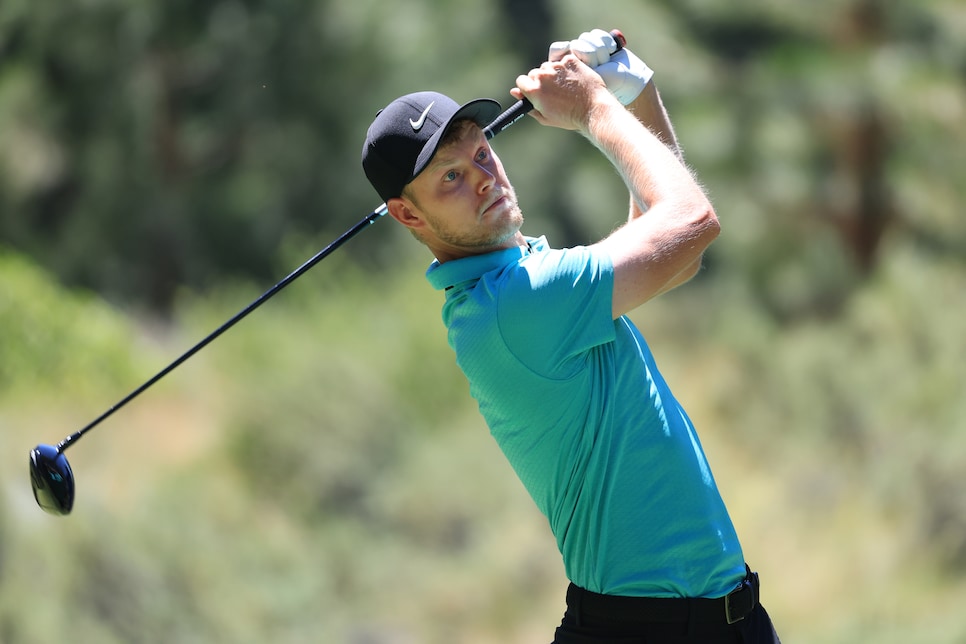 Davis revealed at The Players that he had been dealing with a lot of illness recently, and it impacted his game to the tune of five straight missed cuts. Now, seemingly back to full health, Davis is coming off a T-6 at TPC Sawgrass and possesses all the talent that we love in a match-play format. He got a taste for match play at the Presidents Cup, where he earned two points for the International team.
Patrick Cantlay ($10,700 DraftKings)
Cantlay is now an equipment free agent, free to use anything he wishes. Those changes seem dialed-in right now as Cantlay has gained seven-plus strokes ball-striking in three consecutive events. Those events were at Riviera, Bay Hill and TPC Sawgrass, where he battled the world's best on difficult courses. His deliberate style of play and even-keeled demeanor will be difficult to play against this week in Austin.
Viktor Hovland ($9,600 DraftKings)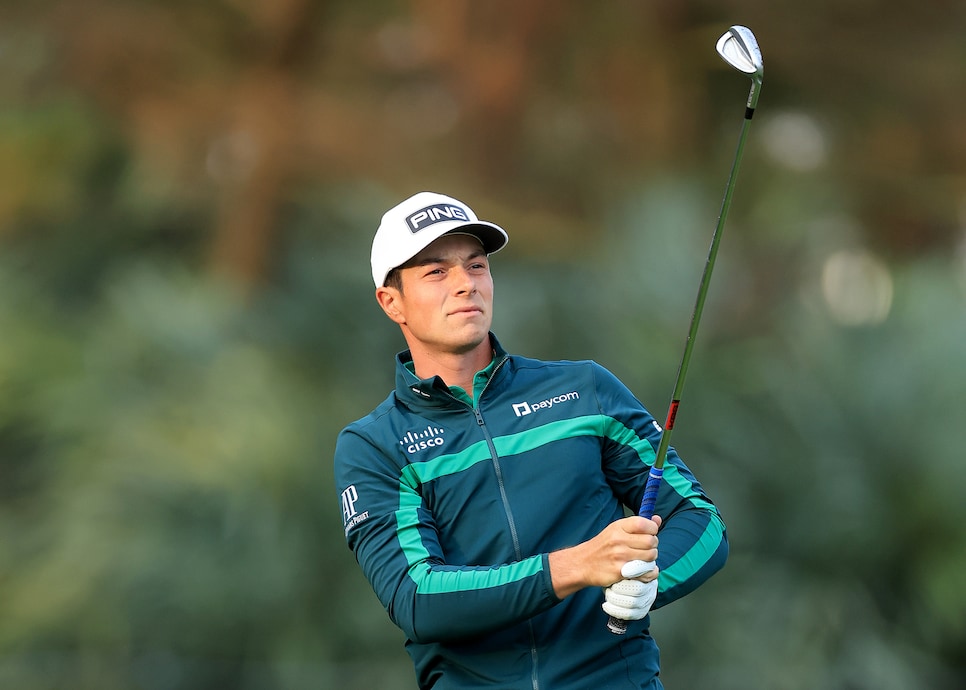 We are in the midst of 11 straight events where Hovland has gained strokes ball-striking. He's been piling up massive gains in that skill-set during his last four—totaling 30.4 strokes better than the field. He won the Hero World Challenge seven starts ago and has only missed the top 20 once since then. His game is sharp, so he'll be a difficult matchup this week in Austin.
Tyrrell Hatton ($9,000 DraftKings)
Hatton won his group last year and is playing much better golf this time around. Over his past seven events worldwide, Hatton has earned five top-10 finishes. He's been elite off the tee, gaining strokes in nine consecutive events while peppering flagsticks on his approaches. Only Scottie Scheffler, Viktor Hovland and Patrick Cantlay have been better ball-strikers than Hatton over the past 16 rounds.
Min Woo Lee (7,600 DraftKings)
He has had a week to reset after a T-6 at The Players, the biggest moment of his golf life (so far). He's a dynamic player who routinely gains strokes from tee to green, something he's done in eight of his past nine starts. The putter was scorching at TPC Sawgrass, gaining 7.75 strokes, but that's not entirely unusual. He's gained 1.5+ strokes putting in nine of his past 12 starts worldwide, per the RickRunGood.com golf database. Brimming with swagger and confidence, Min Woo will be a tough out this week.
Adam Svensson ($6,700 DraftKings)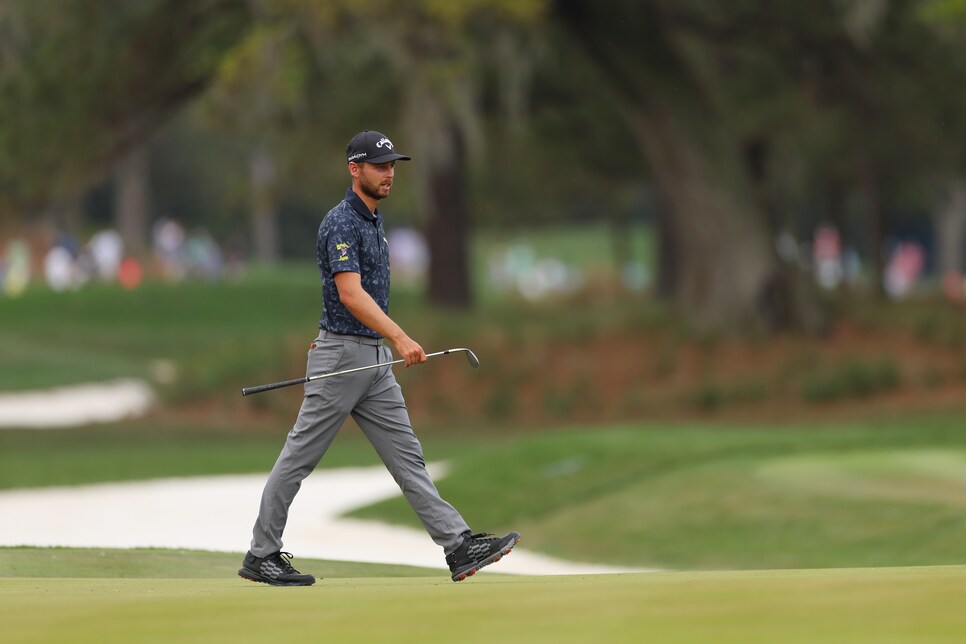 Svensson is knocking the cover off the ball, gaining four-plus strokes ball-striking at both The Players and the Arnold Palmer Invitational. He's compiled four straight starts gaining from tee to green and has gained with the putter in each of those four as well. He's a sneaky option from farther down the board.
When you look through the groups, it'll be easy to give the top seed the nod more often than not. However, this is match play, and it's incredibly volatile. Since switching to this format, only 33% of the top seeds have advanced out of their groups. Last year, eight out of 16 top seeds made it out of their group, which ties the record for most ever. The most common outcome is that only five of the top seeds will advance and it was carnage in 2021—where only one top seed made it out of the group stage.
Tony Finau ($9,800 DraftKings)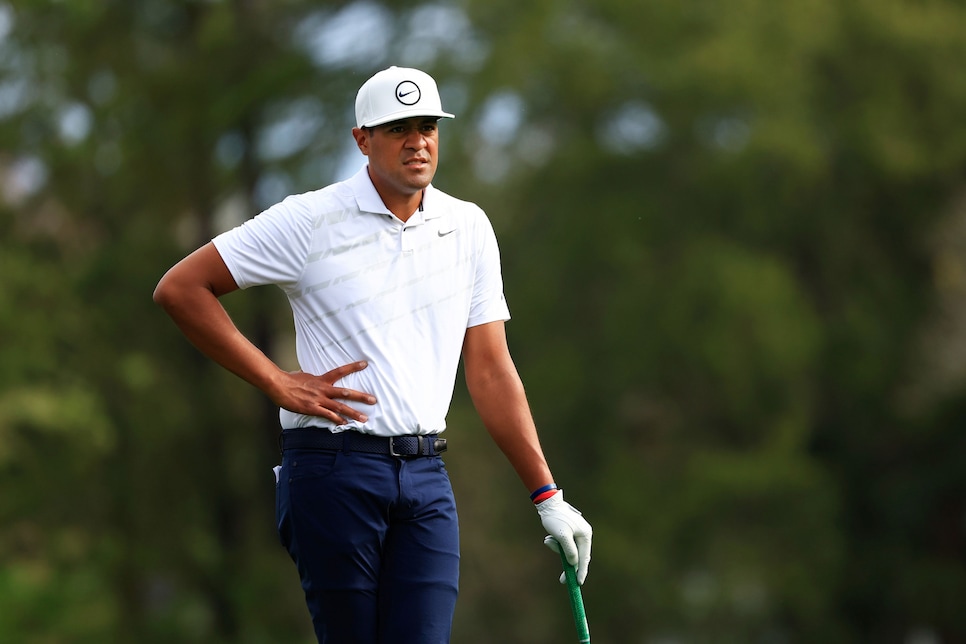 Finau has been an elite ball-striker and will likely go as far as his putter allows him. The biggest concern here is his match-play record. In four trips, dating back to 2018, Finau has never made it out of the group stage. This is certainly a format that golfers either "get" or they don't, and I'm starting to worry that Finau is the latter.
Matt Fitzpatrick ($8,500 DraftKings)
Fitzpatrick is going to have to be a fade until future notice. He's clearly still dealing with that neck injury, and he's missed four of his past six cuts. To put that into perspective, before this stint, he has only missed four cuts in his past 19 events. I'm optimistic about Fitzpatrick for the rest of the year, but I'll need to see some solid play before investing.
Kevin Kisner ($7,200 DraftKings)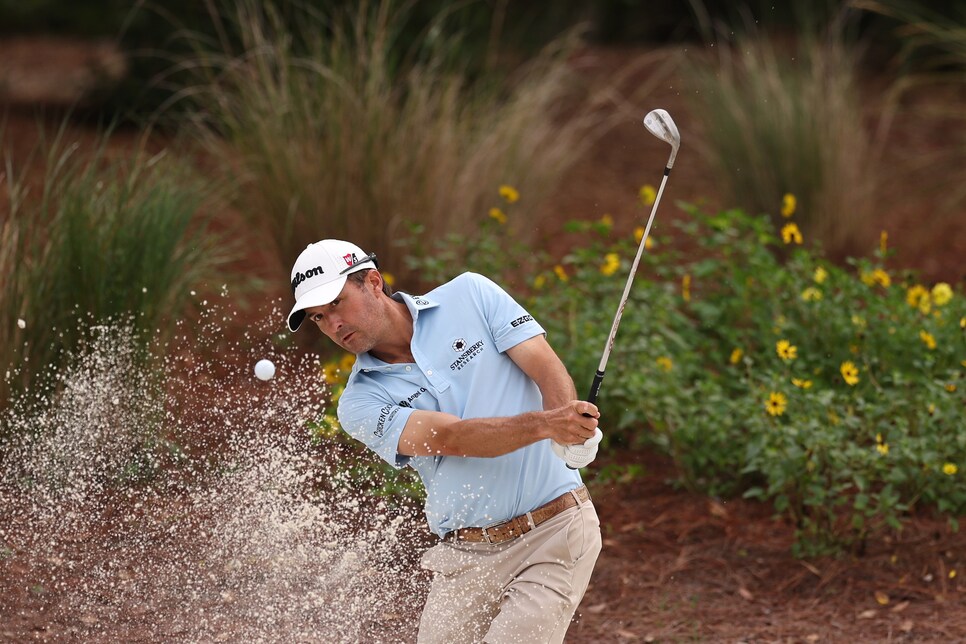 Kisner and match play usually go together like peanut butter and jelly, but Kisner has really struggled this season. His best finish was a T029 at the RSM Classic, and he's missed four of his past five cuts. The tee-to-green game is in shambles, and his putter hasn't been able to bail him out.
Aaron Wise ($6,800 DraftKings)
Once a crown-jewel of season projection articles, Wise's game has fallen off a cliff. He's lost strokes from tee-to-green in five of his past six including a staggering 18 strokes given back to the field in his last four rounds alone. This is an unheard stretch of poor play for Wise, who seems to be leaking oil in every facet of his game.