The Loop
Rickie Fowler is No. 1 in the world ranking...of 'Ten Best-Mannered People,' according to National League of Junior Cotillions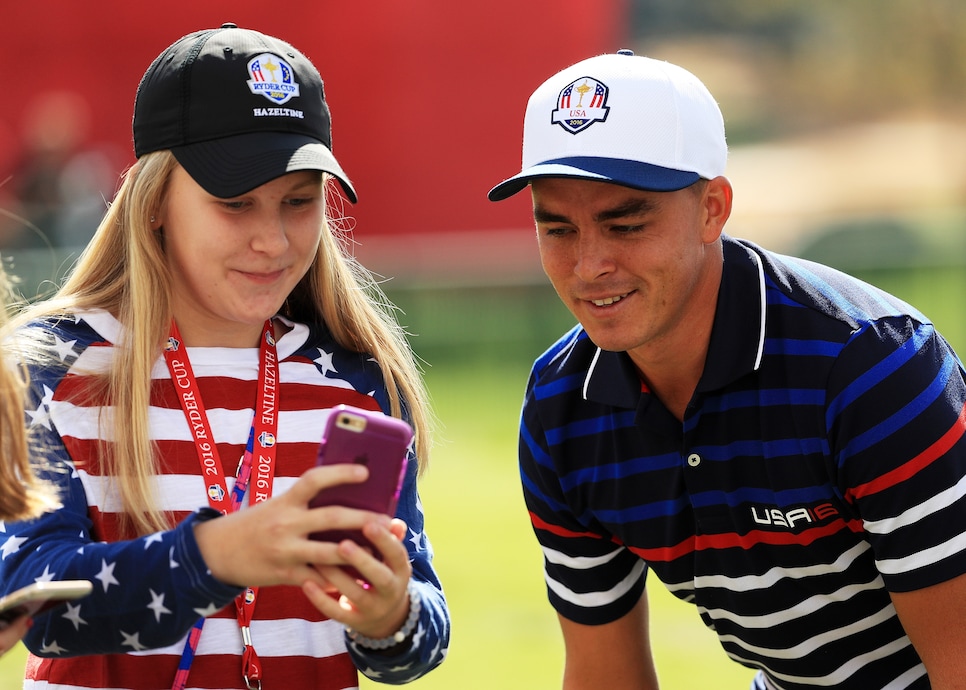 Fred Astaire, for the uninitiated, was a legendary dancer who once noted that "the hardest job kids face today is learning good manners without seeing any."
"To act and learn to treat others with honor, dignity and respect for better relationships with family, friends and associates and to learn and practice ballroom dance."
We can't attest to Fowler's ballroom dancing abilities, but his affability quotient is highly regarded. And apparently kids do see good manners, and those who are part of the National League of Junior Cotillions recognize them from Fowler.
On Tuesday, the NLJC named Fowler No. 1 in its annual list of the "Ten Best-Mannered People."
Fowler was honored "for consistently well-mannered conduct both on and off the golf course," the NLJC news release said.
He finished ahead of Aly Raisman, Deshaun Watson, Joanna Gaines, Sadie Robertson, David Beckham, Selena Gomez, Thomas Rhett, Matt Kuchar and Meghan Markle.
"The selections are made based on each person's commitment to honor, dignity, and mannerly conduct," NLJC President Charles Winters said in the news release. "We feel these ten individuals have distinguished themselves through excellence of character and conduct and applaud them for their contributions to society."
The year before, Rory McIlroy finished seventh on this list.
The individuals are nominated by NLJC students and directors.