News
Rickie Fowler is anxious to return to play after heeding sage medical advice from … Jim Furyk (?)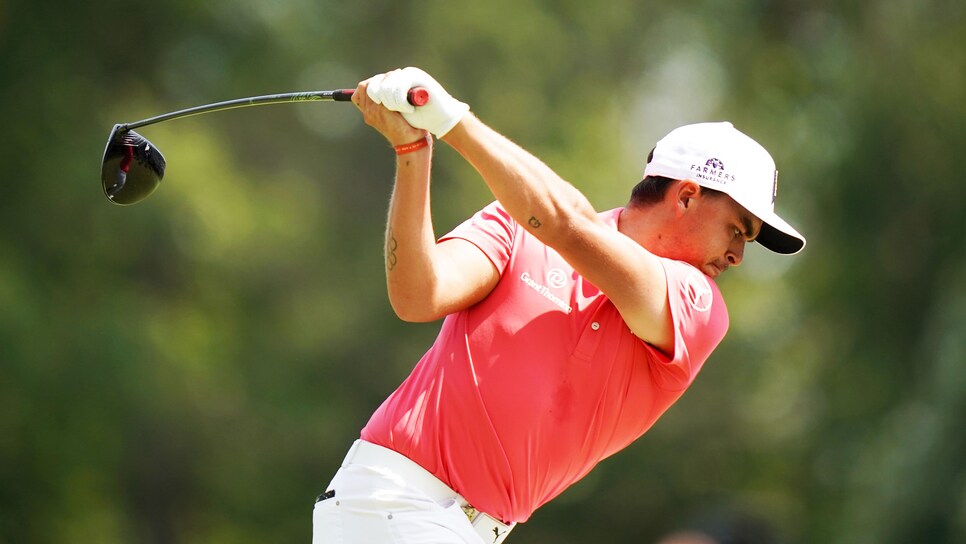 Richard Heathcote/Getty Images
The most rested player in the field at the BMW Championship would prefer to be just as fatigued as his PGA Tour brethren. But Rickie Fowler, on the mend after suffering a right oblique injury that surfaced last month, was willing to sit out the first two events of the FedEx Cup playoffs if it meant being able to play the last two pain free.
That, thankfully for the 30-year-old, is how Fowler says he feels as he practiced on Tuesday at Aronimink Golf Club. "I haven't gotten a second MRI to see how well it has healed," he noted, "but I'm close to 100 percent."
After first feeling something while playing the third round of last month's WGC-Bridgestone Invitational and grinding out a T-12 finish at the PGA Championship, Fowler was at a crossroad with what to do as the PGA Tour postseason—not to mention the Ryder Cup—loomed. Ultimately, he heeded the advice passed along via text message from the current U.S. Ryder Cup captain, Jim Furyk, who gathered it from a former American Ryder Cup captain, Davie Love III.
"He said, No one has ever said they come back from injury too late," Fowler said. "So that helped make the decision. Let's make sure we're good to go for these final two playoff events and especially the Ryder Cup."
Fowler sits in 26th place on the FedEx Cup points list as he returns to action this week after starting the playoffs in 17th place. Still inside the top-30 bubble, which earns him a spot into the Tour Championship (an event Fowler has qualified for in three of the last four years), Fowler knows he'll need to play well in the no-cut BMW to clinch his spot at East Lake. He'll play the opening two rounds with Tiger Woods and Jordan Spieth, ranked 25th and 27th on the FedEx Cup points list, starting at 11:30 a.m. on Thursday off the 10th tee.