Trendsetter
Rickie Fowler has apparently gone full Harry Higgs in the sweltering North Carolina heat
The orange jumpsuit. The knickers. The porn stache. The mullet. The prescription sunglasses. Throughout his decade-plus long career, Rickie Fowler has tried every look imaginable. The man is a true trendsetter. His latest look, though, is a copycat one, and it may be his boldest to date.
On Thursday at the Wyndham Championship, the heat has been borderline unbearable, so much so that it's come up in nearly every post-round player interview. That could be the reason Fowler decided to go full Harry Higgs during the opening round. What's full Harry Higgs, you ask? Being eminently likable? Sure, but Fowler is already doing just fine in that department judging by his popularity among fans.
No, the Rick-tator copied Higgs' actual look, which, as ardent golf fans know, is the anti-Bubba Watson, every-button-undone look. A vibe. Or, as the fashion people say, chic (I think):
On one hand, you could surmise that Fowler let it loose because of the excessive heat. On the other, you could say Higgs is the trendsetter here, which would be music to his ears. In our very own "59 Questions with Harry Higgs" video from earlier this year, Higgs told Golf Digest's Hally Leadbetter that he sees himself as the best-dressed player on tour. To be fair, anybody who wears Greyson is allowed to pick themselves: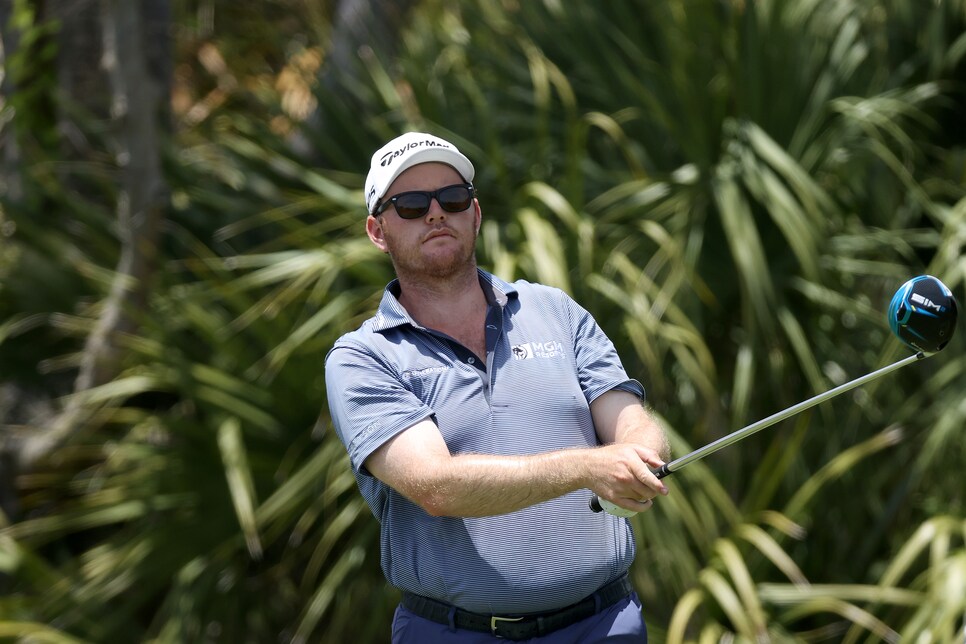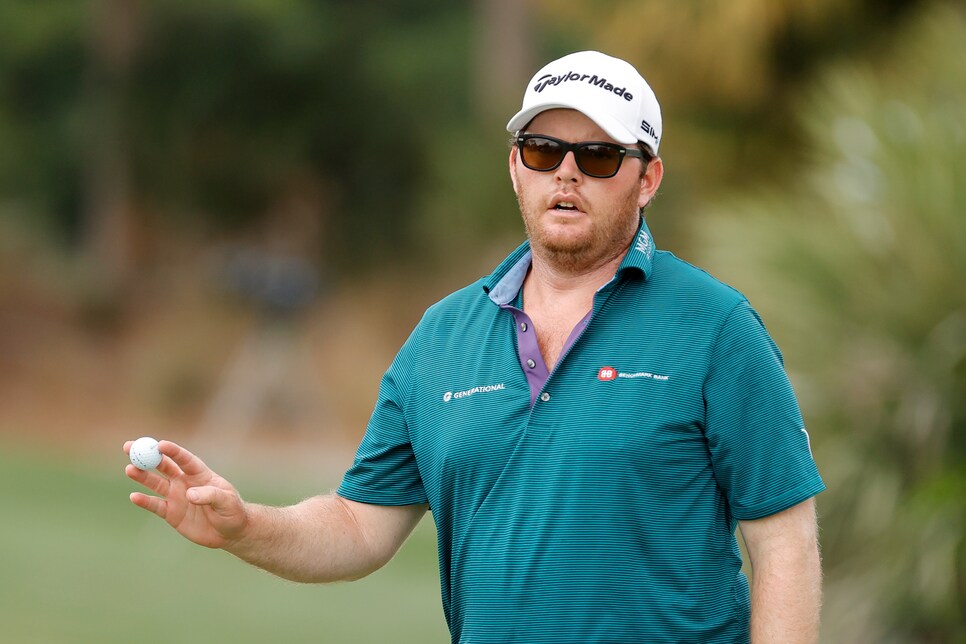 What a majestic beast. Now that we look at him, though, Higgs doesn't go fully unbuttoned, opting for just the one at the very bottom of his Greyson shirts, which he says have the perfect amount of buttons to be undone. Fowler, of course, remains a fashion overachiever in going fully undone.