News
Rickie Fowler fulfills dying man's golf wish, dedicates Hero win to him following his passing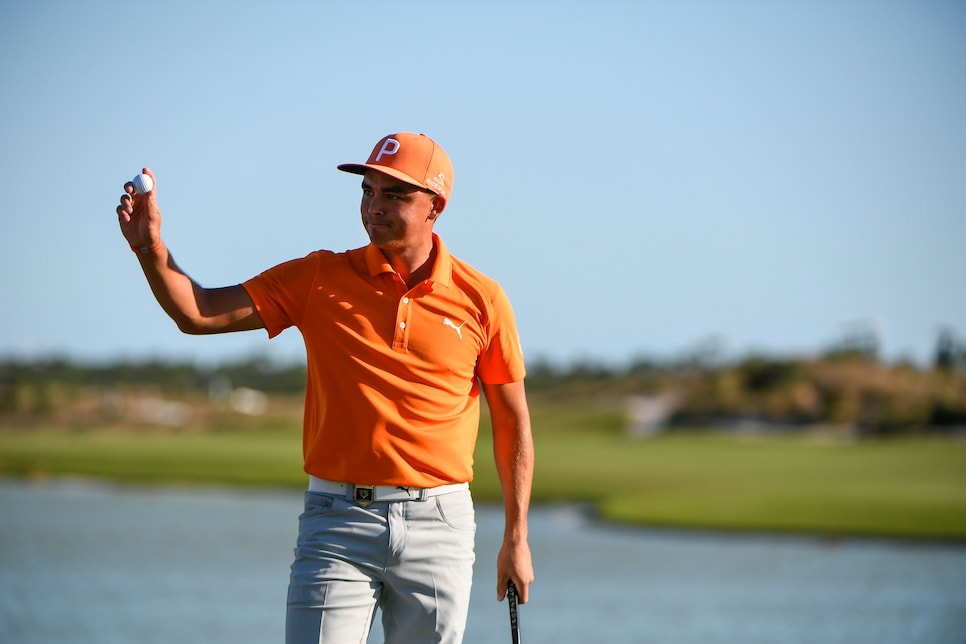 Among galleries and fellow pros, Rickie Fowler is one of the most popular players in the game. This tale will only help that standing.
The 28-year-old took to Instagram to share his experience with Dr. Reyes, a man who was battling pancreatic cancer. Fowler went to Atlanta in October to share a day with Dr. Reyes, sharing lunch and playing golf. "It was a day I will remember for the rest of my life!" Fowler wrote. Before the Hero World Challenge, Dr. Reyes lost his battle with cancer.
Fast forward to that next Sunday. In the final round of Tiger Woods' tourney, Fowler shot a course-record 61, coming back from seven shots to win the event. A charge spurred by just 21 putts, and a performance Fowler credits to his time with Dr. Reyes.
"I think some of his putting rubbed off on me as he made plenty that day," Fowler said.
Fowler ended his post by dedicating his triumph to Dr. Reyes, and thanked Reyes for spending one of his last days with him.
"Thank you Dr. Reyes, and the win last week was for you!" Fowler said. "Rest In Peace and my thoughts and prayers go out to your family and friends."