The Loop
Rick Smith on Haney's book: "He's started to question why he did it."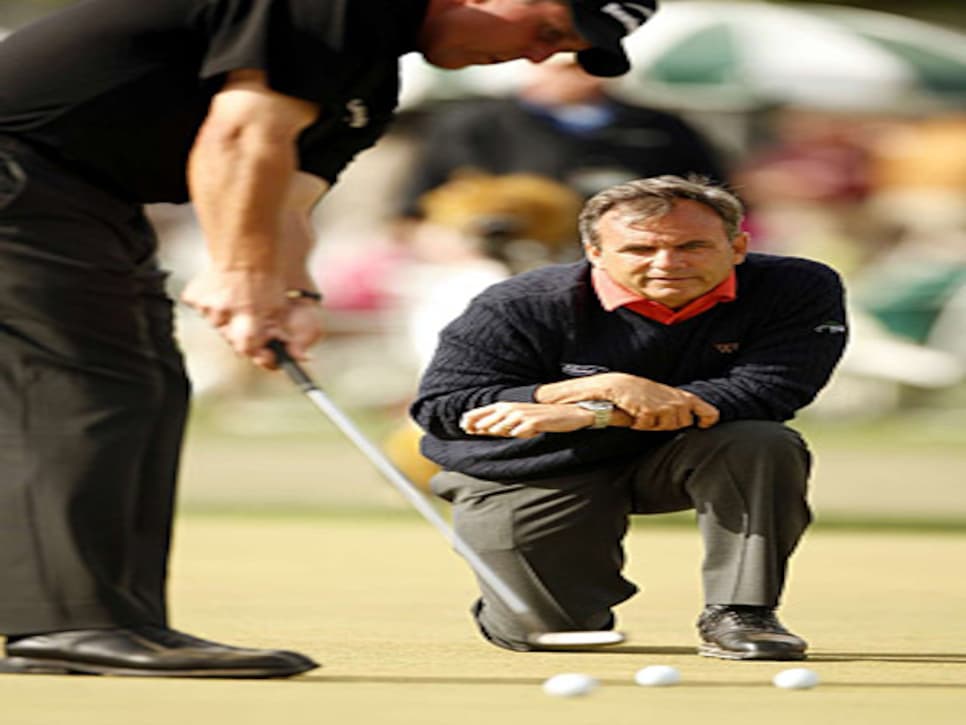 Smith recently was thrust into the milieu of the contentious Hank Haney-Tiger Woods kerfuffle over Haney's book, The Big Miss, after he told ESPN that Haney violated "the code of player-teacher confidentiality." Haney might well respond with a line from the movie, Pirates of the Caribbean: "Hang the code; they're more like guidelines."
Or Haney might simply smile and refer to the New York Times Bestseller List. The Big Miss debuted this week at No. 1.
Regardless, Smith, who is working this week with Rory Sabbatini, reiterated that an ethical threshold had been breached, one that he is not inclined to cross himself.
"This whole thing with teachers ... I've been out here so many years that I can't imagine doing what Hank did. I just can't," Smith, 54, said. "You are brought in by a player to talk about a swing and help him get better, and in the process you are privy to a lot of things, private conversations, and I couldn't ever think it was OK to make money off the knowledge of those things.
"I didn't intent to get involved in this," he added. "It's real simple. I was asked and I thought it was unprofessional. We could be talking about anybody ... any teacher and player. But the fact that this was the No. 1 player in the world makes it even more sensitive. I think what we've seen lately is that Hank's been hammered by this a little bit, and he's started to question why he did it."
Though Smith and Mickelson no longer work together on matters pertaining to Mickelson's playing career, they maintain a friendship and business partnership. But even if they hadn't remained friends, he would never write a book about Mickelson or any of his other students like Lee Janzen, Rocco Mediate or John Daly.
"We've all had memories that are amazing, good and bad, but it's not our business to make money from them," he said. "When you work with a player, it's never about the money. Your player winning takes care of everything else. But here you're working for the greatest player in the world ... if he [Woods] paid him a dollar -- a dollar -- Hank still would have done all right from a business aspect.
"I just don't think this is good for the game. It's never good for the game when something like this happens, a trust is violated, so to speak. The game needs Tiger. He is who he is. He's incredible player, and we're going to watch him win a bunch more, and we should all just enjoy watching that."