News
Report: Rory McIlroy keeping friend as caddie for 2018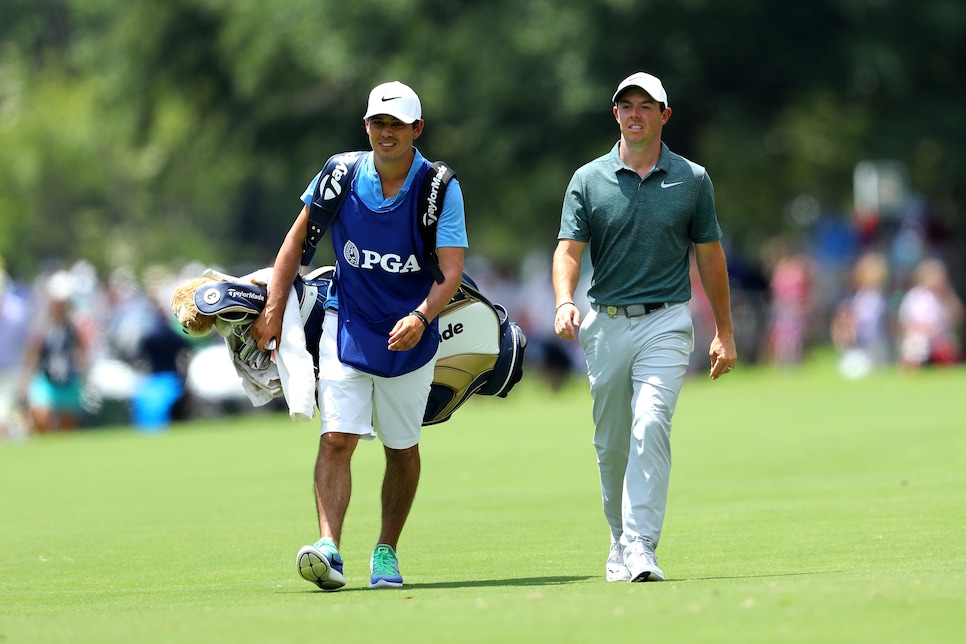 A handful of marquee golfer-caddie relationships ended in 2017, with Rory McIlroy's departure from J.P. Fitzgerald at the forefront. Following his split from Fitzgerald in late July, the four-time major winner employed friend and businessman Harry Diamond for the rest of the season. Though Diamond was viewed as an interim replacement, his role is about to gain some permanency.
According to the Guardian, McIlroy is bringing back Diamond for the 2018 campaign.
Though Fitzgerald was considered a detriment by some -- on more than one occasion, McIlroy had to defend his looper -- the 28-year-old's choice to employ a relatively inexperienced caddie may draw criticism. (For the record, Fitzgerald was on the bag for seven events last season, and was a storied amateur player in his own right.) But, as McIlroy alluded to during the FedEx Cup, he made the change from Fitzgerald to put more control in his corner.
"I was just getting increasingly frustrated and frustrated for the wrong reasons," McIlroy said at TPC Boston. "I think having Harry on the bag, I've been happier and more jovial out there and not getting as hard on myself that. Can only help...That's sort of, if anything, that's what has helped over these past few weeks is sort of taken things in my stride; if I hit a bad shot, forget about it and talk about something else. Just try and keep going."
Last season proved to be one of the more challenging campaigns of McIlroy's career, as injury issues hampered his performance. Following a three-month break, McIlroy is set to return at the Abu Dhabi Championship. He'll make his American debut at the AT&T Pebble Beach Pro-Am, the first time he will play the event.