News
Report: PGA of America set to move headquarters to Frisco, Texas, pending City Council vote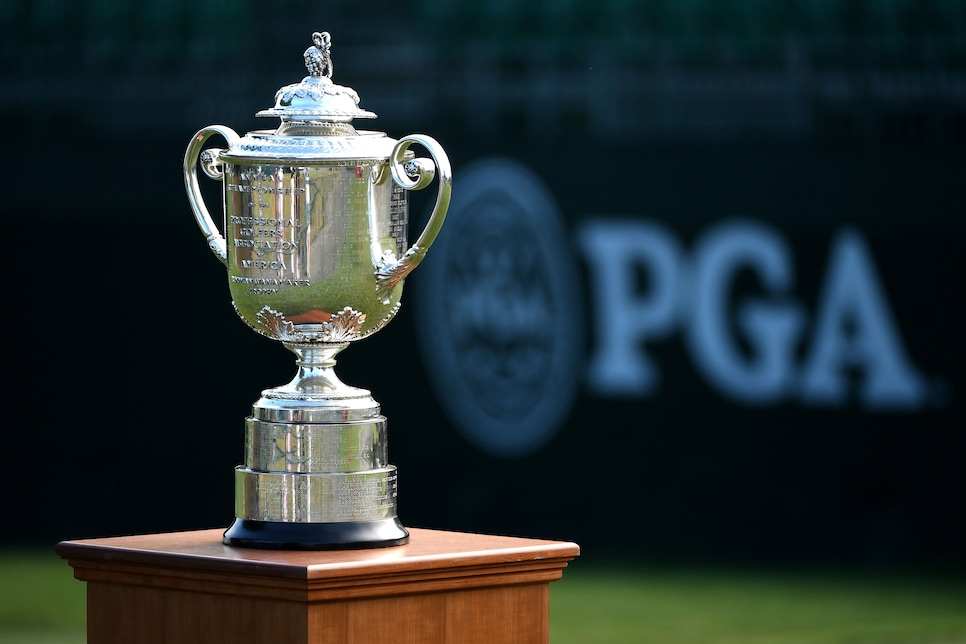 Ross Kinnaird/Getty Images
The PGA of America is ready to move its headquarters from Palm Beach Gardens, Fla., to Frisco, Texas, pending a vote this week by the Frisco City Council on a more than $500 million deal, the Dallas Morning News reported on Saturday.
PGA of America officials have been in discussions with officials and business leaders in the Dallas suburb since mid-2017, with talks becoming more serious earlier this year. However, the association was also weighing other options, including remaining in Florida, where its headquarters have located since 1965.
The deal in Texas is expected to include a 100,000 square-foot headquarters, two 18-hole championship-caliber courses and a nine-hole practice course, along with a new resort. Additionally, multiple PGA of America-hosted championships are also expected to be played in Frisco, including two PGA Championships. The vote is scheduled for Tuesday, according to the Dallas paper.
Reached by Golf Digest for comment, a PGA of America spokesperson said: "The PGA of America is pursuing an agreement for a transformational headquarters in Frisco. Until the process is complete, we will have no further comment."
Sources confirmed with Golf Digest that new PGA of America CEO Seth Waugh discussed the likelihood of the move to Texas during a session at last month's PGA of America Annual Meeting in Palm Springs, Calif. At the time Waugh noted that the deal still required final approval from local entities.
What remains unclear is when the move would occur if the deal is approved, and whether the PGA of America will maintain a satellite office in Florida. A source said this was still to be determined as of the Annual Meeting. The PGA of America owns its current main headquarters in Palm Beach Gardens, which could be a possible location. The PGA of America also occupies a second building near the headquarters that it rents for what sources say is $1 million annually.
According to the Dallas Morning News, the PGA of America project would be developed by a newly created partnership of Dallas-based Omni Resorts, real-estate company Stillwater Capital and Woods Capital. Jonas Woods, the president and CEO of Woods Capital, was part of the development group that built Trinity Forest in Dallas, the new home to the PGA Tour's AT&T Byron Nelson.