News
Report: NBC to take over U.S. Open coverage from Fox Sports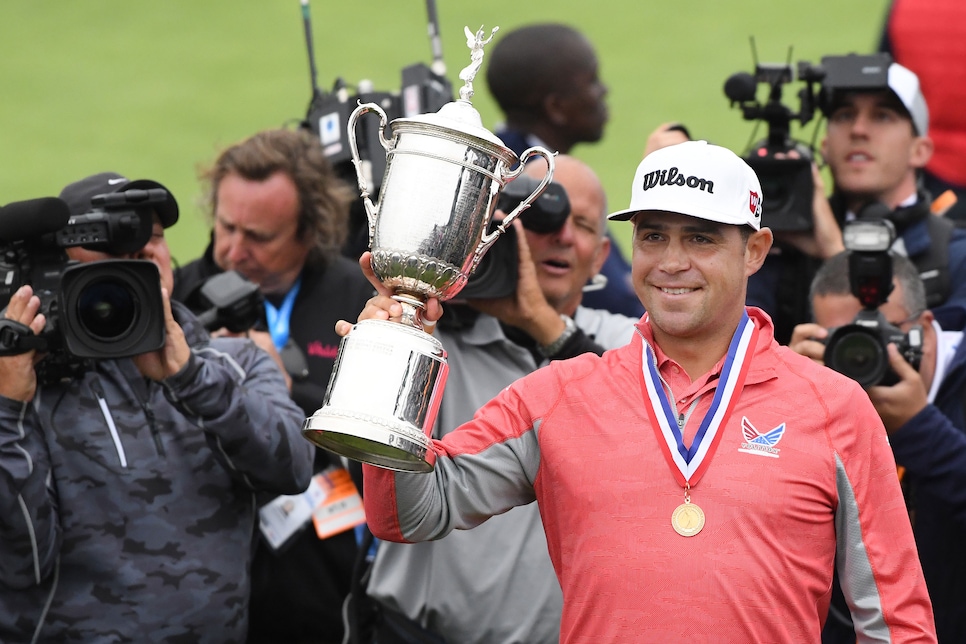 Gary Woodland celebrates with the trophy after winning the 2019 U.S. Open at Pebble Beach.
Harry How
Just when we all started getting used to watching the U.S. Open on Fox Sports, the USGA's marquee championship looks like it's about to move to a new broadcast home. Or should we say move back to an old home.
The Associated Press reported on Sunday night that the U.S. Open will return to NBC beginning with this year's championship at Winged Foot, scheduled for Sept. 17-20 after being postponed from its original June dates due to the COVID-19 pandemic. The report stated that the move, which is expected to be announced formally on Monday, is a response to Fox Sports asking out of its current contract with the USGA, which runs seven more years through 2026.
NBC had broadcast the U.S. Open and other USGA championships from 1995 to 2014 before the USGA surprised many by signing a 12-year deal with Fox, which had not previously broadcast any PGA Tour events. Golf Digest reporting determined the deal came with a $1.1 billion price tag, $93 million a year.
One source told the AP that NBC would pick up the final seven years of the contract at roughly half the rights fee.
Fox received plenty of criticism during its first U.S. Open telecast in 2015 from Chambers Bay. Shortly after, it let go its lead analyst, Greg Norman, replacing him with Paul Azinger. In subsequent years, the broadcast team received better reviews, a consequence in part of gaining more experience in golf broadcasting.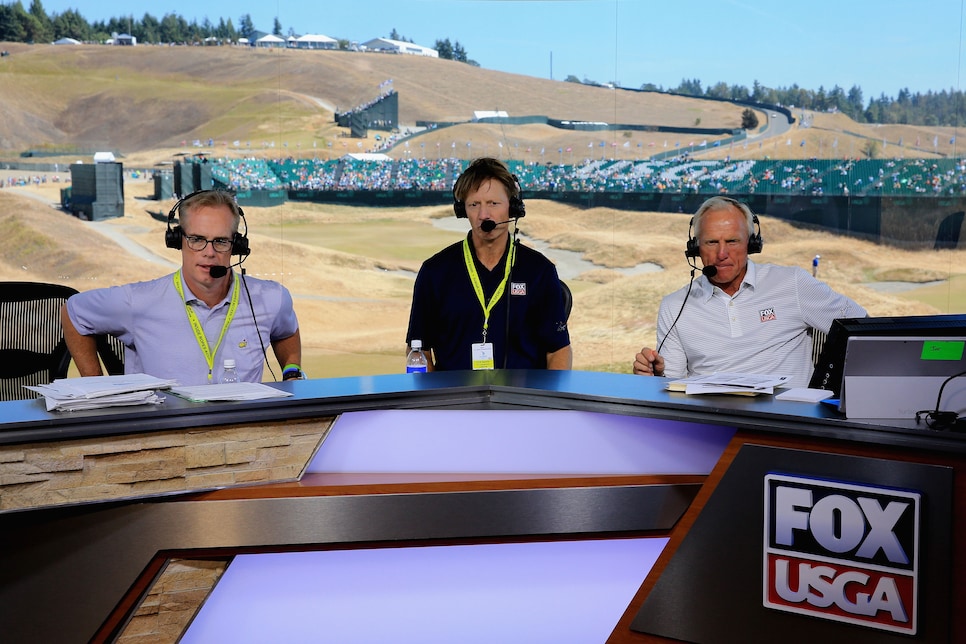 Joe Buck, Brad Faxon and Greg Norman were part of the first Fox Sports broadcast crew when the network took over U.S. Open coverage in 2015.
David Cannon
Among various questions that remain unanswered is who might broadcast the first and second rounds of the U.S. Open. Fox has showed the bulk of the early rounds on its cable station, FS1.
According to the report, Fox officials were considering moving this year's U.S. Open to FS1, given the potential conflict in September with broadcasting NFL games. That idea reportedly did not go over well with USGA CEO Mike Davis, which "led to deeper conversations about the contract and how it could be resolved."