News
Report: PGA Championship to be held without fans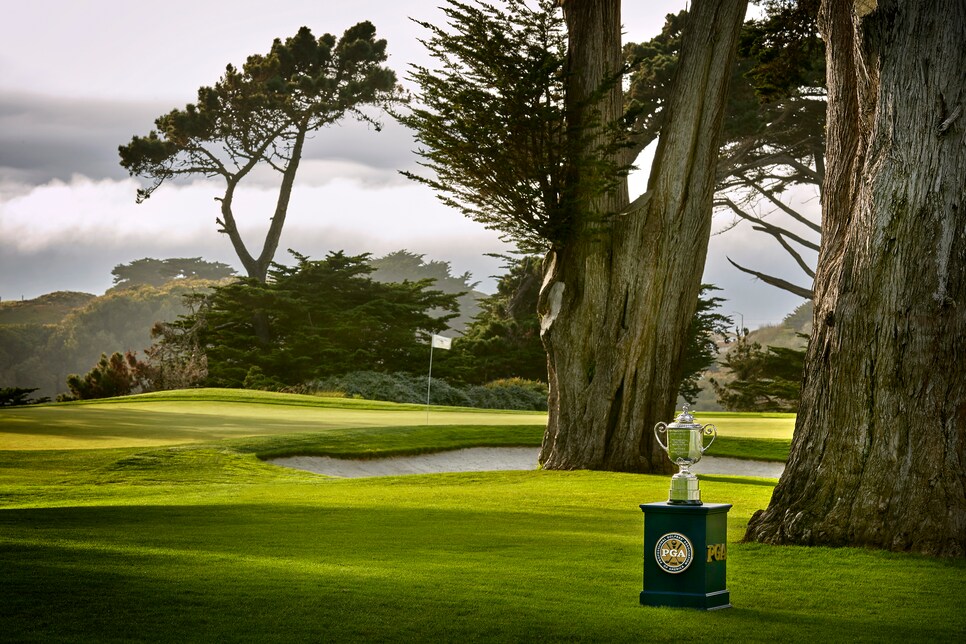 San Francisco city health officials approved plans to hold the PGA of America's flagship event at TPC Harding Park, but due to California's battle with the coronavirus pandemic, spectators will not be allowed on property.
"The governor of California, Gavin Newsom, has been pretty vocal about his opinion on things," Waugh told Golf Digest. "He's basically saying no fans at any sporting event until phase four, which for them is where the vaccine is available, and the chances of that are, well, who knows. So we're assuming no fans, but we're still planning for both scenarios.
"They [Harding Park] want to have it, and so do we, but we only want to do something that's in their best interest to be a good partner. And if for some reason something changes or they aren't comfortable committing to doing it even without fans, then we'll look to go somewhere else."
Gov. Newsom has seesawed on the prospect of crowds at sporting events, expressing pessimism towards the idea in April but reversing course in late May. However, after initially containing the virus in spring, California has seen an uptick in positive COVID-19 cases since the state's reopening phases. On Sunday the state reported +2,615 new cases … 700 more than Florida, second in the new-case category. Overall, only New York and New Jersey have more total reported cases than California.
The Chronicle reports an official announcement will come on Tuesday. As of writing, the PGA of America did not respond to a Golf Digest request for comment.
The 2020 PGA Championship is scheduled to begin Aug. 6. Brooks Koepka is the defending champ.