The Loop
Auburn University football coach Tommy Tuberville resigned this week, making us recall his appearance on the "cover" of Golf Digest.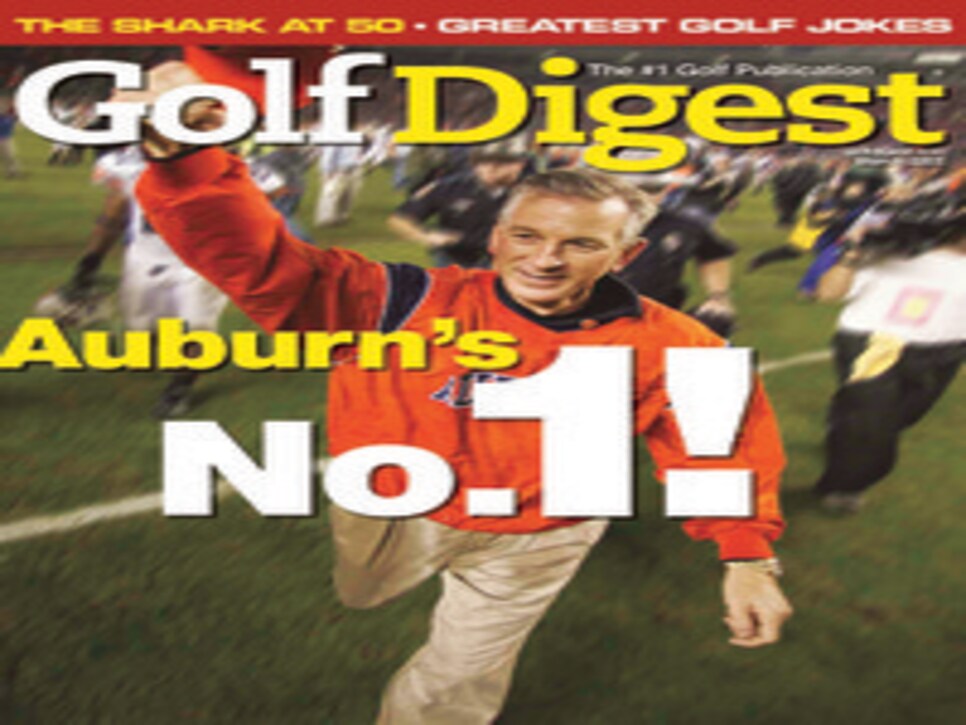 Tuberville's Tigers finished the 2004 college football season 13-0 to flirt with a No. 1 ranking, although they ended up No. 2 in the final polls.
"I've got a subscription to Golf Digest," he said after the Sugar Bowl, "and I'm going to write them and see
if they'll make us No. 1. That would mean as much as the other ones."
No. 1 Southern Cal beat Oaklahoma, 55-19, and Auburn finished No. 2. But Tuberville got his ranking from Golf Digest.