The Loop
Red Sox radio broadcaster falls out of seat during final out, making for a hilarious sound bite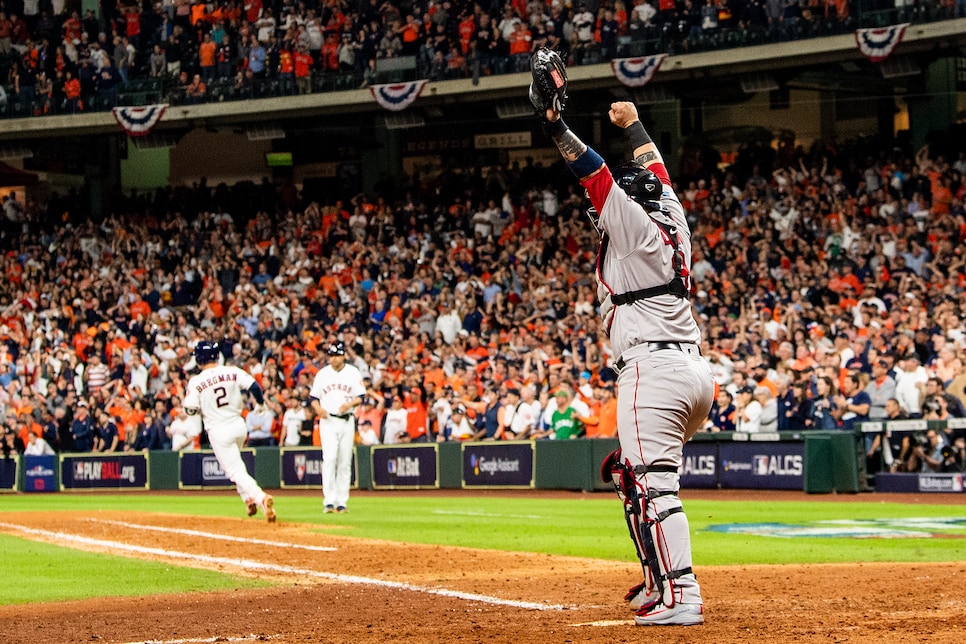 Billie Weiss/Boston Red Sox
Game 4 of the ALCS gave fans everything one could possibly want in an MLB Playoff tilt. It had clutch hits, unbelievable defensive plays, plenty of controversy and a heart-stopping final out that will be remembered for years to come. It was the type of game that not only ran both the Astros and Red Sox fanbases through the gamut of emotions, but regular baseball fans as well. The highs and lows of playoff baseball were on full display, which at times can feel like too much too handle.
For Boston Red Sox radio broadcaster Joe Castiglione, it was too much too handle. With the bases loaded and two outs in the bottom of the ninth, Red Sox closer Craig Kimbrel was on the verge of blowing a two-run lead and allowing the Astros to tie the series. Houston third baseman Alex Bregman stepped to the plate and immediately swung at the first pitch, lining a potential game-tying or game-winning hit to left field, only for Andrew Benintendi to make the catch of his life. Castiglione was so excited when he realized Benintendi caught it that he literally fell out of his chair, making for a hilarious sound bite:
The sound of him tumbling over yet still making the "and the Red Sox win call!" is an all-time funny image. The guy is a true professional. And sure, he's also a total homer, but that's what you want in your hometown play-by-play radio guy. We're guessing Castiglione wasn't alone in falling out of his chair on Wednesday night either.