The Loop
Red Sox pitchers Chris Sale and Drew Pomeranz hit golf balls -- at Fenway Park
Potential free agent pitchers take note: the Boston Red Sox don't just allow you to play golf during the MLB season -- they'll let you hit balls at the ballpark!
That's what happened on Thursday as a hitting mat turned Fenway Park into a driving range for Chris Sale and Drew Pomeranz. Check it out:
And here are a couple other photos the team shared of Sale and Pomeranz: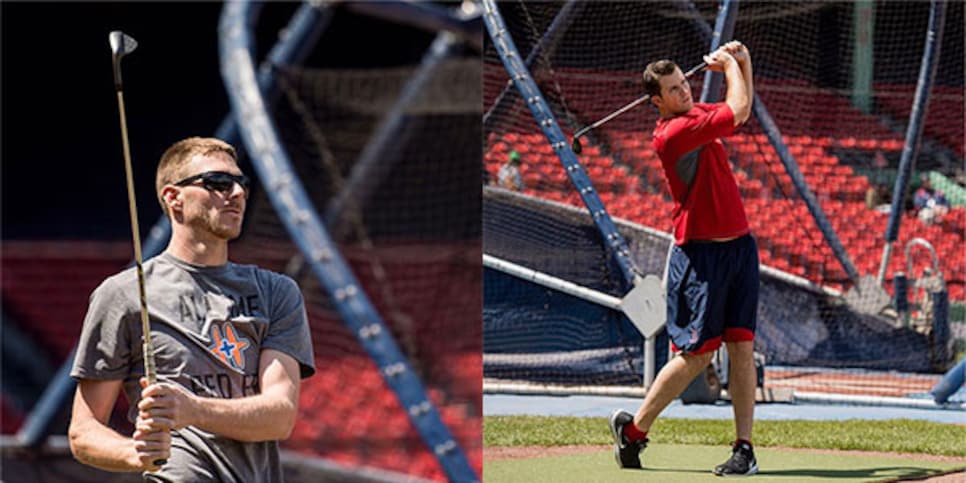 With Sale swinging lefty, that setup is perfect for both guys to hit balls at the same time. Of course, Red Sox management is holding its breath neither hits a shank or kills anyone shagging fly balls in the outfield.
Sale is currently waiting to learn if he'll be suspended by MLB for throwing behind Baltimore Orioles star Manny Machado on Tuesday. If he does, at least that means some more time on the golf course.