Fantasy Advice
RBC Heritage DFS picks 2022: Why our data scientist will keep fading Jordan Spieth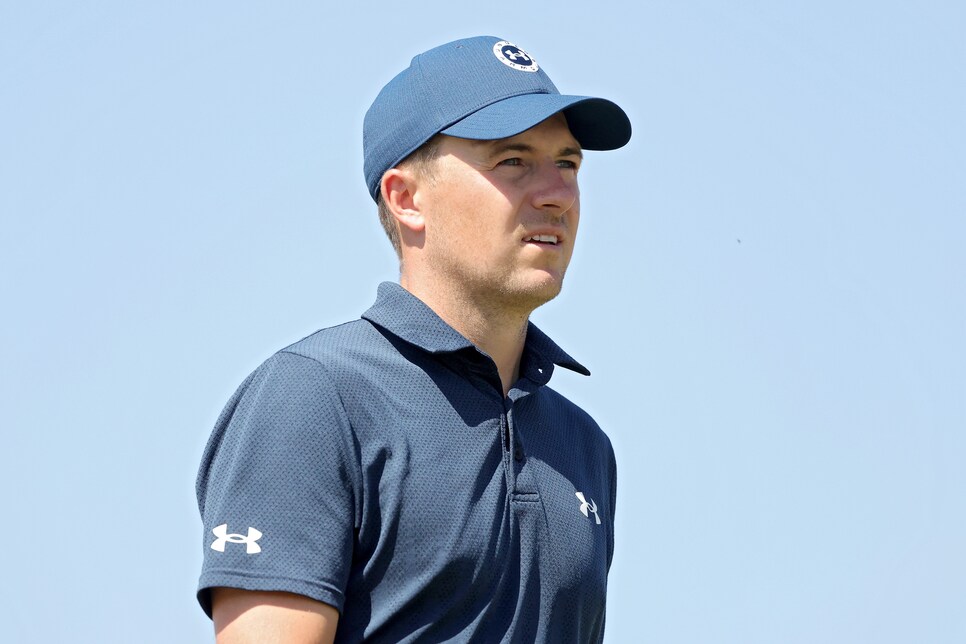 It can be tough to focus the week after a major, but this is also a great week—as the PGA Tour decompresses from the Masters with one of the most relaxed events of the year, the RBC Heritage. And this year, the field is perhaps the best it's been beyond a typical year. The 18 top-salaried golfers on DraftKings all played the Masters last week, with those golfers accounting for eight top-15 finishes.
Harbour Town Golf Links is a unique test from Pete Dye, and it's a bit like going back in time. It is a course where towering pines pinch in the fairway, requiring precision off the tee and on approach shots. And with the second-tiniest set of greens on tour, with tough-to-hit fairways—golfers will need to scramble well.
We have a ton of good data on Harbour Town since the tournament started in the 1970s, so we're confident in our picks below. Let's make some money!
Here are my favorite plays and fades this week at the 2022 RBC Heritage.
Price range: $9,000 and above
High Upside: Patrick Cantlay ($10,000 DraftKings | $11,500 FanDuel)
It's quite bizarre how little faith there is in Cantlay at the moment, considering he's earned four top-10 finishes in his past eight starts. His ball-striking at the Masters was stout, gaining 6.94 combined off the tee and on approach. In four trips to Harbour Town he's earned three top-seven finishes.
Safest Option: Russell Henley ($9,000 DraftKings | $10,500 FanDuel)
Henley makes a habit of playing out the fairway, hitting the short grass 65 percent of the time—ranking his 30th on tour. Then he turns into one of the elite ball-strikers on the circuit, ranking first in strokes gained/approach. He shot a 70 (2-under) in the final round of the Masters and will look to improve on his T-9 at this event from last year.
Most Likely To Disappoint: Jordan Spieth ($9,200 DraftKings | $11,000 FanDuel)
There continues to be more questions than answers for Spieth's game right now. He lost 3.55 strokes on approach at the Masters, en route to missing the cut. His putter continues to be a big issue, now losing multiple strokes to the field in five of his past six starts, per the RickRunGood.com golf database. He's only played at Harbour Town twice in the past five years, finishing T-54 in 2019 and T-68 in 2020.
Pick To Win: Collin Morikawa ($10,200 DraftKings | $11,800 FanDuel)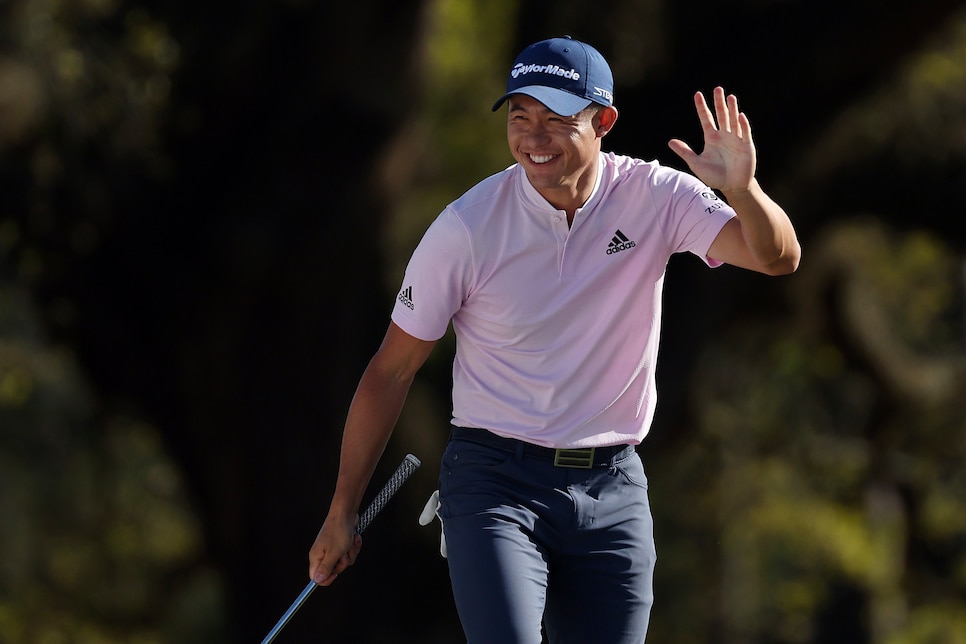 Morikawa notched a top-10 finish last week, meaning he's now earned such a finish in all four majors in his career. He's not the longest driver of the golf ball, 70th on tour in distance, but he's deadly accurate. He ranks inside the top 20 in driving accuracy, and he's an elite approach player. His skill set should be perfect for precision required around Harbour Town.
High Upside: Alex Noren ($8,300 DraftKings | $9,700 FanDuel)
Noren's 2022 consists of seven stroke-play events. In those events, he's gained strokes on approach in six of them and has turned in three top-12 finishes. Those are tangible gains unlike any other time in his career. Now he gets to travel back to Harbour Town, where he has three straight top-28 finishes, seemingly playing better than he has before any of those other starts.
Safest Option: Kevin Kisner ($8,100 DraftKings | $9,800 FanDuel)
Kisner is the model of a golfer that should play well at Harbour Town. He ranks 177th on tour in driving distance but fifth in accuracy, which is much more important this week. He's earned three top-four finishes in 2022 and has three top-11 finishes at this event dating back to 2015.
Most Likely To Disappoint: Chris Kirk ($8,000 DraftKings | $9,500 FanDuel)
Kirk has played this event 10 times in his career, the third-most starts at any event, per the RickRunGood.com golf database. During that stretch, his best finish is a T-7 (last year), but he's missed the cut on four other occasions. He's lost strokes from tee-to-green in six of the 10 trips, leaving me concerned about his fit around Harbour Town.
Pick To Win: Si Woo Kim ($8,400 DraftKings | $10,000 FanDuel)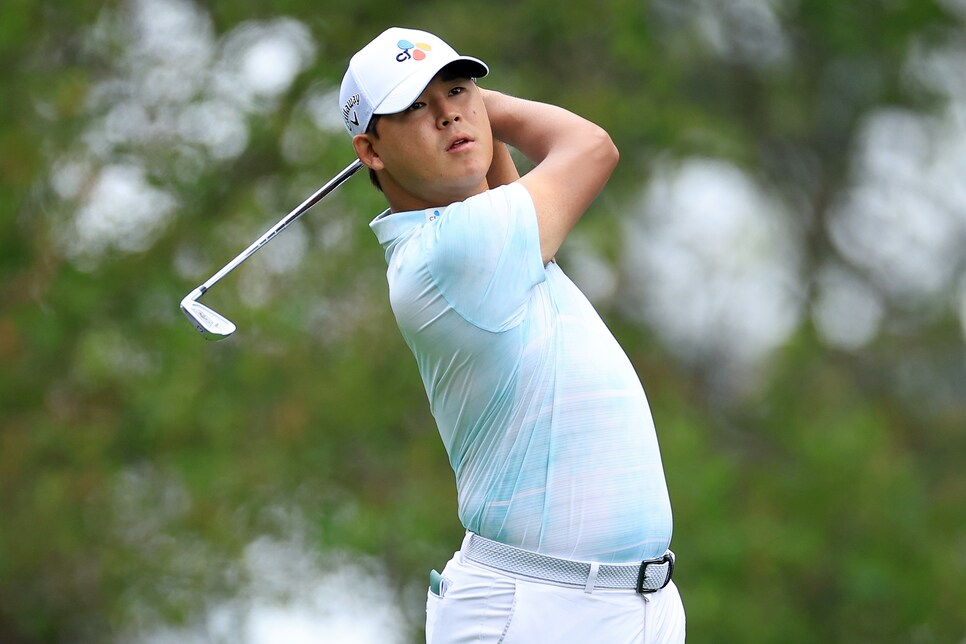 Kim lost strokes off the tee at the Masters, marking the first time he's done that in 2022. Even with an outlier week with the driver, he still finished 39th and made plenty of noise during certain stretches of last week's major. The upside is real with Kim, who has a runner-up finish and a T-14 across his five starts at the RBC Heritage.
High Upside: Anirban Lahiri ($7,100 DraftKings | $8,500 FanDuel)
We are seeing a resurgence in Lahiri's game since The Players. He finished runner-up that week while gaining over four strokes on approach. His next start was a T-13 at the Valero Texas Open, where he gained another 3.38 strokes on approach. It's clear he's found something in his ball-striking, and he's playing with a renewed confidence.
Safest Option: Adam Hadwin ($7,600 DraftKings | $9,500 FanDuel)
Hadwin didn't qualify for the Masters, but that shouldn't deter you from rostering him this week. He enters with three straight top-10 finishes and has gained strokes on approach in seven of his eight starts in 2022. He also ranks 17th on tour in that critical range from 175-200 yards, where there will be a disproportionate number of shots hit from this week.
Most Likely To Disappoint: Cameron Young ($7,500 DraftKings | $9,300 FanDuel)
I'm a big believer in Young, but I definitely know his limitations. And Harbour Town might be a tough task for him. Young ranks 122nd in driving accuracy and 106th in "Distance from Edge of Fairway." That's a fun stat from RickRunGood.com that essentially describes how far a golfer misses by when he misses the fairway. Young misses big. That's a recipe for disaster around the tree-lined Harbour Town.
Pick To Win: Kevin Streelman ($7,500 DraftKings | $9,400 FanDuel)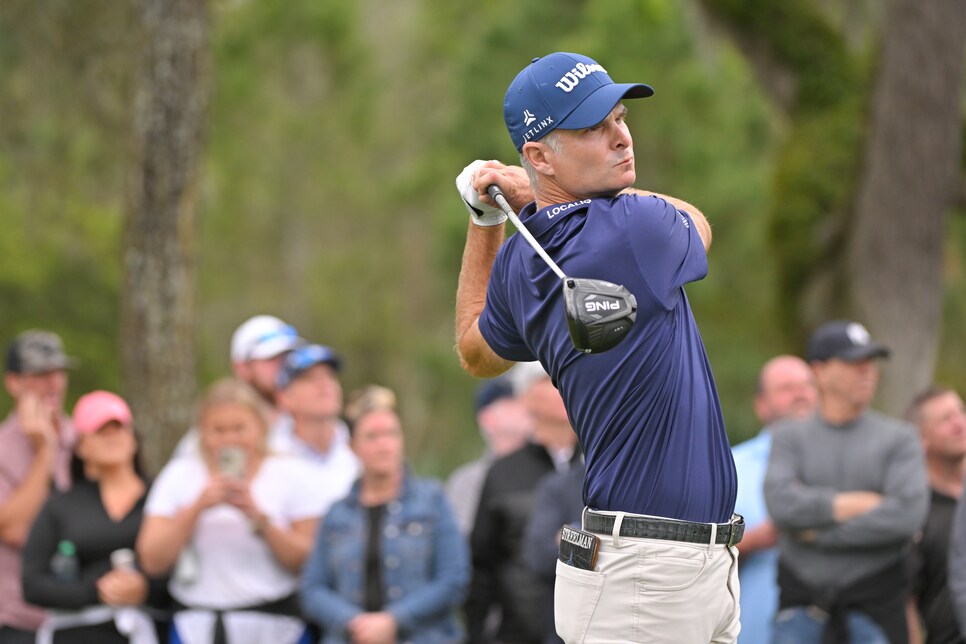 Streelman is getting used to hitting out of the fairway. He ranks fifth on in driving accuracy and has gained strokes off-the-tee in 10 straight events, all while ranking 120th in driving distance. Those great metrics have turned into three straight top-25 finishes, and Streelman has plenty of experience at this event. This will be his 12th start at the RBC Heritage, with three top-seven finishes in his past seven trips.
High Upside: Beau Hossler ($6,800 DraftKings | $8,400 FanDuel)
After a solid T-4 at the Valero Texas Open, we've got to run Hossler out there again. That marks his third top-20 finish in his past three starts. When it comes to Harbour Town, there are plenty of crossovers to Pebble Beach, where Hossler finished third earlier this year.
Safest Option: Brian Stuard ($6,700 DraftKings | $8,000 FanDuel)
There are only four to five courses per year that match Brian Stuard's skill set. Harbour Town is one of them. Stuard ranks second in driving accuracy but 208th in distance. That's not a problem this week as Stuard will look to make the cut at this event for the eighth-consecutive season. He has earned two top-18 finishes in his past three trips.
Most Likely To Disappoint: Cam Davis ($6,800 DraftKings |$8,200 FanDuel)
In the 18 events since Davis' win at the Rocket Mortgage Classic, he's missed the cut six times, and his best finish in a full field event is T-27. Now he's going to a course that will require precision off-the-tee, not power. That's scary for a golfer who hits only 56.5 percent of fairways, which ranks 145th on tour.
Pick To Win: Joel Dahmen ($6,800 DraftKings | $8,300 FanDuel)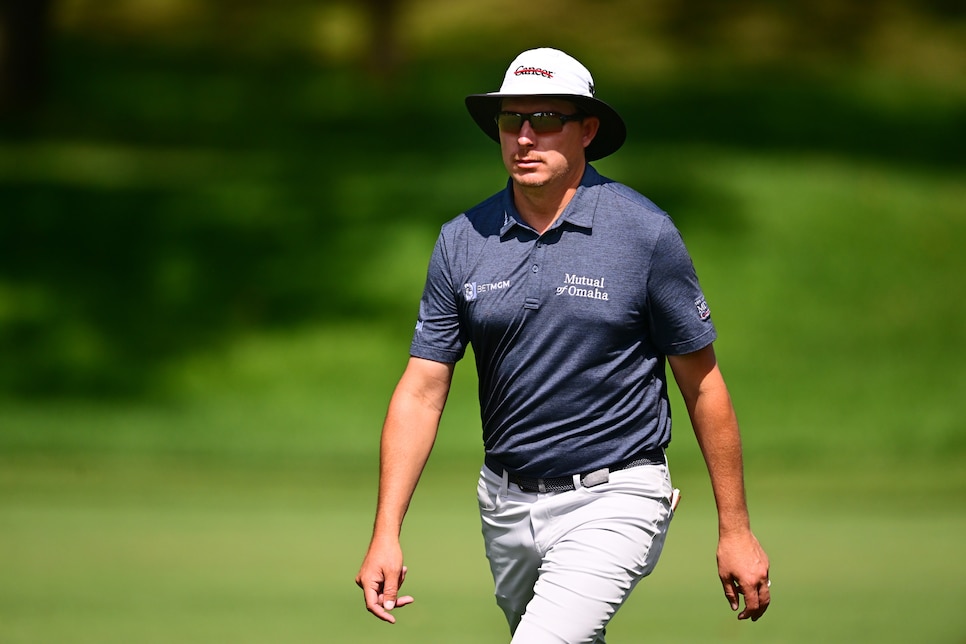 Dahmen has gained strokes off the tee in 10 of his past 12 events, but you wouldn't guess that when you realize he's 135th in driving distance. That means he's playing out of the fairway, or close to it, on a very regular basis. The name of the game this week will be keeping the ball in play and hoping to find a hot putter. That's the path to Dahmen adding a second win to his PGA Tour résumé.