The Loop
Ravens defensive coordinator roasts Le'Veon Bell ahead of game against Steelers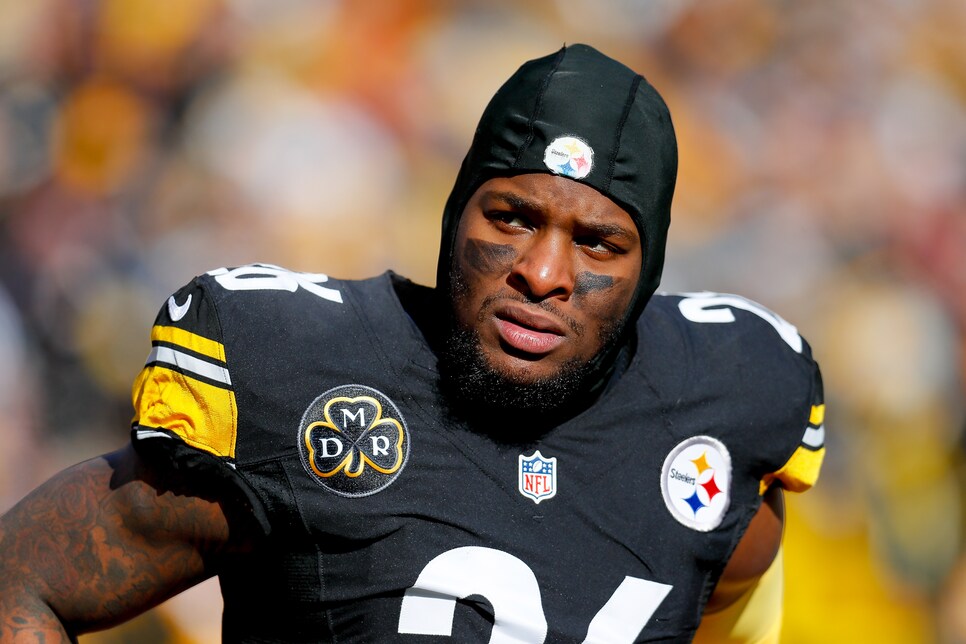 This week marks the midpoint of the NFL season and it's looking more and more like Le'Veon Bell will not play a game for the Pittsburgh Steelers. The contract holdout saga has been agony for fantasy football owners of the star running back (Thanks for NOTHING, Le'Veon!), but for the Steelers? Not so much.
Pittsburgh is in first place in the AFC North as usual and Bell's replacement, James Conner, has been a big reason why. The team's third-round pick in 2017 is third in the NFL in rushing yards (599) despite having already had a bye week and is averaging a healthy 4.7 yards per carry (WHY DIDN'T I DRAFT HIM TOO?!), while also being a receiving threat (323 more yards) for Ben Roethlisberger. Remember when people were ranting and raving about Bell's unique "running style" and comparing it to how Stephen Curry revolutionized basketball with the deep 3? LOL.
But despite not playing a single down this season, Bell managed to take a huge hit on Thursday. From the defensive coordinator of the rival Ravens ahead of Sunday's game in Baltimore:
That is quite the dagger. That is also quite the name. Wink Martindale? For real? Love it.
To Wink's point, the Steelers haven't really missed a beat. What he conveniently failed to mention, however, is that Conner's worst game by far this season came in Week 4 when he was held to 19 yards on nine carries in Baltimore's win. So Wink is probably pretty happy to have Bell riding jet skis instead of running through holes against his own team.
Either that, or he's a fellow disgruntled fantasy owner trying to motivate Bell to return before the season (Seriously, the ONE time I get a high pick in the draft?!) becomes a total waste. Listen to Wink's words and put the jet ski down, Le'Veon. Please.