Stats
This rare statistical combo from Tony Finau in his latest win should have PGA Tour opponents worried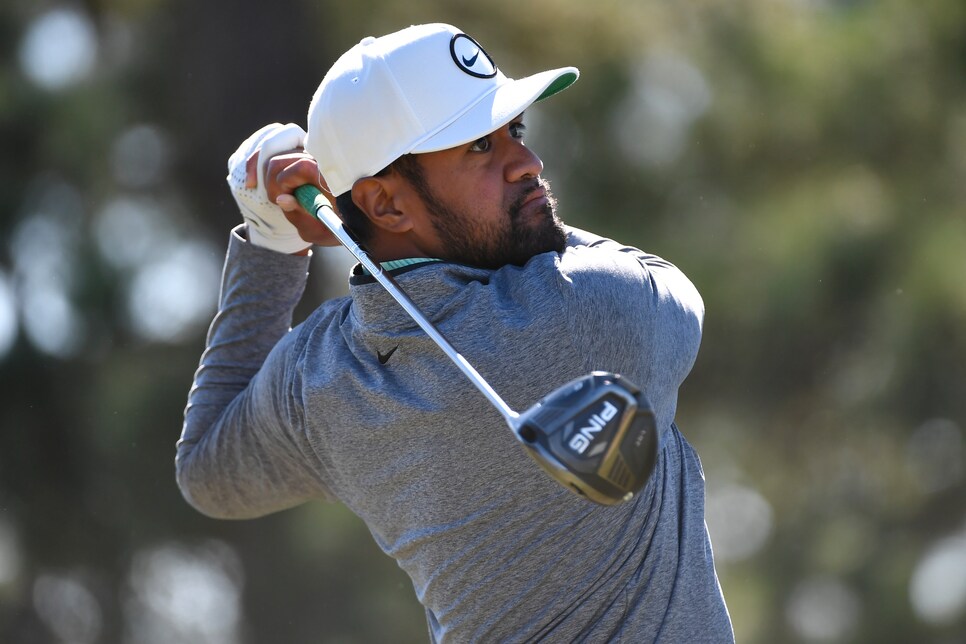 Golf fans will certainly remember 2022 most for the emergence of LIV, but it may also go down as the year Tony Finau turned into a prolific winner. After needing more than five years to earn a second PGA Tour title, the 33-year-old has suddenly needed just 15 months to notch his next four.
And one stat in his latest victory, a four-shot romp at the Houston Open, should worry the rest of the PGA Tour. Well, a combination of stats.
According to Sean Martin of PGATour.com, Finau became just the seventh PGA Tour winner in the past two decades to lead a field in driving accuracy and greens in regulation.
Of course, the driving accuracy stands out. While it's only one event, Finau has never ranked better than 129th in that stat for a season.
But that came last season, so there are signs that he's improving in that area. And when you hit it as far as Finau does, you can still be effective off the tee without being particularly accurate.
Finau ranked 15th in strokes gained off the tee last season despite hitting fewer than 58 percent of his fairways. So it should come as no surprise that he scored particularly well last week when he hit 75 percent of his fairways in Houston.
Finau hitting nearly 78 percent of his greens also isn't a shock. He finished a career-best 12th in the all-important strokes gained approach stat last season. Oh, and he also was second for the week in strokes gained putting. It's actually a wonder he only won by four shots. Anyway, add it all together and . . .
Power and accuracy off the tee? Continued great iron play? A newfound ability to close out golf tournaments? Tony Finau is suddenly a dominant force on the PGA Tour—a dangerous man heading into 2023.