News
Rahm's triumph, Rory's positive return and the latest odds on Tiger's comeback: What you missed this weekend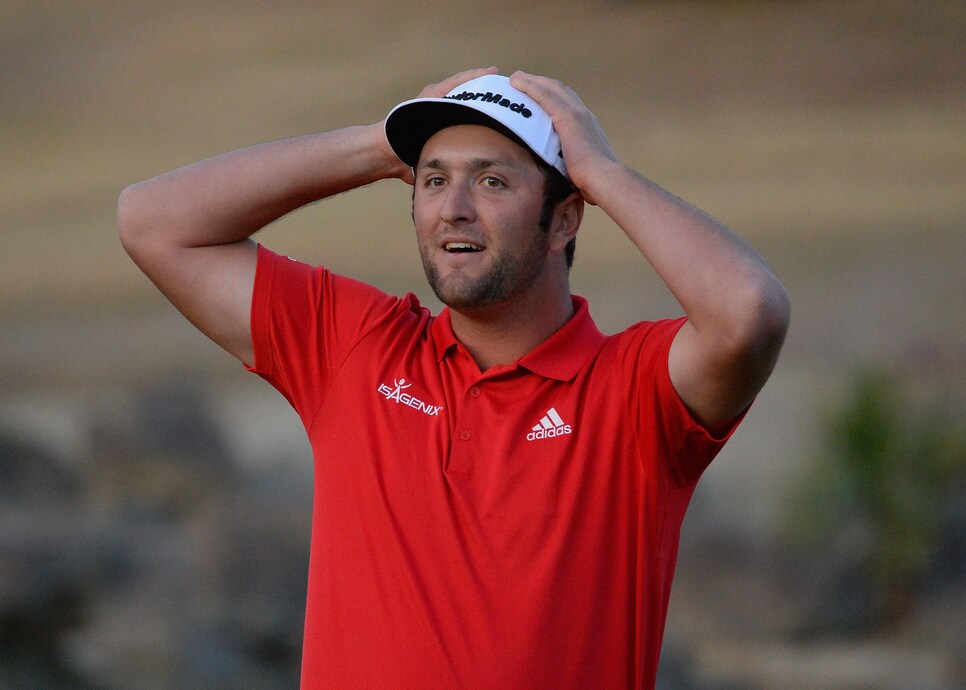 Welcome to the Dew Sweeper, your one-stop shop to catch up on the weekend action from the golf world. From the professional tours, trending news, social media headlines and upcoming events, here's every golf-related thing you need to know for the morning of Jan. 22.
Another conquest for Rahm
At 23, most are trying to build a career. Jon Rahm is engineering something greater.
Rahm, who turned pro after the 2016 U.S. Open, notched his fourth win in the past year on Sunday, prevailing over Andrew Landry in a four-hole playoff at the CareerBuilder Challenge.
"I said it many times, I never thought I was going to be at this point in my life right now, especially the way I won both victories," Rahm said after the triumph, his second win on tour. "It couldn't be anymore different than the other."
The Spaniard, who posted a final-round 67 to earn a spot in sudden death, jumped to No. 2 in the world ranking, a standing few have reached at his age. He now goes to Torrey Pines, site of his breakthrough victory last season, with a rarefied distinction: a player not just discussed in the present tense. For as sunny as his 2018 looks, Rahm's long-term forecast shines even brighter.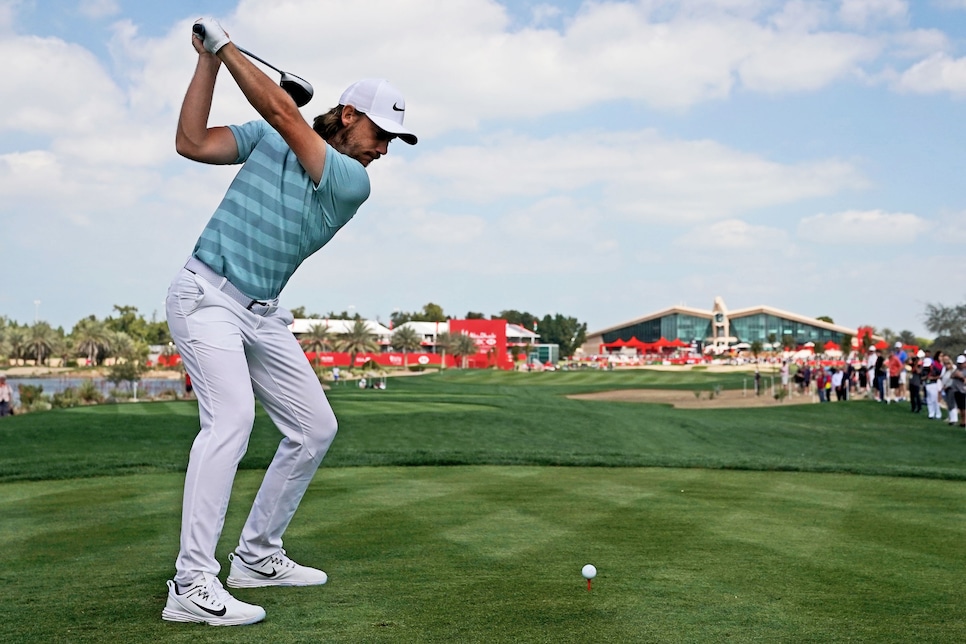 Fleetwood shows 2017 was no fluke
Tommy Fleetwood may not have the star power of other European talent, but the Englishman continues to prove that he bows to no man on the leaderboard.
Fleetwood, who finally enjoyed his long-awaited fruition last season, proved 2017 was no fluke by winning the Abu Dhabi HSBC Championship. The reigning Race to Dubai winner turned in a marvelous 30 on the back nine in blustery conditions to defend the tournament title.
"I feel a lot more emotional than last year. I don't know why. I just wanted to win this one," Fleetwood said. "I had the year of my life last year. So backing it up is the next big thing. It's a weird feeling to hit form this early and defend. You could say this is validation, but it is just nice to show that I am still moving forward. That score on this golf course is very, very good."
Though Fleetwood's iron game usually steals the show -- and it certainly made waves with its performance in the wind -- a pair of long-range putts on the 15th and 16th highlighted the 27-year-old's day, and gave testament that his arsenal is ever-expanding.
Fleetwood, who was outside the top 100 at this juncture last season, is now up to No. 12 in the world.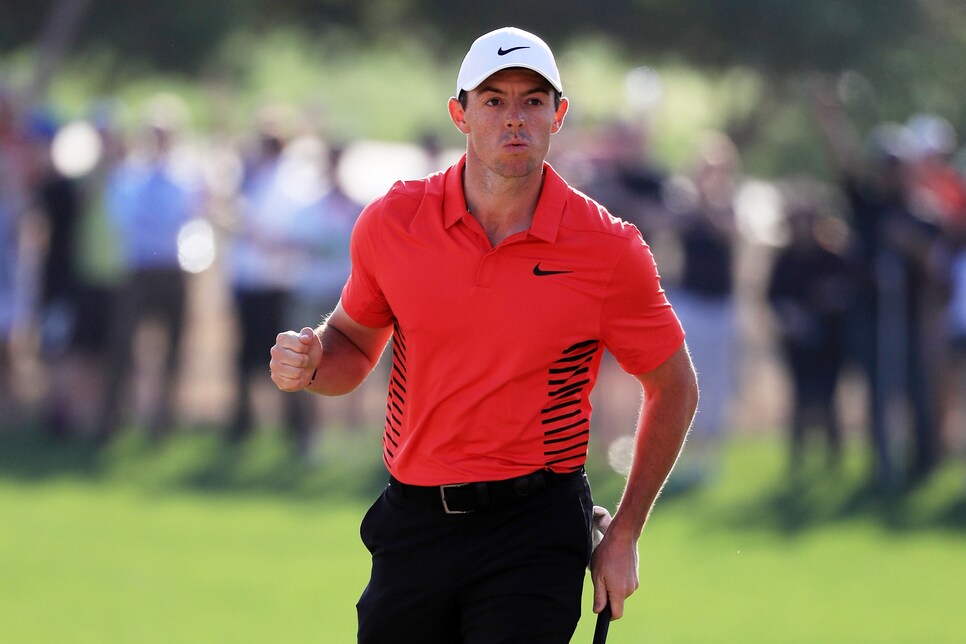 Following an extended absence from the game, the longest of his career, Rory McIlroy exhibited little rust in return at Abu Dhabi. The Northern Irishman was in contention throughout the weekend, ultimately finishing a respectable T-3. A display that impressed the man himself.
"I know it's only three months," McIlroy told reporters on Sunday, "but things change, and I felt like maybe I needed a couple of weeks to get back into the thought process that you need to get into for competitive golf. I got into that pretty quickly this week, so that was the most pleasing thing."
If you missed Rory's return, you're in luck, as McIlroy's not exactly easing back into the sport. He is scheduled to play seven more times before April, with this week's Dubai Desert Classic followed by trips to Pebble Beach and Riviera. It's an aggressive itinerary for one coming off an injury-plagued campaign, but it's aimed at capturing that elusive green jacket.
Admittedly, the endeavors of a certain 14-time major winner have the attention of many, but McIlroy, still only 28, is the comeback that holds the most potency. He's taken his share of blows the past 14 months, yet, if Abu Dhabi is any indication, this year could be one of vigor, revival and retribution.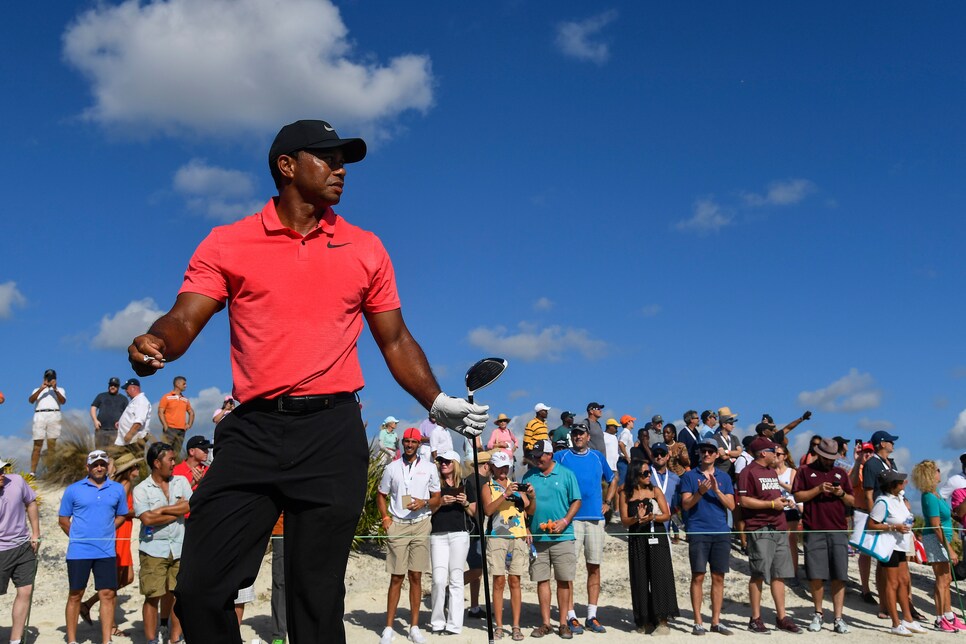 Vegas pessimistic on Tiger's return
Tiger Woods owns Torrey Pines. The course was site of his 2008 U.S. Open conquest, and Woods has won the Farmers Insurance Open seven times. But, according to the wise men in the desert, history will not repeat itself.
Oddsmakers do not envision Woods, who is making his first official PGA Tour start in a year, making the cut this week. Woods missed the weekend in his only tour appearance last year at Torrey, just the 18th missed cut in his career. He withdrew from the Dubai Desert Classic the next week with back spasms, eventually missing the rest of the season.
Of course, Vegas also made Tiger a Masters favorite at one point during the Hero World Challenge, so maybe we should take this cynical forecast with a grain of salt.
For those believing a more auspicious result awaits Woods, now would be the time to cash in on those premonitions. Woods is listed at +4000 to win the event, which features a loaded field of Rahm, Hideki Matsuyama, Rickie Fowler, Justin Rose and Jason Day.