The Loop
Quit messing with your putting stroke and start working on your mind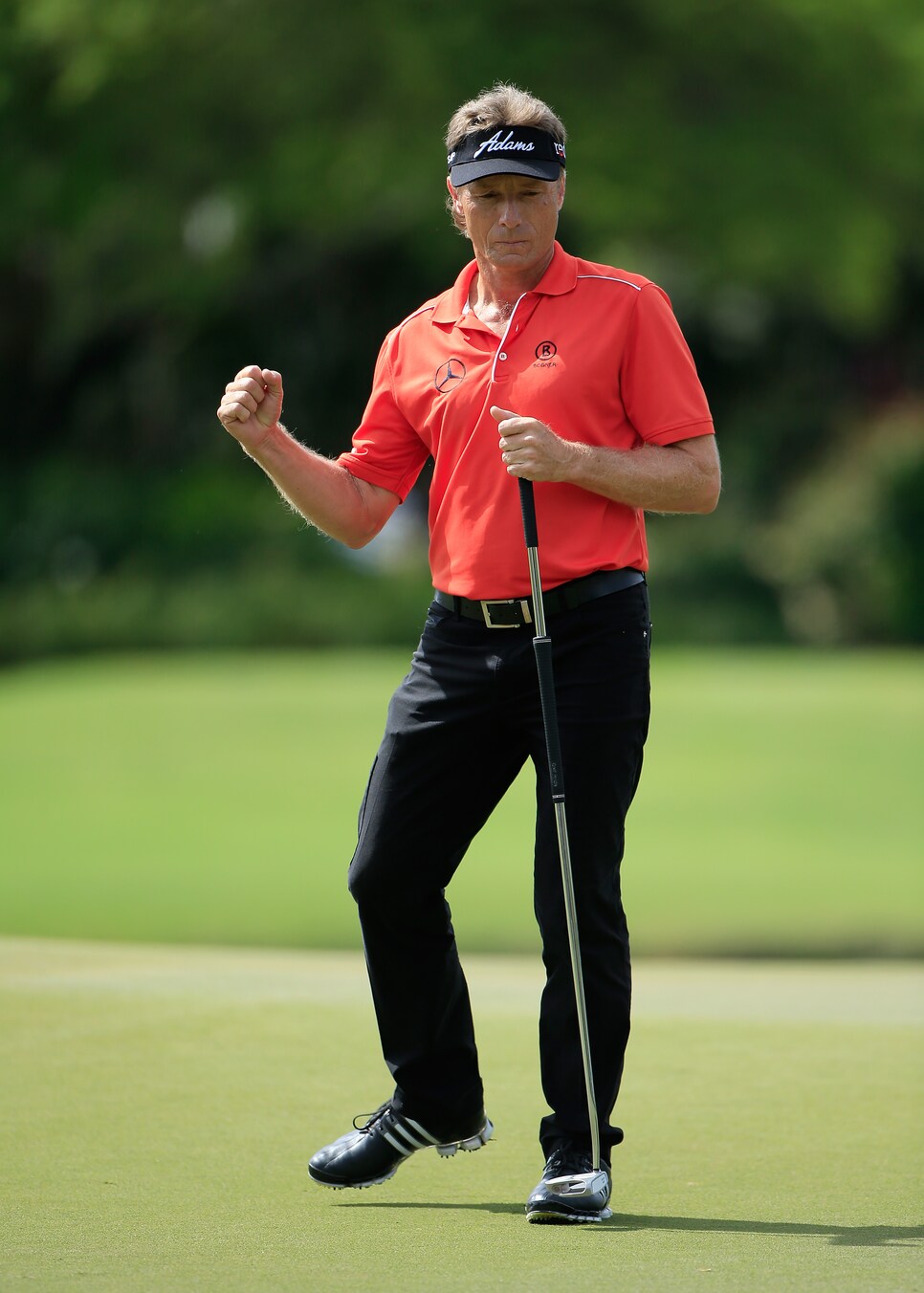 It stood to reason that Berhard Langer -- he of the multiple bouts of the yips and heavy reliance on the long putter -- would pay the stiffest penalty when anchoring was banned for 2016.
Turns out Langer is doing just fine.
The 58-year-old German won his second major of the year at the Senior Players, and punctuated it with his flat stick. Langer rolled in a 12-footer for par on the last hole to hold off Miguel Angel Jimenez and Joe Durant by a shot.
When the rules changed, Langer figured to have to learn to use some alternative grip on a regular length putter. Instead, he simply kept his long putter and style, but moved his left hand off his chest right before taking a stroke. The change was a perfect example of Langer's cool-headed, analytical style -- processing before panicking.
"The average player gets so wrapped up in the physical stuff with how to hold it and how to stand that they totally forget the mental part -- and the mental part is the most important," says two-time major champion and short game guru Dave Stockton. "Bernhard's work ethic is second to none, but what separates him from so many other players is how he approaches problems. When he makes a mistake, he doesn't get angry. He's constantly processing what happened, so he can learn and figure out a better way to do it."
Stockton equates Langer's preparation and openness to adaptation to an executive going to a business meeting. "If you were preparing for that meeting, you'd want to know exactly what to expect, and have your material ready," says Stockton, who is based at Redlands Country Club in California. "That would improve your performance, but it would also make you more comfortable if something unexpected came up. Take that to the golf course, and the average person makes a mistake -- a mistake that is totally predictable from a 15- or 20-handicapper -- and spends this huge amount of energy getting angry instead of stopping for 10 seconds and saying, Why did that shot just happen?"
The bottom line? Don't be afraid to make physical changes to your putting stroke in the quest to get better, but do it it a systematic way, and don't neglect your mental preparation and attitude. "Guys like Lee Trevino and Hale Irwin were always some of the hardest players to go against, because they were a marriage of the physical and mental," says Stockton, who is a Golf Digest 50 Best Teacher. "It did't matter that they couldn't necessarily dominate you physically. Lee is the smartest guy I've ever seen. He just never made a mental mistake. That part of his game was going to be there no matter what. If you can be that player, you're going to win matches on that skill just by itself."