Complete Satisfaction
Some golfers revel in the quest to check off every course on their own unique must-play lists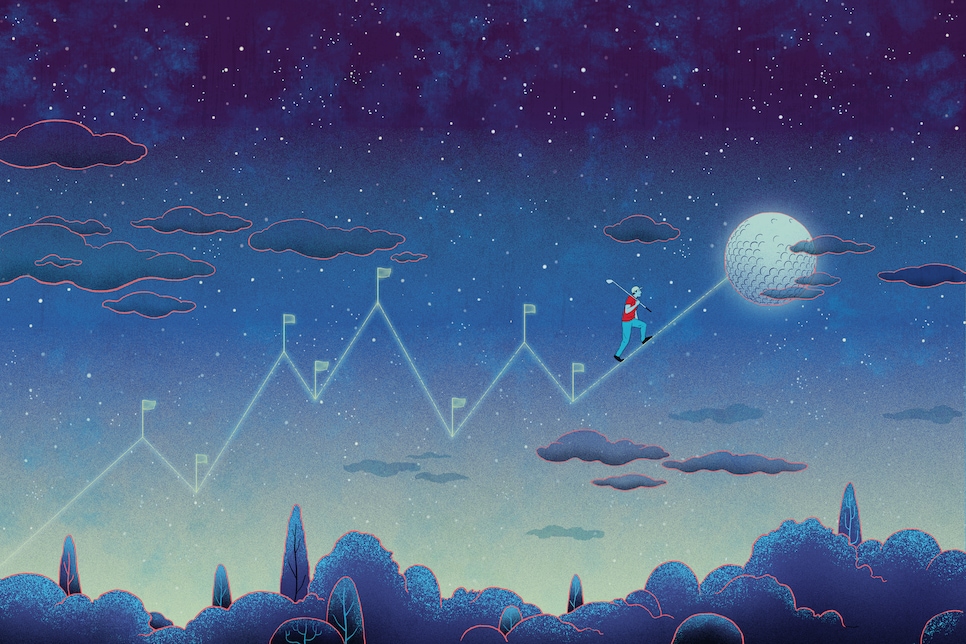 Morgan Purvis had some free time on his hands. The financial analyst from Aiken, S.C.—just across the border from Augusta, Ga.—had gone through the same micro-discectomy surgery on his back that put Tiger Woods on the shelf, and he wasn't sure when he would be able to play again.
"It was the first time in my life where I physically couldn't do something," says Purvis of the injury that came after years of playing golf and paddle tennis. "I wanted to set a goal for myself for what I'd do when I was back on my feet again. What could I do to celebrate that?"
Laid up from the surgery, Purvis had been reading about his home course, Palmetto Golf Club, and how Augusta National designer Alister MacKenzie is rumored to have done uncredited work designing Palmetto's green complexes while he was in the area working on Bobby Jones' masterpiece.
'I WANT TO PLAY ALL THE COURSES THAT HAVE HOSTED MAJORS IN AMERICA.' —DONNIE LUPER
The local MacKenzie lore sparked an idea for a "celebration" that would change Purvis' life: He decided to quit his job and play 36 MacKenzie designs, foreign and domestic, in the year before his 36th birthday and document the quest with his amateur photography skills.
"If I didn't do it, I knew I would look back the rest of my life and regret that I didn't try it when I had the chance," says Purvis, who made two trips to the United Kingdom to do circuits of MacKenzie's early work there. "I didn't hate what I was doing, but I was looking for a way to invert my life temporarily and chase my passion. The quest really did change my life."
Illustrations by Antoine Dore
Purvis might be on the extreme end of the golf-course enthusiast spectrum because of the whole quitting-his-job thing, but he's hardly alone. A hard-core band of dedicated architectural cognoscenti, ranked-course accumulators and straight-up golf addicts play dozens of courses a year in the quest to see and do it all.
Playing all of Golf Digest's 100 Greatest Courses is old hand for Donnie Luper and Cory Lewis. Between them, they have played more than 3,200 courses—many in their roles as Golf Digest course-rating panelists. Luper meticulously tracks his in a spreadsheet—he will have blown by 1,300 by the time you read this—and is working toward a personal quest in 2022. "I want to play all the courses that have hosted majors in America," says Luper, a retired endodontist from North Carolina. "I'm five short."
Lewis is an assistant golf pro at Yeamans Hall, a Seth Raynor masterpiece in Charleston, S.C. He's well-known in the course-architecture mega-fan community for his volume and his speed. "I'm a fast player, and I can play three courses in a day," Lewis says. "I'm a big architecture geek, and I'm just as happy on a local muny that costs $12 or Cypress Point. Discovering the off-the-path places is what makes this so much fun."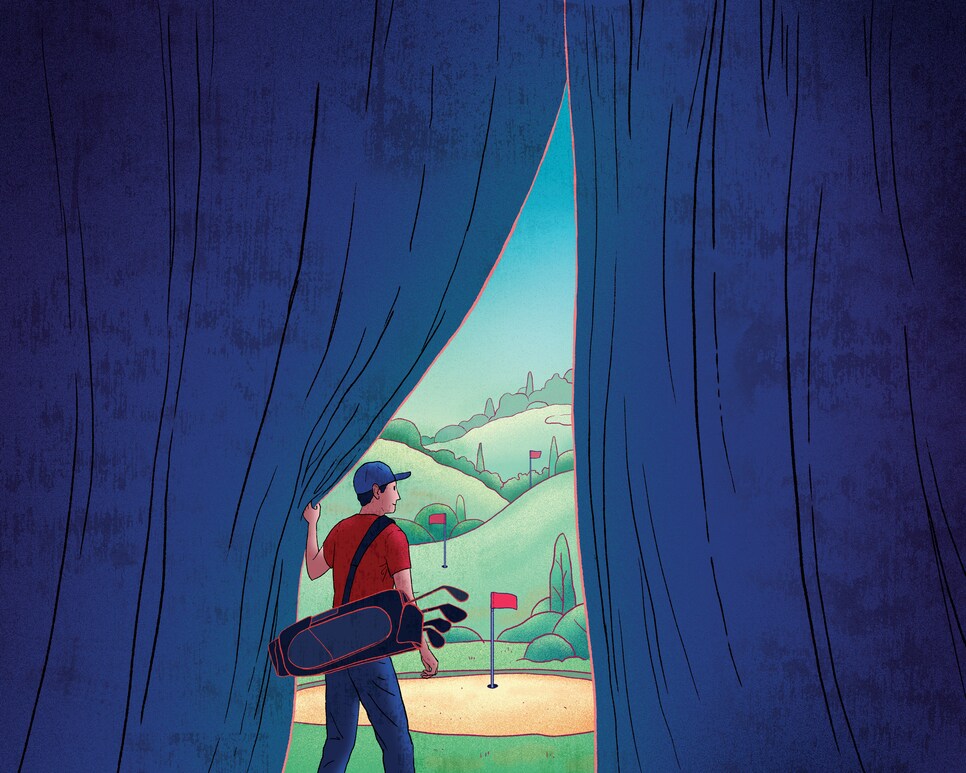 For Luper and Lewis, the passion for experiencing all that golf came early. Luper got a book called The World Atlas of Golf when he was 19, and he resolved that if he could find a career that featured travel, he would play as many as he could. A hitch in the Navy as a dentist helped him see the world and get started on his quest. "I'm not so much interested in chasing ratings or top-course lists. I want to play courses I haven't played before and take in the full experience. My favorite ones are the places that don't get as much attention but are so great when you get there— like the Country Club of Buffalo or Black Jack's Crossing in Texas. That one is right on the border of Mexico. You can see the Rio Grande River. It's three hours west of San Antonio and two hours south. It's like you're at the end of the world."
Trips with his dad to Scotland and Pebble Beach as a teenager set Lewis on the aficionado's path. By the time you read this, he will have played his 2,000th course. "Pine Valley was number 1,000, and the plan was for Royal Melbourne to be 2,000, but COVID got in the way," Lewis says. "Some people are obsessed with the rankings, but the joy in it for me is to discover something special and turning other people onto it so that they can go experience it for themselves. Like [the Charles Alison-Harry Colt-designed] Davenport Country Club in Iowa. It's truly amazing and in my personal top 50."
'YOU FIND OUT HOW KIND STRANGERS ARE EVERYWHERE YOU GO.' —MORGAN PURVIS
For some enthusiasts, the impact is even more tangible. Long Island attorney Keith O'Halloran wasn't much of a golfer when he went home with a buddy in college who happened to be a caddie at National Golf Links of America in Southampton. Playing the National with his friend turned O'Halloran into a student of the game. "Up until then, my only thought of what constituted a great golf course was if the greens were fast," says O'Halloran, who now has a law practice in Southampton. "My dad was a fireman. Bethpage was the nicest place we ever played, and we certainly didn't go anywhere private."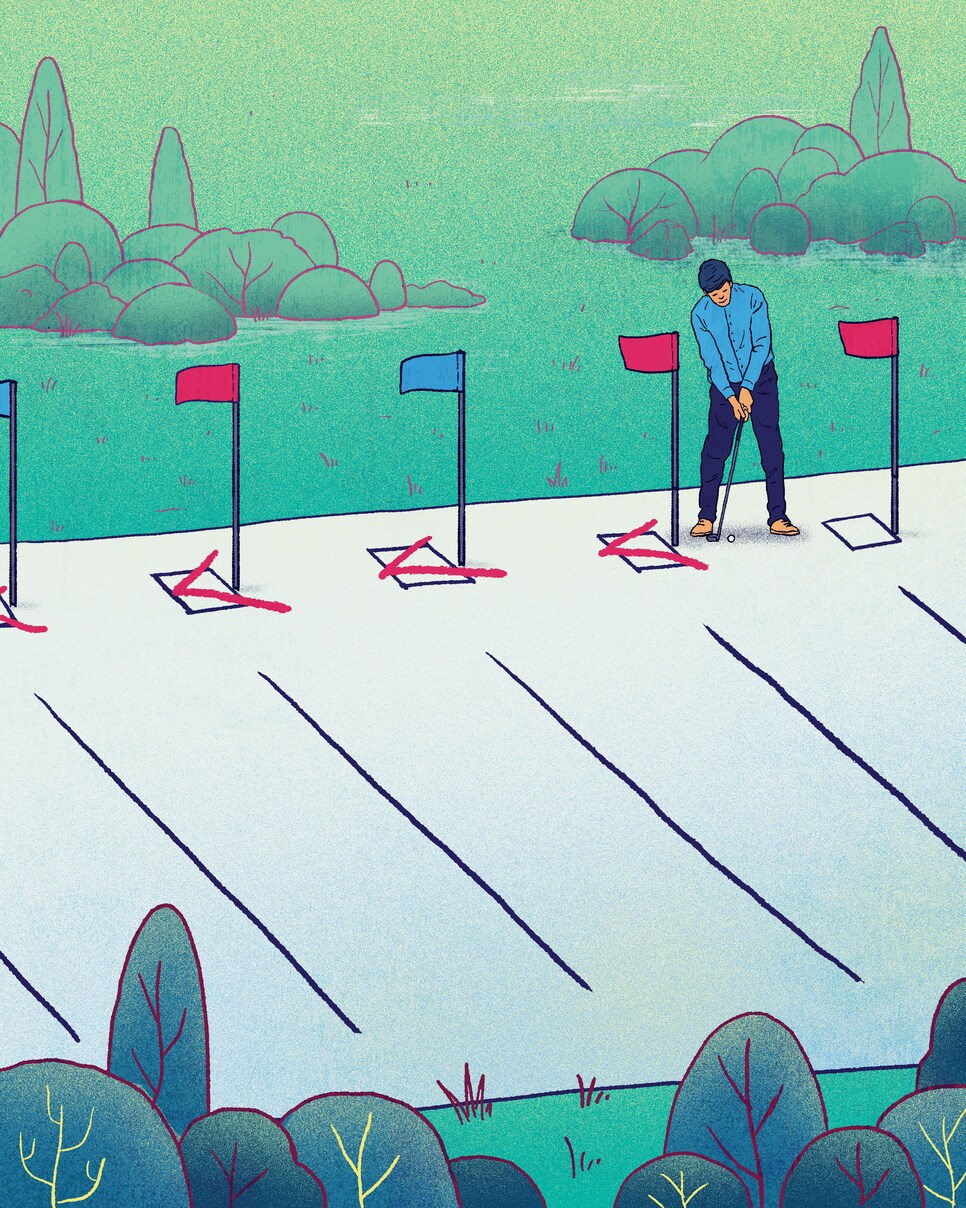 O'Halloran joined the Raynor-designed Southampton Golf Club in 2006, and since then he has immersed himself in all things Raynor—making trips around the country to play as many of Raynor's approximately 50 solo designs as possible. The treks are certainly fun, but they will also manifest in one very specific way: O'Halloran will become the chair of Southampton's green committee next year and will be tasked with preserving the character of Raynor's notoriously tricky greens in the face of "modern" desires for faster green speeds. "I'm in this for the experience—to learn about what I'm seeing. I love to see the Raynor templates and how they apply to the different terrain," O'Halloran says. "Take Southampton and Westhampton [another Raynor design]. They're similar clubs in terms of membership and size, and they're 16 miles apart, but they look totally different."
This mixture of utilitarian and spectacular is what drew Purvis to MacKenzie in the first place. Augusta National and Cypress Point are both highly manicured—and thoroughly private—shrines, but MacKenzie's work in the United Kingdom is known for its accessibility, like Crosland Heath, outside Huddersfield in West Yorkshire. It features a commanding view of the town and valley and costs all of 15 pounds, if played with the members.
"You find out how kind strangers are everywhere you go and the willingness they had to show me what they love," says Purvis, who traveled solo across the United Kingdom and often took new playing partner friends up on their offers to crash in an extra bedroom. "That atmosphere was so inspiring. It was about enjoying the game with friends, not the size of the clubhouse or the number of stars the accommodations had."
Purvis' MacKenzie quest was successful literally—Crystal Downs in Michigan was No. 36—and figuratively. He was on a trip to see his best friend's new baby last fall when he played as a guest at Old Town Club, a Perry Maxwell gem in Winston-Salem, N.C. Coincidentally in his group was a developer who happened to have purchased 500 acres outside Aiken to build a golf course. Purvis and the developer, Nick Schreiber, hit it off, and Purvis joined the team that is building Old Barnwell, which is scheduled to open in spring 2023. The private club is using the Congaree Golf Club in South Carolina as its model—where serving the local and golf communities is the fundamental core of its mission.
Instead of sitting at a desk crunching numbers, Purvis is implanting the spirit of MacKenzie and the welcoming golf culture in the United Kingdom into this ambitious project in the American Southeast. "From real, thriving caddie programs to getting more women players involved to supporting junior and college programs in places where that hasn't traditionally happened . . . to be able to help build a course with this mission in my hometown?" Purvis asks. "I want to show people how great the game is and how the community can just surround it. It's a game for everyone."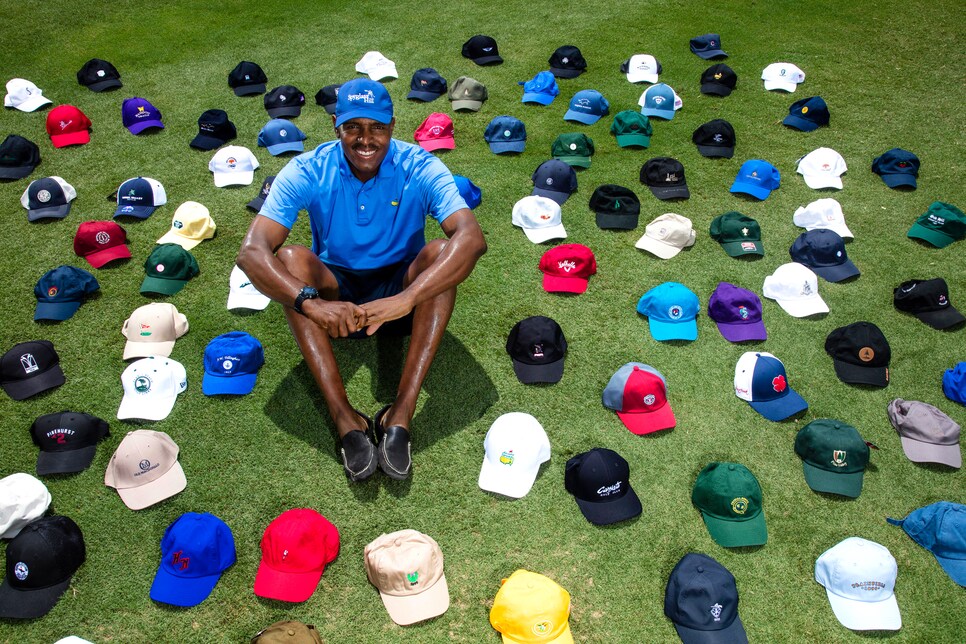 The Alister MacKenzie Collection (including Augusta National, Cypress Point, Crystal Downs, Ohio State Scarlet, University of Michigan, Pasatiempo)
The Domestic Majors: play all the U.S. major championship venues (like Oakmont, Pebble Beach, Pinehurst No. 2, Winged Foot)
The Numbers Game: play 200 courses in a year
The Seth Raynor Collection (including Chicago Golf Club, Fishers Island, Monterey Peninsula, Shoreacres, Waialae)
Golf Digest America's 100 Greatest collection: play all the current 100 Greatest in a single calendar year
The Local Challenge: play all of the courses in your home state
The Solstice Golfathon: play four courses in four states on the longest day of the year
The Route 66: play one round in all 50 states in one year
The World Tour: play golf on every continent (including a temporary course in Antarctica)
RICK SMITH
(Golf Digest Top 50 Teacher, course architect)
The Aspiring Architect's Starter Kit (including Merion, Pine Valley, Quaker Ridge, Shinnecock, National Golf Links, Garden City)
DEREK DUNCAN
(Golf Digest architecture writer)
The Expanding Horizons Tour: exploring unique public-course design (Royal New Kent, Tot Hill Farm, Fossil Trace, Tullymore, Aiken Golf Club, Charleston Municipal, the O'odham Course at Talking Stick, Sweetens Cove, Black Jack's Crossing)
MATTHEW RUDY
(Golf Digest senior writer)
The Top 50 Most Fun (including Century, Turnberry, Shadow Creek, Arcadia Bluffs, Keney Park)