Equipment
Q&A: Willie McRae, legendary Pinehurst caddie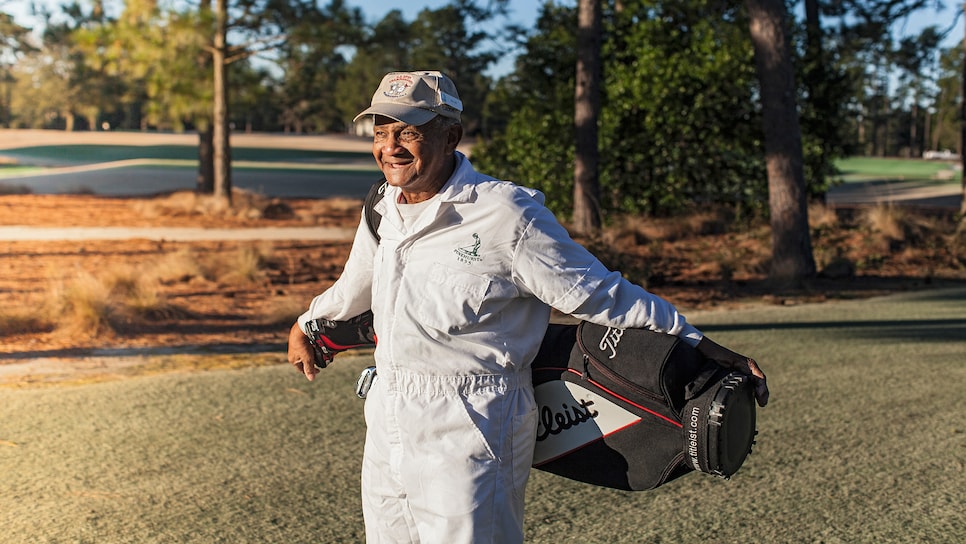 May marks the 75th anniversary of Willie McRae's debut as a caddie at Pinehurst No. 2. He has caddied for tour pros, celebrities, four U.S. presidents and thousands of everyday golfers. Now just shy of 85, he cut back his work schedule last October, but he remains a Pinehurst legend. We recently talked with McRae about his days in the sandhills.
HOW DID YOU GET STARTED?
My daddy talked to the caddie-master and said, "What about my son? He knows a lot about the game and plays a little bit, too." And in my first few days, I caddied for Donald Ross and Richard Tufts [whose family owned Pinehurst]. It was just a lot of fun. It was kind of like love at first sight.
WHAT IS THE THING MOST GOLFERS GET WRONG ABOUT PINEHURST NO. 2?
It all depends where the pin is. You've got to know what part of the greens to hit to. A lot of them holes, you're better off hitting short of the green and chipping up. I love hearing people say, "Oh, Donald Ross got me." Well, Donald Ross didn't get you. He's been dead for years. It's you that did it.
WHAT WAS IT LIKE TO CADDIE FOR DONALD ROSS?
Donald was a nice guy, good golfer. He always was right down the middle of the fairways. Had a light bag, which I appreciated. Now they put everything in the bag but the kitchen sink.
HOW ABOUT BEN HOGAN?
The greatest ball-striker in the world. They say he hit it left to right. He hit it, and it moved about that far [barely separates his fingers]. Down the middle of the fairway every time.
YOU'VE CADDIED FOR PRESIDENTS TRUMAN, EISENHOWER, NIXON AND FORD. EVER INTIMIDATED BY ANY OF THEM?
No. You see, the only thing about caddieing, you've got to remember he's got to get in his clothes like you do. He doesn't hang them up and jump in them. If you think about it like that, you'll never worry about nothing.