Equipment
Q&A: Suzy Whaley, new PGA of America president, talks about making history as the first female to hold the office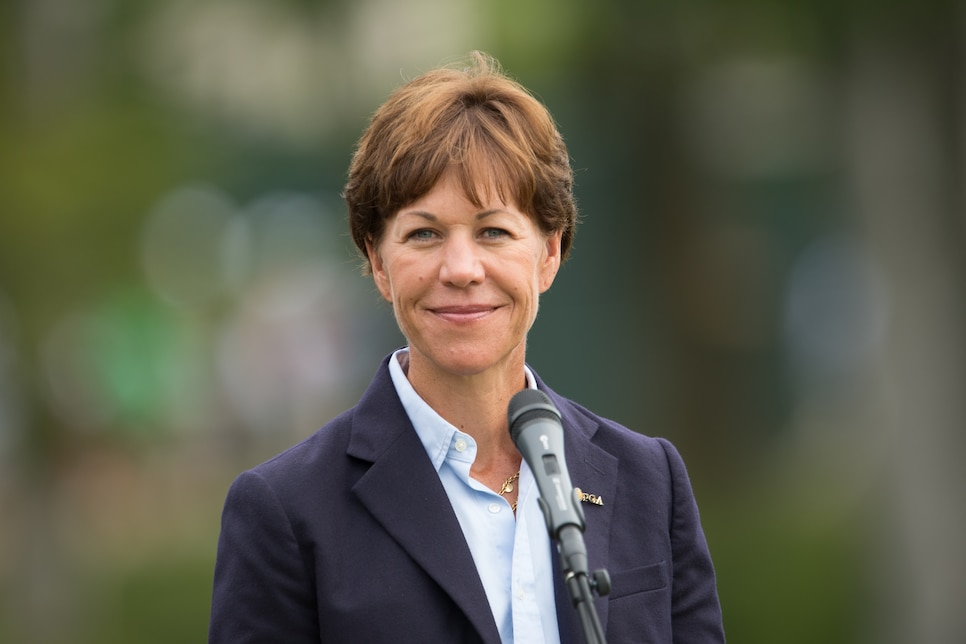 (Photo by Montana Pritchard/The PGA of America via Getty Images)
Suzy Whaley, 51, who was elected the first female president of the PGA of America over the weekend, joined the PGA in 2001 as a means to finding more competitive playing opportunities. One of them was the Connecticut PGA Championship she won in 2002, which earned her an exemption into the PGA Tour's Greater Hartford Open the following year. Meanwhile, Whaley began joining committees in the PGA's Connecticut Section, became a board member and vice president there, then became the PGA of America's secretary in 2014 and its vice president in 2016. Last week she was elected to a two-year term as president.
What is your reaction to becoming the first female president of the PGA of America?
For me it's never been about being male or female. I've always wanted to be recognized for my body of work as a PGA professional. But I don't underestimate the historic nature of it. Since 1979, when women became PGA of America members, could we see ourselves in the role? I'm not sure. I can't speak for the men, but there were women who came before me who opened doors that allowed me to try. For that I'm extremely grateful. And I'm honored to be a woman that's a PGA professional representing and having the trust and of our membership. But first and foremost I'm a PGA professional.
How well do you know Seth Waugh, the new PGA of America CEO, with whom you'll be working closely?
I've known Seth for a while. I had an opportunity to serve with him in a board capacity. He is a proven CEO [formerly with Deutsche Bank Americas]. His network in golf is extensive. He loves the game and is passionate about growing the game. He has a son pursuing professional golf, so he also understands the game from a parent's perspective, which I think is incredibly important. I'm excited to work with Seth and have an opportunity to learn from him.
Do you have any specific agenda items that you will attempt to address immediately?
Even when I was a national board member we had a long-term strategic plan. We're going to adopt some of that plan. I think our mission really will be to enhance our members' careers. And certainly to get more clubs in people's hands, and I'm passionate about that. That's what I do. I'm a coach and a teacher. I have that in my heart and my soul.
The game has encountered many difficulties in recent years, course closures and growing the game among them. Thoughts?
We need to make the funnel as large as possible. What's exciting is more and more people are trying the game for the first time. We had 2.4 million women trying golf for the first time last year. We have facilities like Topgolf offering people a golf experience. Our role now is, how do we lead and collaborate with all of those who are having that open funnel into the game, to get them with a PGA professional, to get them on the golf courses? It doesn't have to be 18 holes. It could be nine holes or going to the putting green with their daughter or son. That's what we hope to do.
Where does the potential move of the PGA of America's headquarters to Frisco, Texas, stand at this point?
We have had conversations certainly around that. We began a process about 18 months ago. We have two buildings in Palm Beach Gardens [Fla.], one we own and one we lease, and the lease is up. We have an RFP [request for proposal], and Texas is certainly one of the places looking at. But we haven't made any decisions yet.