Equipment
Q&A: Ben Sharpe, former CEO of TaylorMade, discusses his new role leading Toptracer and shares his view on golf's trajectory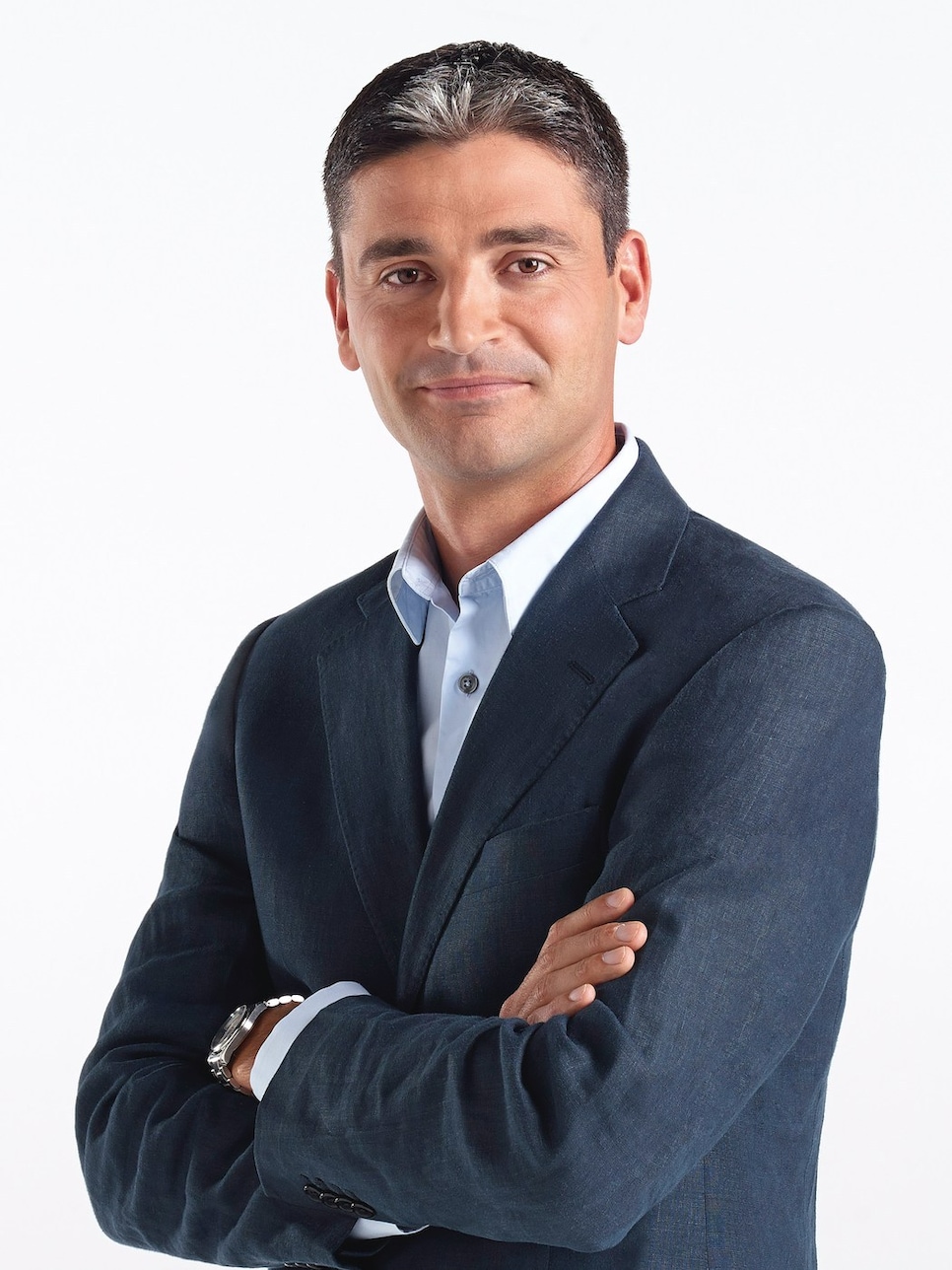 Even if you don't recognize the name Toptracer, you know what it is. We're all accustomed to the ball-flight path line that most professional golf events now use on telecasts—and that line is there thanks to Toptracer's technology. (The company was formerly known as Protracer until it was purchased and renamed by Topgolf in 2016.)
The company's technology can be found beyond just pro tournaments: Toptracer ranges have turned existing ranges into high-tech, ramified experiences. Just over a month ago, Ben Sharpe, former CEO of TaylorMade, became president of Toptracer. He spoke with our Keely Levins about his new position, and given his previous experience on more traditional sides of the business, how he evaluates the state of golf in his new role.
What drew you to Toptracer?
"I've been a great admirer of Topgolf for a long time. In speaking with people, the energy and the mind-set of wanting to get better and find ways to engage people in an exciting way, that's a cool thing to be around. You can't not be impressed by that. And then the business, dealing with golf courses, facilities; we know there have been some stories in the past that golf should be concerned, but this should be the largest vehicle to help grow the game."
How is this experience different from your time as CEO of TaylorMade?
At TaylorMade I'm proud of what we did there and pushed the boundaries in terms of what's possible with the products we put out. This experience is similar, in that the group I'm with now, we're pushing boundaries to help people have more fun and to bring a wider audience into what we do. The difference is that the potential we have here, the opportunity, we don't think we realize how big this thing could be. Our product could be everywhere. At TaylorMade there's a finite number of products you could sell in a year, and you're dependent on the market. What we can really do here is make new markets, and we've already installed our product into all the continents in the world and it's growing fast. The whole gameification of the sport and the digital community is where everybody's at now. To be able to provide ways in which we can give relevant and exciting content as well as playing the game and helping them get better, having that element of fun front and center in everything we do, that's the exciting thing here.
That seems like the central idea of what you're trying to do: make golf fun. Fun isn't necessarily the first word golf has always had associated with it.
It's a perception we're looking to break down. If you look at the traditional range experience, there's a pretty narrow demographic that goes there. They're more avid golfers. They're singular in their pursuit. But in terms of what we can bring with our functionality and our games, we can make it into a new, inclusive, leisure pursuit. We can completely transform the range experience, make it fun and inclusive in a way that'll attract more people to it. There are perceptions out there that we can break down, but we're confident that we can do that.
Do you see Toptracer on TV becoming as common, as, say, the first-down marker in football?
I think so. I think if you don't see the line and information on the screen when you're watching TV, you feel short changed now. I think it's part of it. It really enhances the viewer's experience. The great thing about that for us is that people see it for the professionals, and then they can go and see how they swing and how it compares.
In the industry, conversations are always going on about how to grow the game. What's wrong with golf that's inhibiting its growth? How do you make it right?
One of the biggest challenges for all of us is time. We all have less time than we used to have. The amount of time it takes to play is a big barrier. We feel we've fixed part of that, at our range it's on your time, you can get a 20-minute fix or a two-hour fix. You can do it at nighttime or daytime. There's a lot more flexibility. In terms of engaging people when they play the 18-hole version, we just need to speed things up a little bit.
Golf is still a widely played sport around the world. More so than many sports out there so that's a positive. Has it dwindled a little bit? Yes of course. But take Topgolf as an example: Using the sport in a different way and having it fun. You can see just by how Topgolf has grown and the number of The number of people we're attracting to the sport—that has to be a reason to be very positive. We just need to embrace that and see that as another way to enter people into the sport. The game can only benefit from that.