News
PXG-TaylorMade: TaylorMade wins Round 1 in patent infringement case, but PXG broadens strategy by suing retailers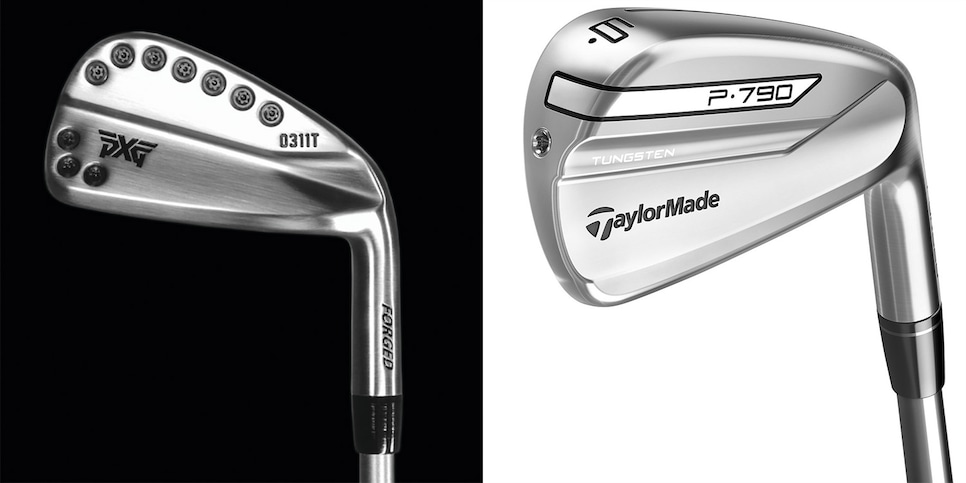 PXG founder Bob Parsons' efforts to stop the sales of TaylorMade's new P790 irons before they even started were put on hold Friday in U.S. District Court in Arizona.
Tuchi did not cite any specifics in denying PXG's request for the TRO, and TaylorMade's formal argument opposing the TRO, which includes 10 separate attachments, remains sealed to protect confidential proprietary information. Still, TaylorMade's reaction late Friday, the first day the P790 irons were available at retail, was one of vindication.
"While TaylorMade respects the intellectual property rights of others, we will always defend ourselves vigorously when someone falsely accuses us of infringement," read a statement from a company spokesperson. "Our victory in court today re-affirms our confidence in our products and technologies, and reinforces the excitement and momentum we are experiencing with our P790 irons to date."
PXG officials declined to comment on Friday's ruling. In court documents, PXG contends that the P790 irons' hollow, foam-filled construction and tungsten weighting violate its patents associated with its 0311 irons.
Generally, the standard for granting a TRO is a belief by the judge that the plaintiff—PXG in this case—is likely to win at trial, that it would be harmed without immediate action and that there is no other available remedy under the law.
While Friday's decision may have been a setback for PXG, it seems to be only part of the company's strategy in pursuing patent infringement against the P790 irons. Lawyers for PXG filed additional complaints on Thursday and Friday against the four largest golf retailers in the U.S. for patent infringement violations tied to their sales of P790 irons. Worldwide Golf, the parent company of golf retail brands Edwin Watts and Roger Dunn among others, was named in a suit filed by PXG in U.S. District Court in California on Thursday. On Friday, PXG filed suits against PGA Tour Superstore, Golf Galaxy and Dick's Sporting Goods in U.S. District Court in Illinois.
According to Allan Sternstein, professor of intellectual property and director of the IP and Entrepreneurship Clinic at the University of Arizona, "Those that infringe a patent are anyone who makes (manufacturers), uses (consumers), sells or offers to sell (retail outlets, golf shops, etc.) a product that falls within the scope of one or more claims of the patent. Accordingly, suing a retailer for patent infringement is totally appropriate under the law."
"I don't understand it," he told Golf Digest late Friday. "This shocks us. I think he's doing a disservice to the industry. I just don't get it."
Going forward, though, the opposition to PXG is not going to rest primarily with the retailers, but with TaylorMade. The next round, a hearing on PXG's request for a preliminary injunction against the P790 irons, is scheduled for November 14.