New putters
PXG's Battle Ready II putters: What you need to know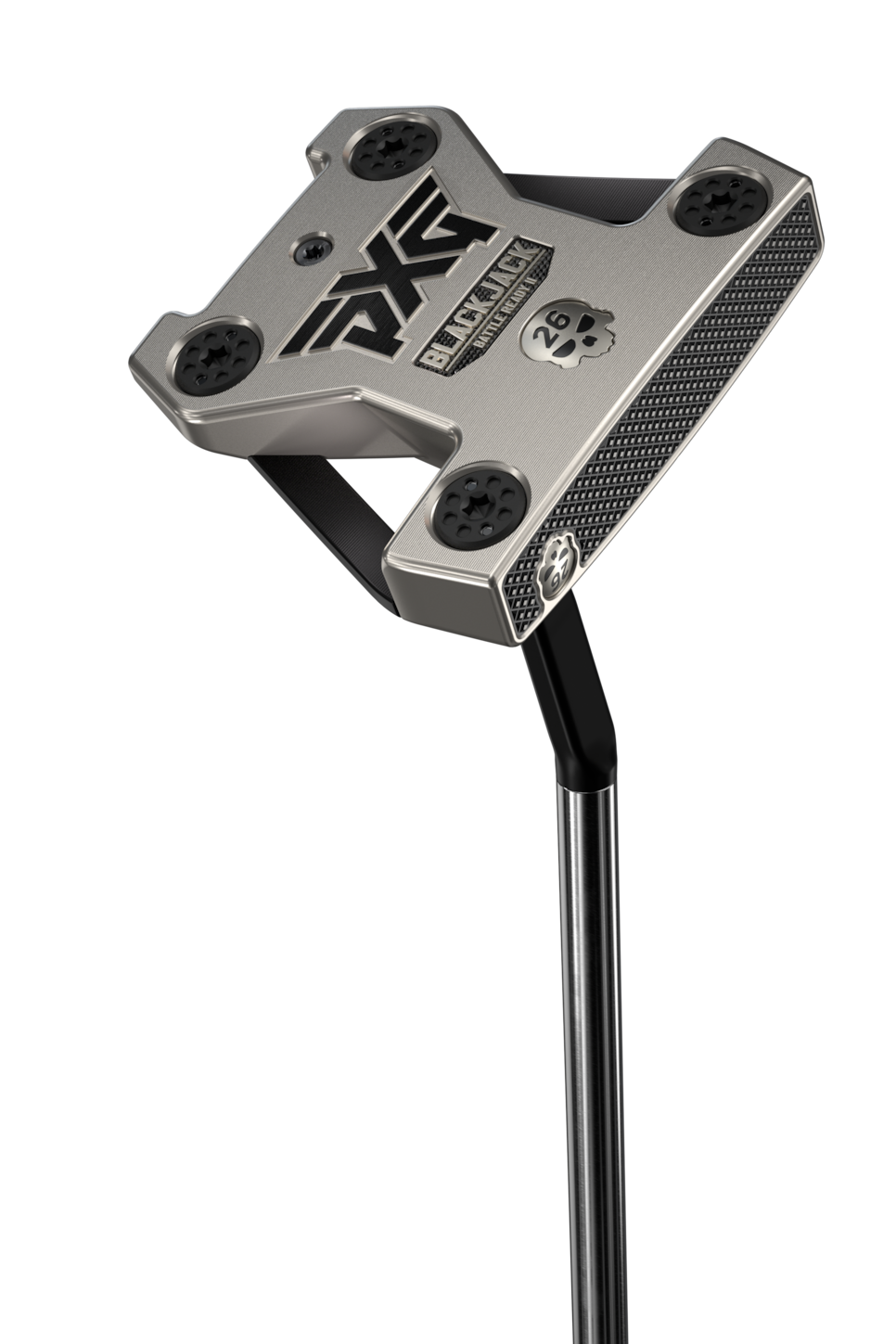 WHAT YOU NEED TO KNOW: PXG's Battle Ready II putters are not a mere freshening of an existing putter line, but rather a significant upgrade while maintaining many of the core tech benefits of the original. Specifically, the company, inspired by its hollow-body 0311 irons, has developed a new nine-model series using a hollow-construction that allows significant weight to be repositioned to boost the forgiveness factor, while providing the ability to create a super-thin (.055 inches) face that helps deliver an optimal roll.
PRICE/AVAILABILITY: $389 per putter. $10 upcharge to upgrade to a PXG grip option.
Since their inception, PXG's 0311 irons have relied on a hollow-body construction filled with polymer. The idea being not only to produce a sweet feel, but doing so allowed PXG to create some of the thinnest iron faces in golf. The company has now taken that idea to its Battle Ready II putter line.
Traditional solid body putters have unwanted mass near the center of gravity, which limits the moment of inertia. By employing a thin-walled hollow body, PXG was able to reposition mass to the putter's extreme perimeter, resulting in a 10-percent increase in MOI compared to the same model in the original line.
Moving weight to the perimeter to boost MOI is great, but PXG takes the weight savings a step further than just a hollow-body filled with polymer. The lightweight material also bonds to the face to dampen the sound, reducing harsh vibrations at impact. The structural support provided by the material allowed PXG to deliver the thinnest putter face in golf at .055 of an inch, allowing for even more forgiveness through additional weight savings..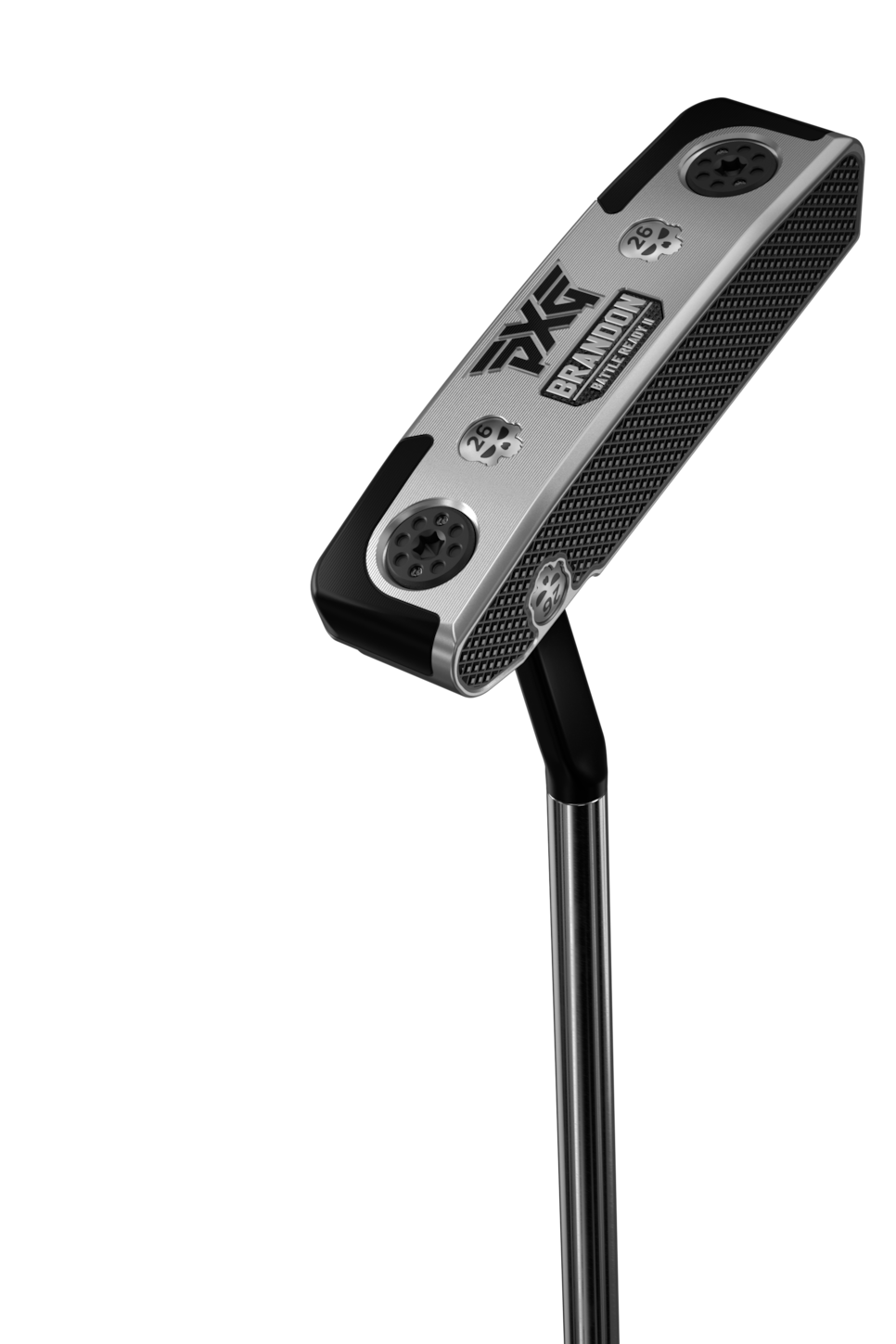 Battle Ready II putters (five blades and four mallets) come in four hosel configurations—plumber's neck, double bend, heel-shafted, and armlock. Select models also offer a center shafted option. The commitment to custom-fitting does not end with the hosels, however. The sole weights make it easy to match the swingweight with the player's preference to add a more personal touch. The heads feature sole weights that can be distributed unevenly to change how easily a particular head might want to rotate closed or open on the stroke. Players who typically pull putts may benefit from adding heavier weights to the toe side of the putter, making it more difficult to close the face at impact. Players who typically push putts may benefit from adding heavier weights to the heel side of the putter, making it easier to close the face.
All of the putters feature the Battle Ready line's hallmark face pattern where rows of pyramids vary in density so off-center hits and center hits produce a similar transfer of energy.
"We're seeing a significant reduction of spin and skid along with distance consistency on off-center hits," said Brad Schweigert chief product officer for PXG. "It's just a more efficient way to design a putter."
Additional customization is available with PXG's new collection of putter grips that accommodate a wide range of putting preferences and styles. The new grips feature a polyurethane wrap around an injection-molded lightweight EVA foam core. The polyurethane wrap has an "X" pattern that improves texture and feel. The new PXG Pistol Series, which includes three options, varies the shape and profile while keeping a similar overall weight and size. The PXG Straight Series offers four styles with a consistent shape but varying overall weight and size.
Find the ideal clubs for your game with our quick test below: