Equipment
PXG 0317 T irons: What you need to know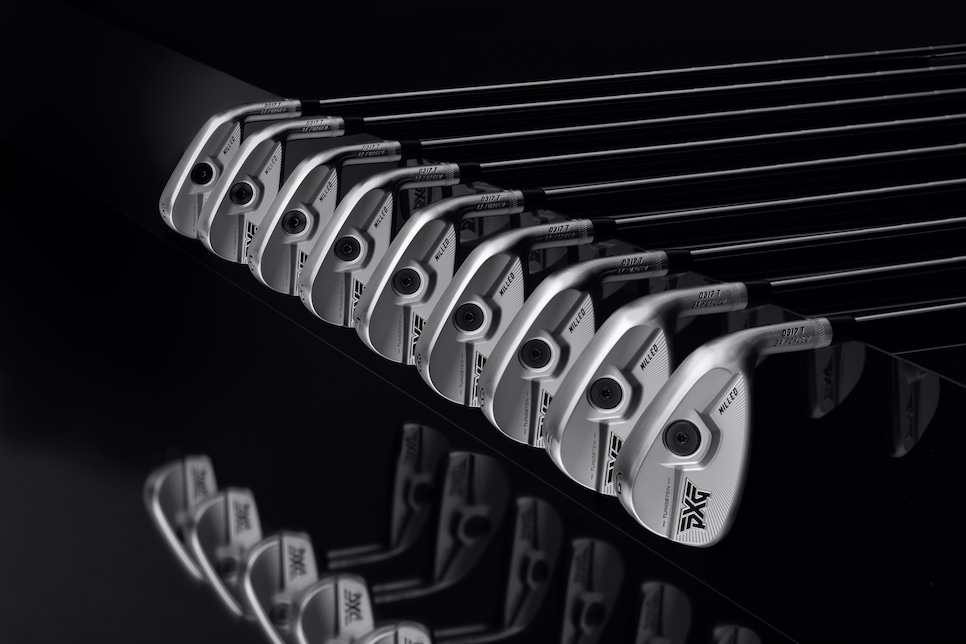 What you need to know: Better players have different demands than the rest of us when it comes to irons. Although no one wants to hit it short, they'll sacrifice a couple yards for better distance control and a tighter dispersion. And while most everyday players benefit from less spin to reduce wayward shots, those more skilled want additional spin in order to be able to maneuver the ball because, well, they can.
It is with that player in mind that PXG introduces its latest iron—the 0317 T. A sharp-looking iron that undergoes a robotic polishing process to ensure consistent geometries and a flawless finish on every club, the irons feature a hollow body with a new S COR polymer (the S stands for stability) inside the head.
1. It's what's inside that counts: Unlike the polymers used in the company's other irons, which are used to promote face flex, this polymer behaves differently in that it stabilizes the face and doesn't flex a lot while providing a desirable feel.
"We've learned a lot about polymers over the years," said Brad Schweigert, PXG's chief product officer. "Certain polymers help the face flex more and that increases launch and decreases spin. For this iron we needed the opposite of that."
2. Forging ahead: Also different is that these 8620 carbon-steel heads are forged only using three hits instead of the five hits employed on other PXG irons. While perhaps counterintuitive, Schweigert explains the rationale.
"With irons with a deep internal cavity, you need the extra hits," he said. "This iron doesn't have that deep cavity so you get the same grain structure in three hits that you get in five on the other irons." The external body is then CNC milled to ensure every surface, curve, and angle is produced to exact, repeatable specifications.
The HT 1770 maraging steel face is slightly thicker than other PXG irons but is still plenty thin enough to get weight out of the middle while minimizing face deflection. "Basically we get the benefit of a hollow body in terms of MOI and forgiveness but it behaves like a single-piece forging," said Schweigert.
3. Worth the weight: A new, 15-gram internal tungsten weight is located in the toe area. As tungsten is more than twice the density of steel, the weight enables PXG not only to boost the forgiveness factor, but also optimize the center-of-gravity so it stays in line with face center—an important trait for those who find the center of the face often.
The irons also incorporate PXG's hallmark Precision Weighting Technology to fine-tune performance further. The large tungsten weight on the back of the clubhead is used to optimize the swing weight/head weight target. This adjustable weight is located on the CG so that changes in the head mass can be easily achieved without shifting the CG and affecting club performance.