Short Game
Case Study: The Paige Mackenzie Project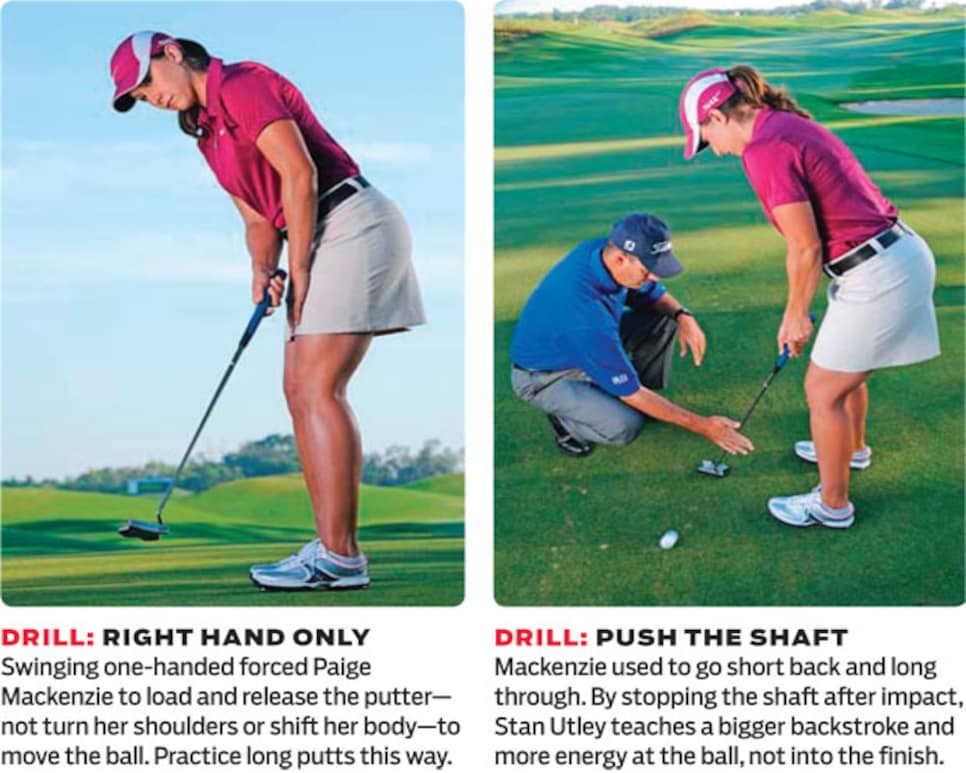 Paige Mackenzie's first two years on the LPGA Tour (2007-'08) were a serious reality check. "I realized that no matter how good you hit it, you're never going to score low if you don't make putts," says Mackenzie, who during the '08 season missed lots of greens (102nd on tour) and putts per green hit in regulation (T-119th). Halfway through '08, she started working with Stan Utley. We've been tracking their progress since.
Mackenzie used to putt with a wide stance, swinging the putter straight back and through with a pronounced shoulder turn -- fundamentals she learned from a childhood instructor. "Her technique made it difficult to be excellent," Utley says. "She's a great athlete, and she wasn't taking advantage of her instincts and feel."
Utley retooled Mackenzie's stroke, focusing on swinging the clubhead end with the arms and hands versus shifting the grip end back and forth with the shoulders. Mackenzie dramatically improved in '09, both in greens in regulation (19th) and putts per green hit in regulation (T-51st). At left are two of the drills she has worked on.