News
Putting guru Dave Stockton confident Jordan Spieth, Rory McIlroy will quickly overcome putting issues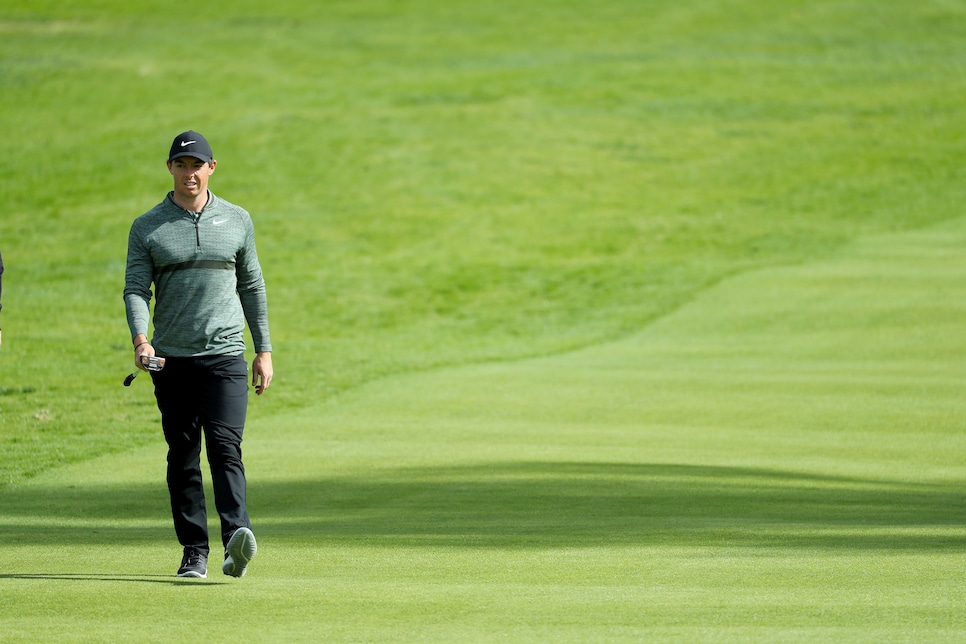 Warren Little/Getty Images
PACIFIC PALISADES, Calif. -- Jordan Spieth currently ranks 193rd in strokes gained/putting on the PGA Tour. Rory McIlroy took 38 putts during his second round at Pebble Beach's Monterey Peninsula Country Club last week, which included an official four-putt, not counting the stroke with the flat stick from just off the green.
Of course, it's only mid-February. Spieth has made just four starts, missing the cut in one of them, and McIlroy only one on the PGA Tour. He missed the cut, too, although he also had two strong showings on the European Tour to begin 2018.
It's easy enough to chalk up the poor performances to other factors—Spieth says he has been sick for much of the past month and McIlroy simply had a bad day on the Poa annua and let it get to him.
But what can we expect this week at Riviera and the Genesis Open—and more importantly beyond?
Former major champion and longtime putting guru Dave Stockton has his thoughts. When it comes to McIlroy, they're particularly insightful. Stockton used to work with the 28-year-old. "When he struggles, he gets mechanical," Stockton said.
Not that Stockton thinks McIlroy is getting that way now, though he did notice that McIlroy has been trying to release his right hand through the stroke. Under Stockton, McIlroy often focused on drills with his left hand doing that.
It was also while working with Stockton that McIlroy had his best years, winning two majors by eight strokes (2011 U.S. Open, 2012 PGA) and racking up a string of other impressive victories.
For McIlroy's part, on Monday he went to TaylorMade's headquarters in Carlsbad to work on a couple of things, specifically with the flat stick.
The result: He changed to a similar putter but one with more loft to help combat the poa annua greens.
"Results wise, last week at least wasn't what I wanted," McIlroy said. "But I still saw a lot of good stuff in there, which gives me confidence going into this week to think that I can do well."
Stockton actually thinks McIlroy could do better than that. He thinks he's on the verge of something big again.
"It's just a matter of him getting comfortable," Stockton said of McIlroy, who two years ago was in contention on Sunday at Riviera until a final-round 75. "His driving and ball-striking is just so good. He really needs to have just one good tournament to get him started."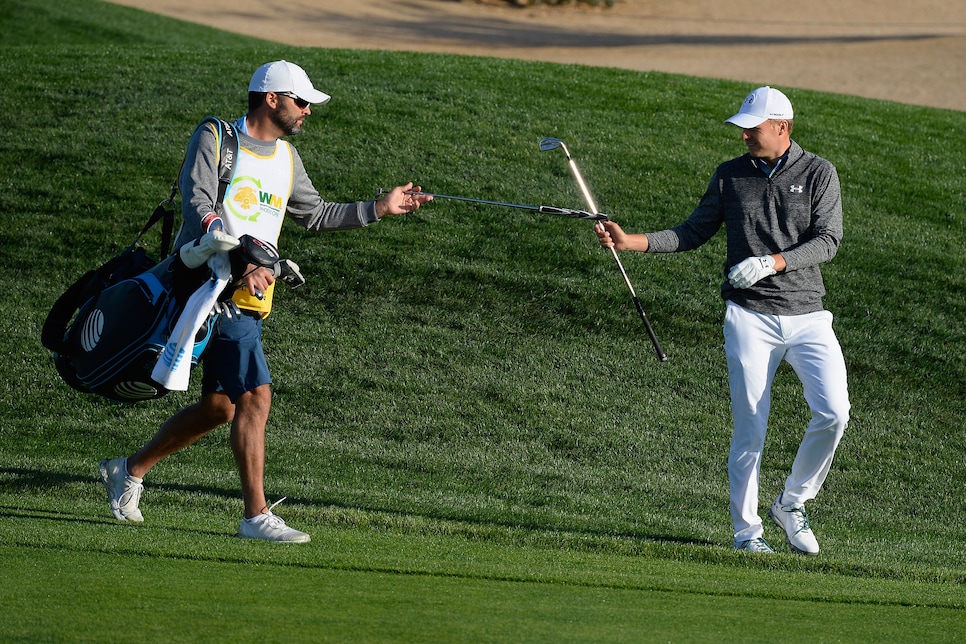 Robert Laberge/Getty Images
As for Spieth, being sick hasn't helped, limiting how much time he has been able to practice. Just observing Spieth from afar the few times he has this year, Stockton sees "zero" issues with his mechanics.
"People will make a big deal when he putts while looking at the hole," Stockton said. "When you throw a dart, you look at the board, not the dart."
But the biggest key to overcoming whatever small struggles each has had to this point has little to do with mechanics, Stockton said.
"Jordan and Rory both have the mental ability between the ears to mostly overcome whatever problems they're having," he said. "Tiger and Jack were the same way. They were smarter than us."
Time will tell for Spieth and McIlroy. They still have enough of it—for now. But it's worth observing in the days and weeks ahead. The year's first major is less than two months away.