Shoe News
Puma Golf joins the spikeless shoe wave with new Proadapt Alphacat
*All products featured on Golf Digest are independently selected by our editors. However, when you buy something through our retail links, we may earn an affiliate commission.*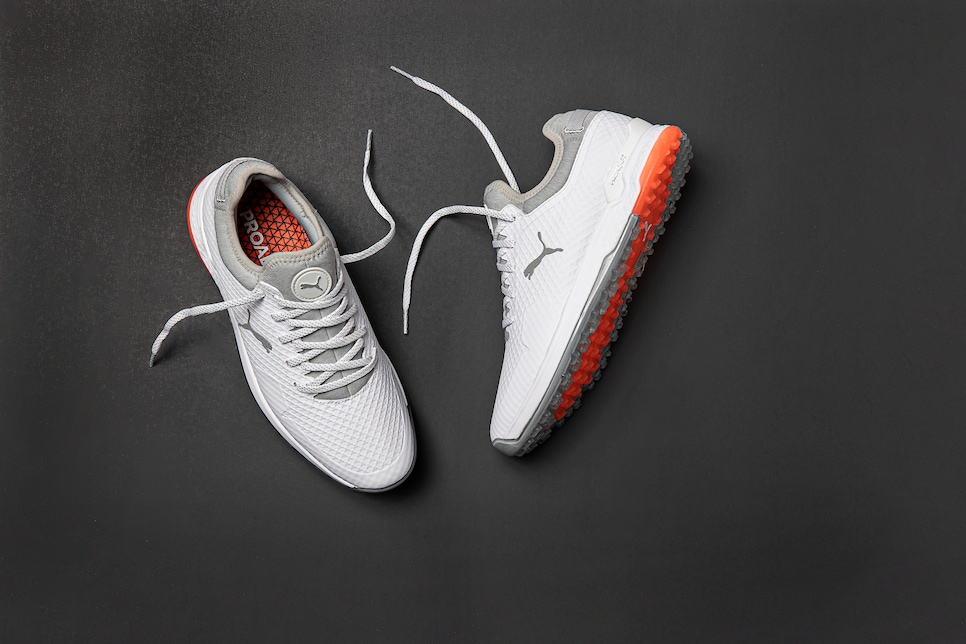 Puma's latest golf shoe, the Proadapt Alphacat, meshes comfort, style and performance—an innovative combination that aligns with the trajectory of recent golf-shoe trends. Brands are releasing spikeless shoe options left and right as consumers continue to prefer models that perform with the stability of traditional golf shoes, but look and feel like a casual sneaker. Rickie Fowler, a spiked-golf shoe hold out, will even mix these shoes into his tournament footwear throughout the season.
The Puma Proadapt Alphacat cushions the sole of the foot with the brand's Adapt Foam technology, while covering the top of the feet with a waterproof performance mesh. The outsole features two sections: an abrasion-resistant perimeter and a ground-gripping central unit. The shoe aims to give players confidence in their stance on the course, no matter the severity of the lie, with an added element of comfort.
Puma Golf also emphasizes the importance of a fashion-forward look with this shoe. The new spikeless line comes in a variety of colorways, and a women's version of the shoe will release in late March. Golfers can choose from a standard lace-up design or Puma's DISC configuration, which allows you to increase support with a quick twist of the dial at the top of the shoe. The Proadapt Alphacat retails for $160 and is available now.