Courses
Promontory Emerges From Bankruptcy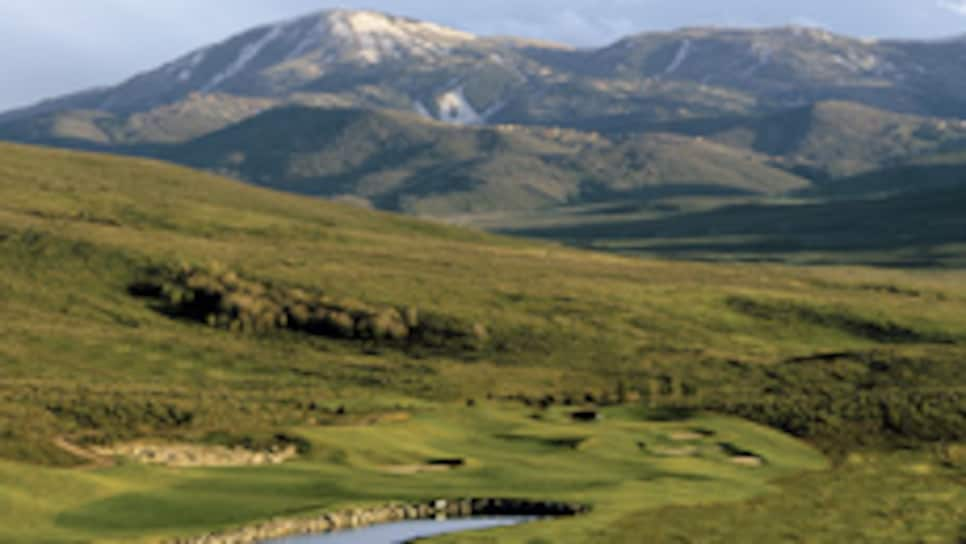 Utah's luxury ski-and-golf resort Promontory is no longer in bankruptcy protection. A U.S. bankruptcy judge approved a reorganization plan today that will let creditors take control, reports the Ogden Standard-Examiner.
Promontory has two well-liked golf courses, one (pictured) designed by Pete Dye and the other by Jack Nicklaus. Homes have been built on about half of the club's 750 lots.
Credit Suisse, which says the resort's developer defaulted on $275 million in loans at the end of 2007, is acting as agent for the creditors. The Swiss bank had extended big loans to a number of high-end resorts, including the Yellowstone Club in Montana, Lake Las Vegas and Idaho's Tamarack Resort, which shut its doors last week. Here's a link to a good article from Bloomberg.com about these controversial loans.
At Promontory,  owners seemed understandably pleased with the latest turn of events. "It's back to business as usual," Thomas J. Beckett, a lawyer for unsecured creditors including Promontory's homeowners, told the Standard-Examiner. "It's a huge victory."