News
Priority No. 1 for Phil Mickelson
Tour pros have long struggled with balancing family and career, but Lefty's latest decision on the U.S. Open is consistent with previous choices he's made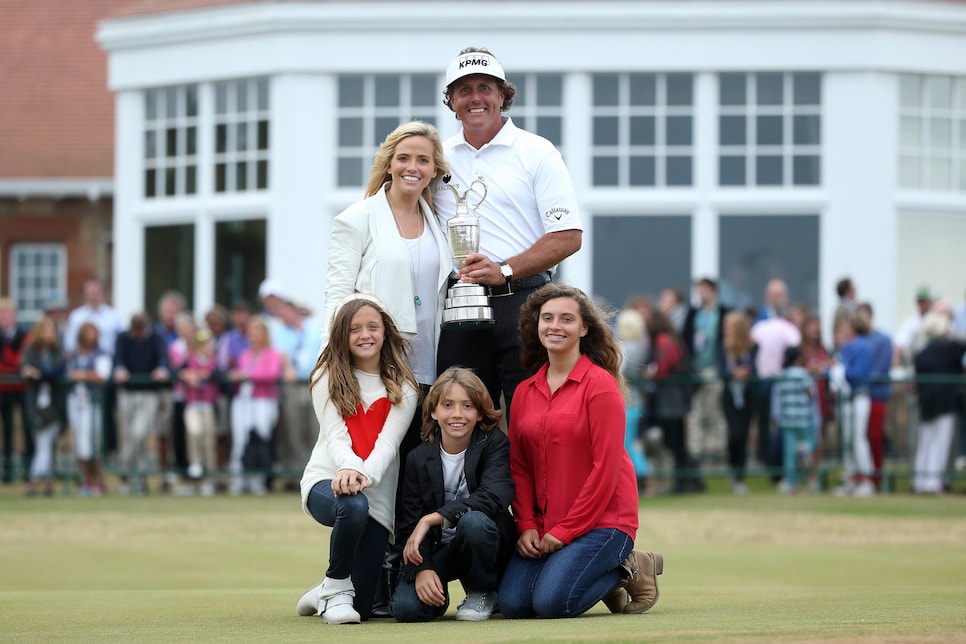 Last week when Roberto De Vicenzo died at 94, our website revisited a story about a 2006 visit I made to Buenos Aires to see the great Argentine. Although the Roberto I met carried himself with a beautiful equanimity, he revealed that throughout his career he had carried an ever-present inner tension. The same man who chased the perfect swing with such intensity that the face of an old 7–iron (the club he called "my professor") became concave enough to cradle a ball, also resisted spending extended periods in the United States. Of course, he knew that only steady exposure to the competition and the arenas in the U.S. would make him the best golfer possible and afford him the most significant historical mark. But it also meant missing the profound peace he found among family and friends in his native culture.
I'm no student of poetry, but De Vicenzo's narrative gave me a chance to quote the opening lines of the W.B. Yeats poem "The Choice" to capture the dilemma that particularly confronts the gifted: "The intellect of man is forced to choose/Perfection of the life, or of the work."
In De Vicenzo's era, it was almost a given that American professional golfers chose the work. It was partly due to how career progress took on preeminence in post-World War II America, and also the nature of golf. The game's imperfectability, solitary nature and moments of intoxicating joy make it particularly susceptible to obsession. For the professional golfer, the requirements of extensive travel and the devotion required to stay competitive against the other gifted obsessives further the vicious cycle. As Ben Hogan, the paragon of "the work" provided a mantra: "Every day I missed practicing takes me one day longer to be good."
But last week, Phil Mickelson, a champion since childhood and the winner of 42 PGA Tour events including five major championships, informed the world that he had chosen the life. Specifically, that on Thursday of the U.S. Open in Wisconsin, he plans to attend his daughter's high school graduation in California, where she will give the valedictorian speech, and thus will not play in the championship.
At first there was shock. Everyone knows that the U.S. Open is the missing piece in Mickelson's career mosaic—the culmination of the career Grand Slam, redemption for his record six runner-ups. Besides, the clock is ticking. He turns 47 during Friday's scheduled second round at Erin Hills.
Cynics might say the decision was easier for Phil than it would have been when he was 36 or 26. He hasn't won since 2013 (the year of his last second place at the U.S. Open, which was followed a month later by his surprise win at the Open Championship), and simply doesn't believe he's playing well enough.
But remember, Phil was 29 when he said before starting the fourth round of the 1999 U.S. Open in contention that if his beeper went off during the round to signify that his wife, Amy, was about to give birth to their first child, he would withdraw and immediately leave Pinehurst for California. His announcement last week retroactively bolsters the credibility of that claim.
Wherever you stand on Mickelson, his decision illustrates the constant tradeoff between the professional game and family. Put energies into one basket, there is less to put into the other. As Jay Haas once described the conflict: "When I'm on the tour, I want to be home. When I'm home, I want to be on the tour."
Some negotiate it better than others. Johnny Miller couldn't reconcile his spectacular prime in the mid-1970s with his sense of duty to his wife and their first four children at home. Bruce Lietzke, whose stealth talent is legend among his peers, by his early 40s was choosing to coach his son's Little League games over playing the tour. On the other hand, Lee Trevino candidly admits that he wouldn't have been as good a player if he had been a more present father with his elder children.
Up to the current era, with perhaps one noteworthy exception, most of the greatest professional golfers, almost by definition, chose near or total obsession. This group would include Hogan, Snead, Player, Watson, Ballesteros, Norman, Singh, and Woods. Among the less obsessed, and as a group slightly less great, would be Nelson, Casper, Miller and Mickelson. It's easy to understand how it became common to believe that choosing the work over the life is the price of greatness.

But in the current era of already great or potentially great players—McIlroy, Spieth, Day, DJ—it seems the foot isn't quite as heavy on the pedal.
The biggest reason might be Woods. At the same time his accomplishments remain an inspiration, he's also a cautionary tale. The lonely, "winning takes care of everything" approach that may or may not have been integral to his astonishing success has been quietly but firmly questioned. Woods' ordeal the Monday before the Memorial spoke volumes that could be left unsaid.
There are other factors. Practically, it's much easier today for a moderately successful young tour pro to get rich quick. The human response by at least some of those so fortunate is understandably "Why grind?"
There is also the cultural climate. Millennials, who have seen plenty of grinding by their parents as well as the fallout from the Great Recession collectively, clearly value the life over the work. More than previous generations, they aspire to live in the moment, enjoy adventures and value friends. The PGA Tour manifestation is #SB2K17.
And so, in the different examples set by Woods and Mickelson, my sense is that more young players would now follow the approach of Lefty than even a pre-scandal Tiger. Rickie Fowler surely spoke for many of his peer group when he said, "I think the decision shows what kind of person Phil is, that he understands that there are more bigger things in life than golf. Yeah, it's a major, and yeah, he wants a U.S. Open. But he's obviously making family his priority."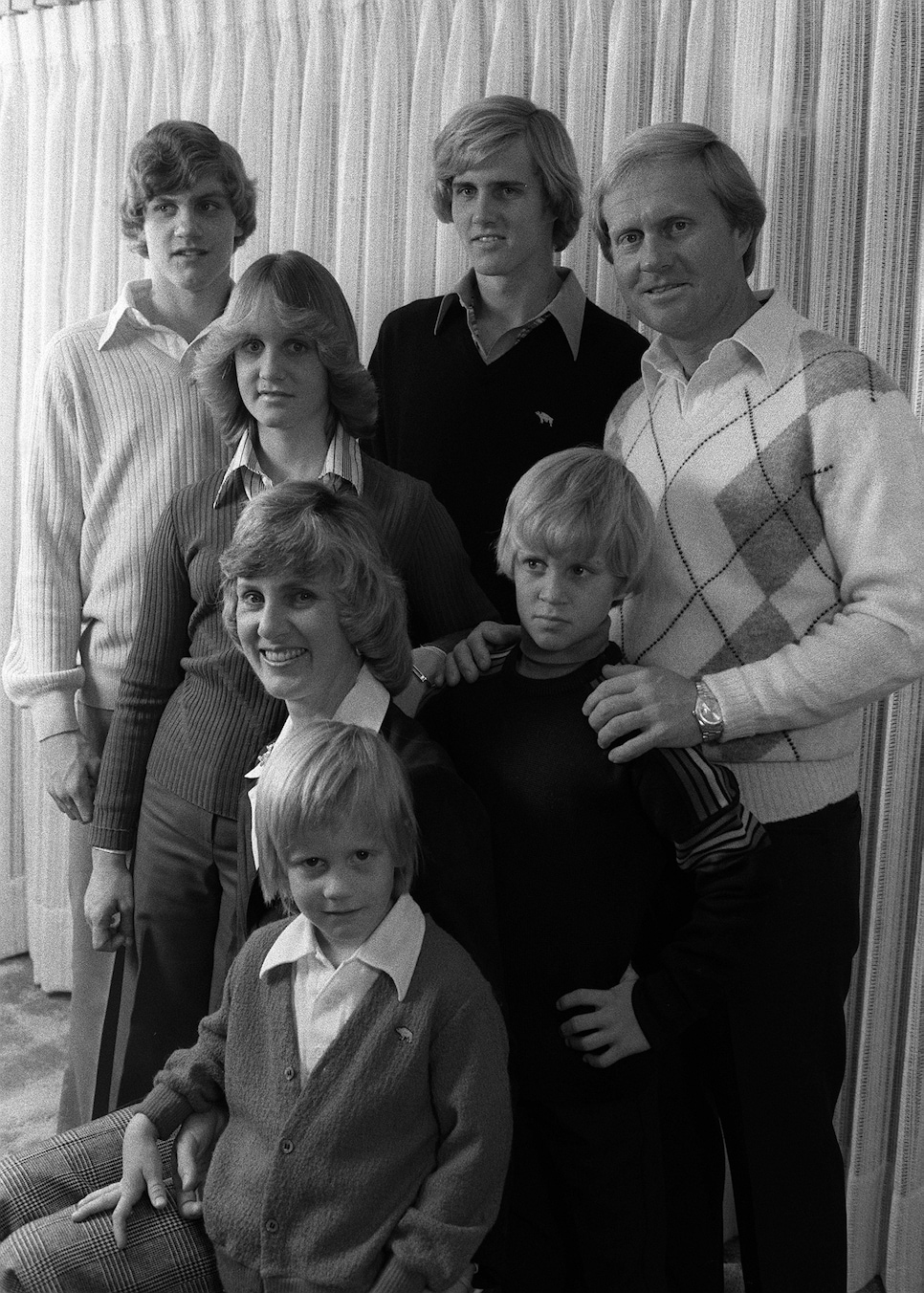 All this becomes another way of validating the aforementioned noteworthy exception—Jack Nicklaus—as the greatest champion of all. Yes, he won 18 majors and was top three 46 times. But at 77, he also remains a best friend to his five children, who have given him 22 grandchildren. Of course, he always credits his wife, Barbara, for shouldering the biggest "life" load. And no, he never missed a major between 1962 and 1998. But overall, Nicklaus' life, like his work, has been a triumph of his favorite word: management.
I find that what Nicklaus said to Golf Digest in 2010 remains instructive. After reflecting, not boastfully, that he accomplished in golf about two-thirds of what he could have, he went on to explain:
"Every player's got to find his balance between ambition and sanity. Now, were major championships my focus? Yes. Where they my sole focus in life? No— my family was always before that. Could I have worked harder and won more majors? Probably. Could I have driven myself crazy doing it? Absolutely."
For all we know, Mickelson has at times driven himself crazy. But never enough that he seemed to be short-circuiting his life away from the course.
Like De Vicenzo, Mickelson has made a choice. If he does miss Erin Hills, it won't be with regret.