News
Presidents Cup odds: U.S. opens up as a huge favorite at Liberty National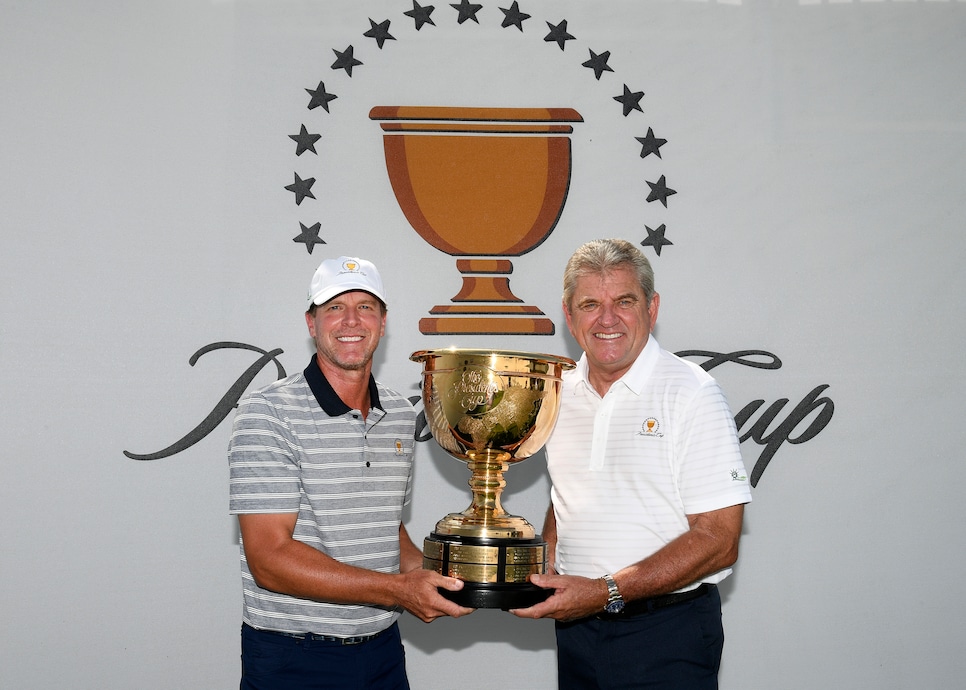 On paper, this should be a lopsided match-up. The players on Team USA boast an average world ranking of 15.6, less than half of their International counterparts (31.9). And as a result, there's a lopsided betting line.
Westgate Las Vegas Superbook has installed the U.S. as a -400 favorite to lift the Presidents Cup trophy, meaning you'd have to wager $400 to win $100. On the flip side, the Internationals are listed at +300, meaning a winning wager of $100 would win you a $300 profit.
There's also a bet on how the points total will turn out (As defending champs, the Americans just have to tie to retain the trophy so this is a different bet). Those odds are basically the same with the U.S. a 1-to-3 favorite and the Internationals a 3-to-1 underdog. You can also get 12-to-1 odds on their being a tie, something that's happened once (2003) in 11 previous Presidents Cups.
The U.S. has only lost this event once (1998), but it narrowly won the last meeting, a one-point victory in South Korea two years ago. The event shifts back to the U.S. later this month when it goes to Liberty National for the first time.
One one hand, if you think the Internationals have closed the gap, then those 3-to-1 odds might seem appealing. On the other, the U.S. is undefeated as the home team.