News
Presidents Cup bubble boys say they're not thinking about making the team, but they sure seem like they're thinking about it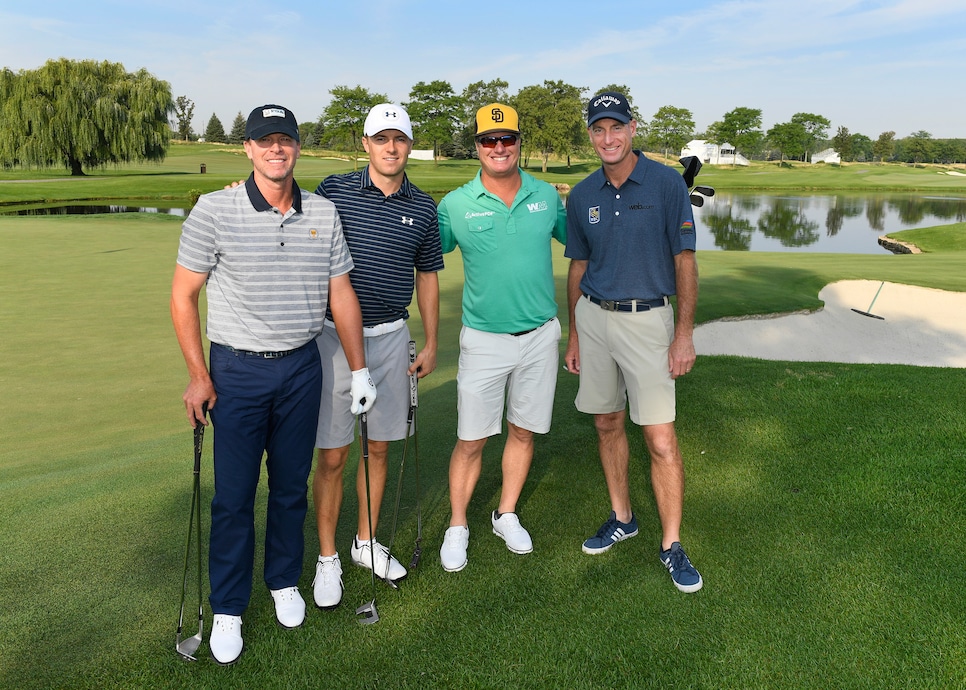 OLD WESTBURY, N.Y. — The Presidents Cup has the unfortunate reputation of being the "little brother" to the Ryder Cup, and with good reason. History, and results, are clearly on the Ryder Cup's side. With the U.S. lop-sided 9-1-1 edge over the International side, it's difficult to discern what happened in any single Presidents Cup since the competition began in 1994.
But representing your country still means something, especially to a few guys who haven't in either competition. Two potential first-timers include Charley Hoffman and Kevin Chappell, sitting at 10th and 11th in the U.S. team standings, respectively, with two weeks left in the qualifying process and the top 10 making the squad. Playing for American captain Steve Stricker at Liberty National in late September is certainly on their minds this week at The Northern Trust, but they both know what's the easiest way to get on the team.
"Obviously, it's crept into my mind the last few weeks," Hoffman said. "It would be an honor and a privilege to play [on the Presidents Cup team], but good golf is what gets you on the team."
Good golf is something Hoffman is very familiar with this season. The four-time PGA Tour winner has four top-three finishes in 2017, and has made close to $4 million despite not winning. More solid play during the first two legs of the FedEx Cup Playoffs should be all he needs to solidify his spot.
"That's far more important these next two weeks," said Hoffman of keeping his momentum from the summer. "Thinking about making the team is not going to get me anywhere."
Chappell has had a fine 2016-'17 campaign himself, having earned his first career victory at the Valero Texas Open and registering four top-10s on the year. He's expressed his desire to Stricker about making the team, but echoed Hoffman's sentiments.
"Fortunately, in golf, 99 percent of the time we play it's about ourselves," Chappell said. "The best thing I can do is go play the best golf I can."
Even Patrick Reed, who seemingly lives to don the red, white and blue in team events, won't be thinking about it when defending his Northern Trust title at Glen Oaks.
"If you're out there trying to think about where you need to be for Presidents Cup and those kinds of things, you're taking away from what you're trying to do and that's win the golf tournament," said Reed, No. 9 on the points list after his runner-up showing at the PGA Championship. "If you go out and win, that all takes care of itself."