FIRE PIT COLLECTIVE
A Canadian club pro is headed to the Presidents Cup with a new lease on life
Editor's Note: This article first appeared in Fire Pit Collective, a Golf Digest content partner.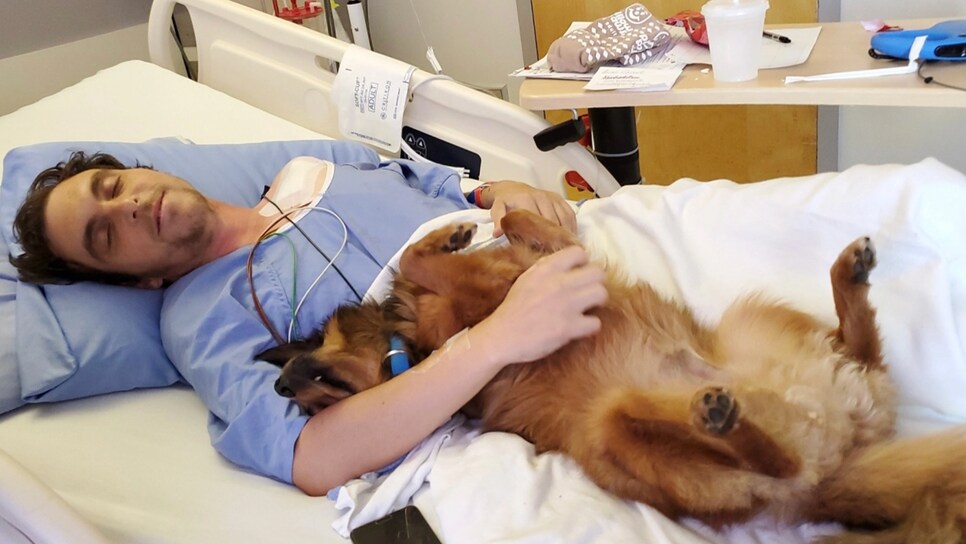 The direct message started, "I had a heart transplant six months ago…" It was in response to a tweet I had put out the other day. A follower of mine was looking to give away two tickets he couldn't use to the President's Cup at Quail Hollow in Charlotte, and he had tasked me with getting them in the hands of a worthy recipient. "I'll drive from Canada and sleep in my car if I have to," the message ended. How do you say no to that?
There was only one problem: I had already given the tickets away.
I don't remember the first time someone sent me tickets to give away, but it happens regularly now. We at the Fire Pit Collective try our best to forward them to someone who otherwise wouldn't be able to go. It has become one of the many rewarding things of the job. I'm lucky enough to be the middleman.
Vince Trama is exactly the kind of person for whom free tickets are meant.
Trama was born in Toronto. His parents, Joan and Vincenzo, knew he had a heart issue before he was even born. Trama was born with Tetralogy of Fallot, a rare condition caused by four heart defects. An ultrasound had revealed a hole in his heart. At just six months, he underwent a 10-hour surgery, and after a one-month hospital stay, he went home healthy.
Trama would live a healthy childhood, participating in all of the sports and activities that kids play, but at 16, he started having heart palpitations. That's when he went in for the second heart surgery of his young life. A visit to the doctor ended with the discovery that his pulmonary valve wasn't functioning correctly; it needed to be replaced. After surgery and a three-week hospital stay, he was healthy again.
Seven years later, Joan Trama lost her third battle with cancer and died at age 63. Vince, 23, had endured two life-threatening heart surgeries and had lost his mother, yet his biggest health challenge lay ahead.
He looked to make a living in hockey or golf before deciding on golf. Two years ago he passed his playing-ability test and became a Class A member of the PGA of Canada. He was hired at York Down Golf and Country Club before heading west and landing at Osoyoos Golf Club, a 36-hole facility in Osoyoos, British Columbia, about four hours west of Vancouver. He worked at a great club, and his career was on the rise. Life was good. Then …
In July 2021, Trama teamed with Doug Robb, the general manager at Osoyoos, for the Pro-Assistant, which was played at Talking Rock Golf Club. Leading up to the event, Robb noticed that Trama didn't look well, and he considered withdrawing. But Trama hadn't competed in a long time, and Robb knew "he was so keen on going." During the first round, Trama felt so poorly and found it so difficult to stand that he sat in the cart until it was his turn to play. Nevertheless, he fired an even-par 36 on the front nine. On the back, he became so exhausted that he considered heading to the hospital. Despite vomiting multiple times that night, he dragged himself to the first tee the following day, and he and Robb completed the second round. They finished 11th. Trama didn't know it, but he was dying. He had just played 36 holes with heart failure.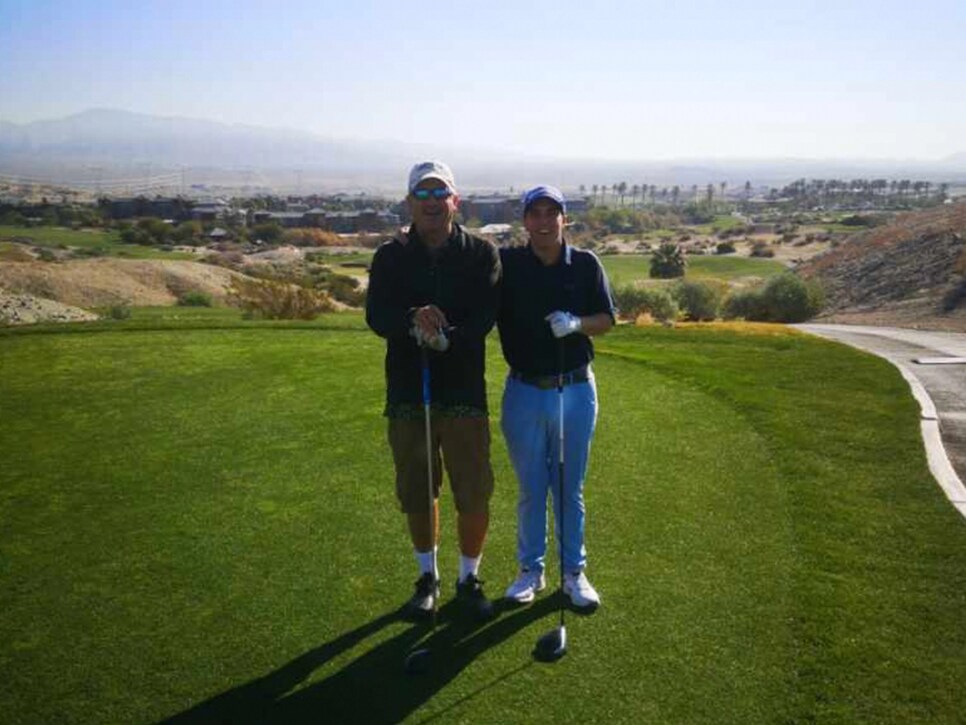 As soon as Robb dropped him off at home at the end of the four-hour ride back to Osoyoos, Trama jumped into his car and drove directly to the hospital. Pneumonia, the doctors at the small community hospital told him. They gave him antibiotics, and Trama was back at work a few days later. But he was feeling even worse a few weeks later, so he drove more than four hours to Vancouver; he was admitted into St. Paul's Hospital that night. He would spend almost the next year of his life in a hospital.
At St. Paul's, he got visits from his sister, Maria, a nurse in Toronto, and his father, who moved into a hotel for two weeks, bringing along Vince's beloved Sheltie Collie, Woodsy, named after Tiger. Woodsy would climb into bed with Vince and snuggle.
Maria and Vincenzo worked to get Vince to Toronto General, the leading transplant hospital in Canada. He went through a series of tests to evaluate the function of his other organs and to determine his overall health. While he waited, he had a defibrillator implanted in his heart. Vince was transferred on Sept. 1, 2021, and two months later, he was added to the heart transplant list. He was 32.
He moved into his childhood home with his dad and sister (and Woodsy, of course), and the wait began. It was a long one. He had weekly checkups with his transplant team, but weeks of waiting turned into months. On March 12, Trama was readmitted to the hospital so doctors could closely monitor his kidney function. On April 17, a doctor walked in and told him the wait was over. A heart had been found.
"Oh, fuck," Trama said upon hearing the news. The doctor chuckled. "Oh, fuck," Trama repeated, before adding, "Let's do this." He called his family, and they arrived immediately.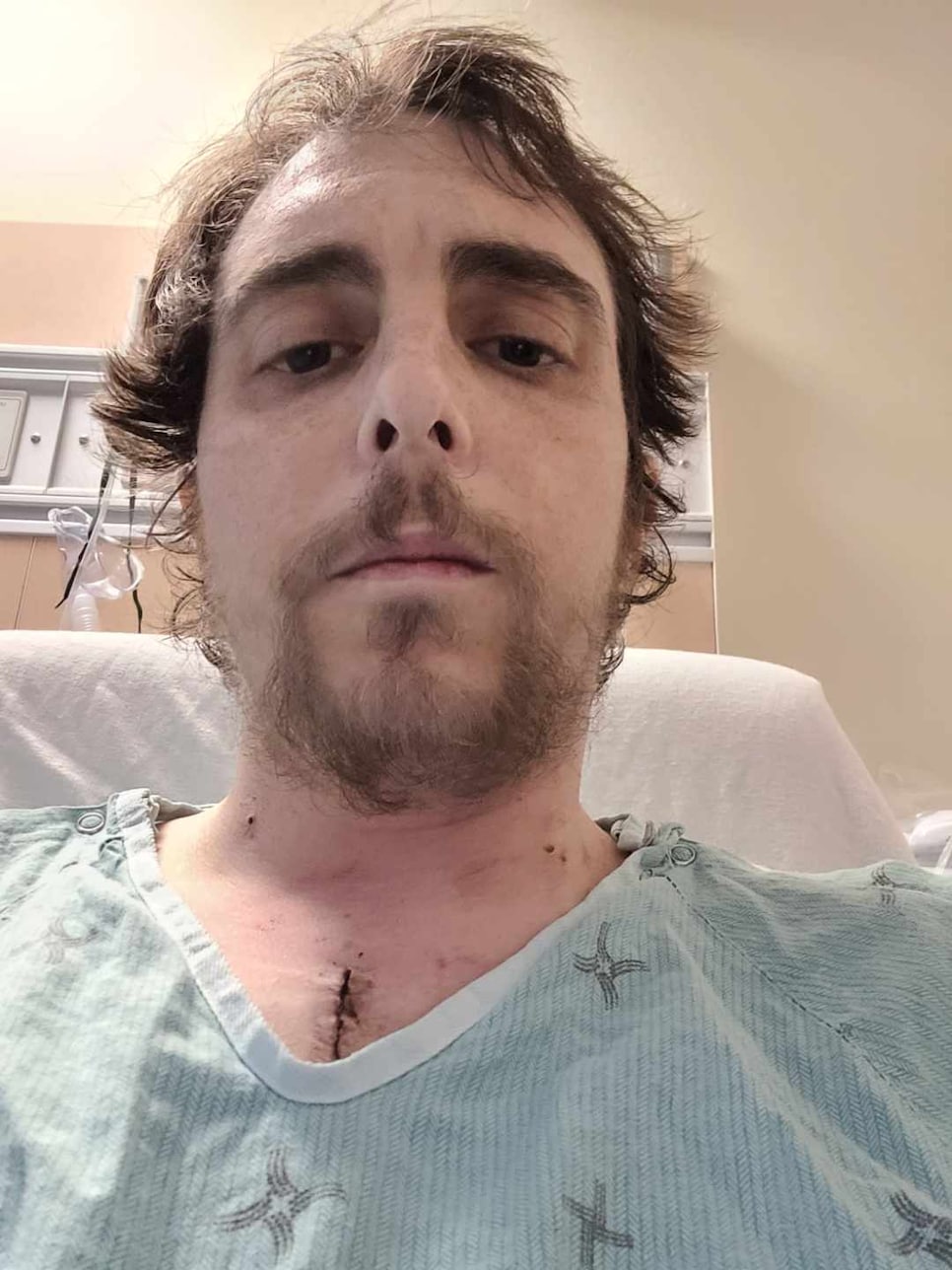 There was a long pause when I asked Trama what he had said to his girlfriend, Katie, and his family before he went into surgery. He couldn't speak. The silence on the phone was only broken by his trying to stifle the tears. "I told them I loved them, and we talked about my wishes if things didn't go well," he recalls. Another long silence ensued. Woodsy had been in the hospital room too, and he gave his sidekick a good pet before heading off to surgery.
The scheduled six-hour surgery lasted for more than eight, but Trama's body accepted the new heart. There were complications during the surgery and damage was done to his lymphatic system, causing his lungs to fill up with fluid, but on June 12, two months after his transplant, Vince Trama walked out of Toronto General Hospital.
Did he go home? No, he and Katie headed directly to St. George's Golf and Country Club for the final round of the Canadian Open, which Rory McIlroy won. It was the first PGA Tour event Trama attended as an adult. He soaked up every second, knowing his life had hung in the balance for a year.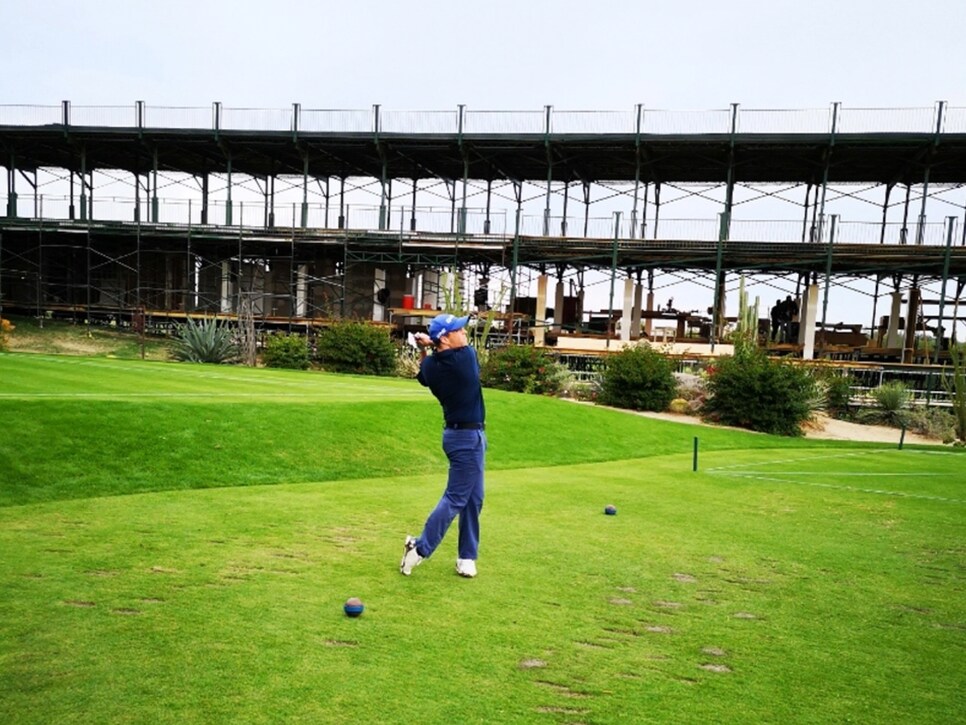 In Canada, the recipient isn't allowed to know where the organ came from unless the donor's family agrees. Trama hasn't learned the name of his donor, but he wants the family to see that he will live life to the fullest. He would take advantage of every opportunity. A 14-hour drive to get to the Presidents Cup? That seemed inconsequential to get to an event he had only dreamed of attending.
So when I read Trama's message, I cursed that I had already given away the tickets. But late last night, I got a ticket offer from Adam Butler, an employee of the Carolina Panthers. A work issue had cropped up; he wondered if I knew of someone who could put the tickets to good use. I told him I had the perfect person. "I have two kids, so of course, I could use the money," Butler told me when I asked why he didn't sell his tickets, "but I paid for them a long time ago. I figured I'd pass them along."
On Thursday morning, Trama will start the trek to Quail Hollow. He is taking his childhood friend Jake, whose dad introduced Trama to the game. He will savor every second with his new heart and a new lease on life.