The Loop
President Trump appears to still really like golf, makes 11th trip to course in eight weeks in office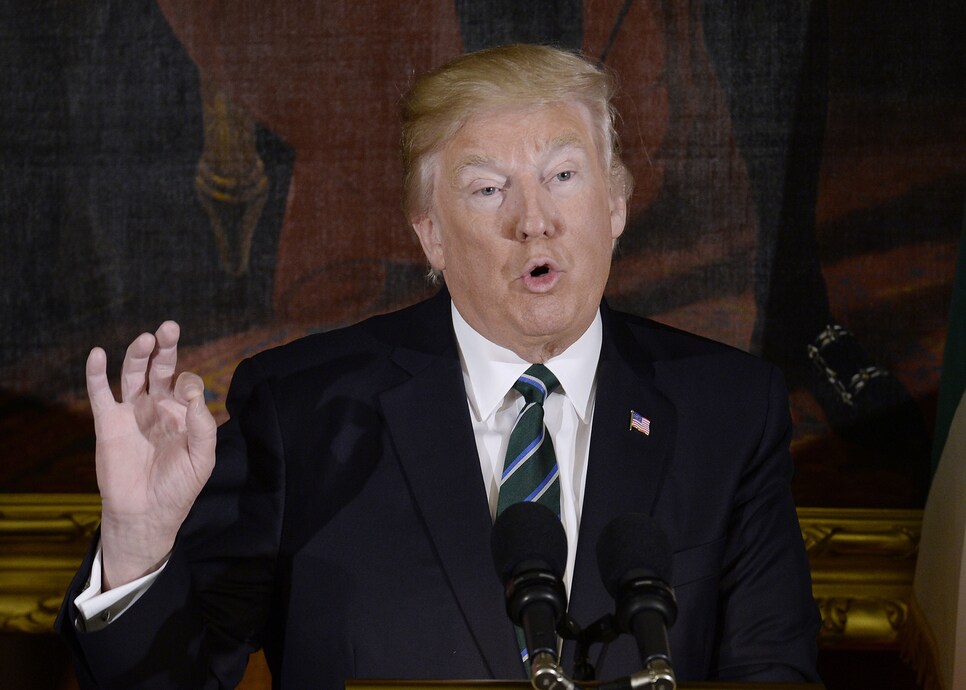 During his campaign, Donald Trump was a critic of President Barack Obama's penchant for hitting the links. "I'm going to be working for you," Trump said last year at a Virginia rally. "I'm not going to have time to go play golf." The real-estate tycoon often took his crusade to Twitter, too, making barbs about Obama's rounds [no less than 15 times]https://twitter.com/BraddJaffy/status/843450905932521473) on the platform. To Trump, Obama's golf hobby was indicative of a bigger problem, that No. 44 wasn't taking the job seriously.
So imagine the mindset of Trump opponents after the White House press corps and Washington Post reported Sunday that Trump made his 11th trip to the golf course in eight weeks as president. By comparison, Obama didn't play his first round as POTUS until the last week of April in 2009.
Not helping matters is the White House's reluctance to speak about Trump's golf, sometimes even denying the president played at all. For example, according to the Palm Beach Post, the White House told reporters that the president would be having meetings and making phone calls at Trump International Golf Club on Saturday. Then this photo emerged...
...Which caused the White House to respond by saying the president wasn't just having meetings at the club but also "might have hit a few balls," according to Ben Kasmir of The Hill.
Or hey, maybe he just likes wearing a golf glove to meetings. We imagine Jack Nicklaus does the same thing when designing courses or inspecting his ice cream factory.
We understand the hypocritical aesthetics of Trump playing golf, especially as he's on pace to shatter Obama's eight-year total in just four years. But golf can deliver its share of good to the president. Moreover, teeing it up early and often is nothing new to 1600 Pennsylvania Ave. Dwight Eisenhower logged over 800 rounds while in office -- (many on trips to Augusta National) -- while Woodrow Wilson played over 1,200 times, astonishing given Wilson was incapacitated the last 18 months of his term from a stroke.
Of course, Sunday was the last day of winter. We can't rule out 36-hole Saturdays for Trump now that it's spring.