Hit the brakes
What these state-of-the-art images reveal about golf's most powerful swings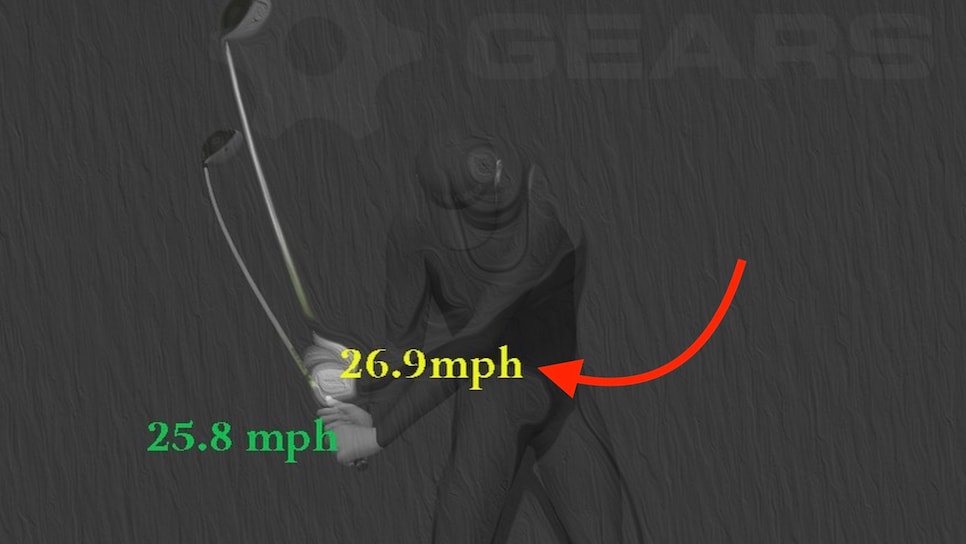 When you think about hitting the ball far, you probably think about moving your hands and arms really fast. Moving those faster makes the club go faster, too, which sends the ball farther, right?
That's certainly true, but like so many things in golf the picture is more nuanced.
Once your hands get to the top of your backswing, they increase speed as they begin traveling down. But they don't keep increasing speed throughout the downswing. They hit their peak speed and then begin releasing that energy to the club.
Think about your downswing as a chain reaction: Your hands speed up, but then they hit the brakes hard. That process transfers the energy from your body into the golf club for maximum speed.
It's why, as I wrote about here, PING's Enso machine found the longest hitters don't just have the fastest hand speed on the downswing. They also have the largest decrease in hand speed by the time they get to impact. Their hands travel really fast, and then hit the brakes hard.
Which begs the question: At what point in your swing do your hands reach maximum hand speed, and then begin slowing down?
Editor's Note: You can check out Michael's Golf Digest Schools series right here.
Here's a picture of when former World Long Drive champ Kyle Berkshire and three-time major champ Padraig Harrington's hands reach their peak speed: Just after their left arm passes parallel.
After that, their club begins releasing past their hands and into the ball.
Another interesting picture shared by Jacobs shows what position the club is in when Lexi Thompson, one of the longest drivers on the LPGA Tour, hits her peak handspeed.
"When you see golfers swinging effortlessly and still hitting the ball a long way, they are letting that club move 'out of the way' at just the right time," Jacobs says
That's what you see about to take place in these pictures here, and that's your secret to your own longer drives, Jacobs says. Not simply moving your arms faster, but learning to "sling" the energy from your arms, to the club.
"At halfway down, start swinging out to the ball," he says. "Turn the body, then use the arms to transfer speed to the club."