Local Knowledge
What's the secret to getting more women into golf? Our latest podcast explains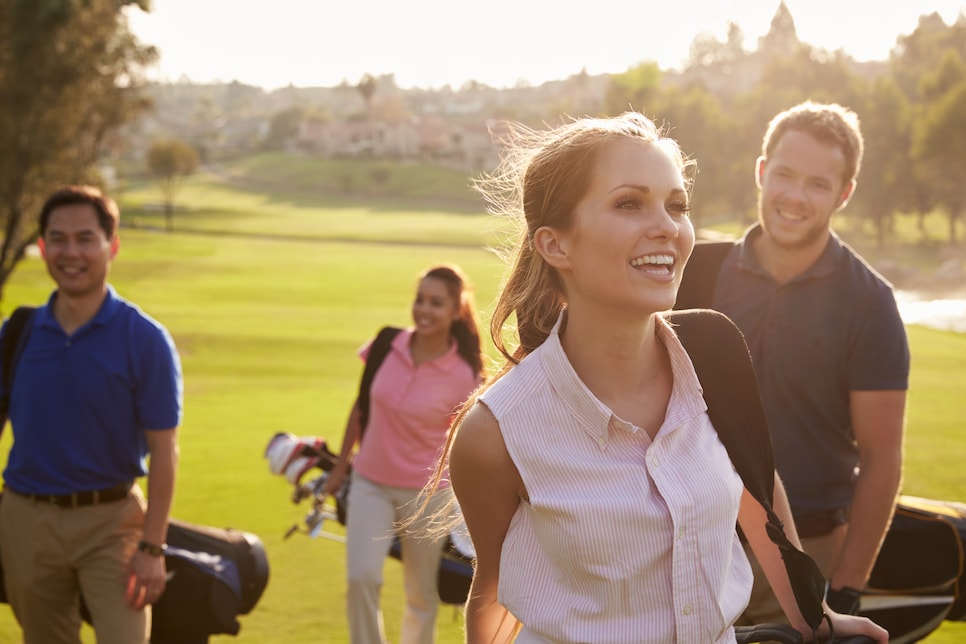 Maybe you've noticed: Golf is in the midst of an important moment. The fastest growing segment of the game right now is women. Thanks to the golf surge that occurred during the COVID-19 pandemic, millions of women played golf in 2020—to the extent that nearly 25% of golfers in 2020 were women. That's one in every foursome, and that's progress. In the latest episode of Local Knowledge, we dig into the opportunity and challenge golf faces with all of these new female golfers.
In talking with teaching pros and women who organize women's golf outings, we realized there is a list of assumptions women had about golf that kept them from joining the game sooner. While yes, there's a version of exclusive private country club golf that requires the following of many rules, other versions of golf exist that are more accessible.
Kiki Grueter and Abby Leibenthal both organize low-key, beginning women's golf events. And they've found that the hyper-exclusive and competitive version of golf is the one that dominates women's perception of golf. Grueter and Leibenthal realized that once introduced to a more relaxed version of golf, beginner women golfers are more likely to engage with the game.
If you're a woman thinking about getting into golf, you may have been stuck on some of these barriers, too. Here are the challenges we discuss in the podcast, with some advice on how to get around them:
What to wear (7:00 mark of podcast)
Dress codes are important at private clubs and in competition, but there are places where dress codes don't exist -- and that's something a lot of beginners need to know.
Acquiring equipment (11:19)
Technically, 14 clubs constitutes a full set. What beginners might not realize is that you don't need 14 clubs to start out.
Who to learn from (12:05)
Getting lessons from a male teacher can be intimidating, some women find it easier to learn from a female instructor.
We talk about this issue throughout the podcast. If you're a woman looking to get into golf, we recommend checking out Fore the Ladies and Greuter Golf to find an event near you. These events that take place throughout the year are low-key, beginner-friendly, with drinks usually involved (some Greuter Golf events are co-ed). And if you can't find a formal event nearby, keep it simple: watch this 2-minute video on how to hit the ball, grab a few friends, a few clubs, and head to a public range.