News
These are the best photos of Charlie Woods' entertaining debut with his dad Tiger in the PNC Championship
Tiger Woods claps as his son Charlie Woods makes an eagle putt on the third green during the first round of the PNC Championship.
Ben Jared
Those were the memorable words of Tiger Woods when he turned professional, and now they're fitting for his 11-year-old son. Charlie WOODS made his natonal television debut in competition on Saturday in the PNC Championship in Orlando, and it could not have been more fun and entertaining.
Charlie made a natural eagle on the third hole, a couple of other birdies, and Tiger looked as happy as could be as the two played dressed almost exactly alike. Charlie swung like Tiger, walked after putts like Tiger, and even stood like him between shots.
It was definitely one for the scrapbooks, and so we offer our digital version of some of the best moments of the day.
Tiger watches Charlie hit his approach to the second green.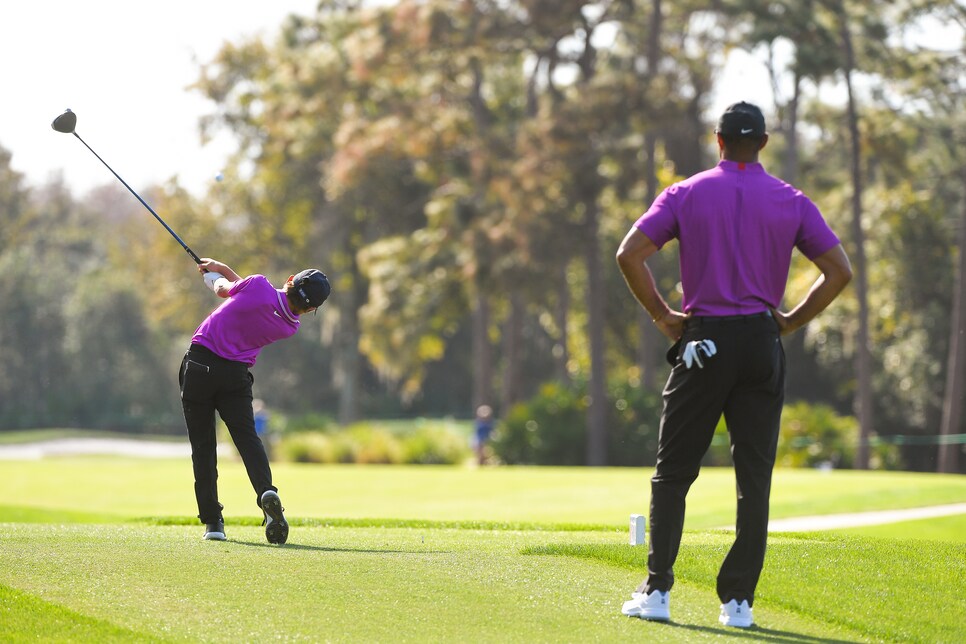 It's a mirror image as the two stand together on the third green.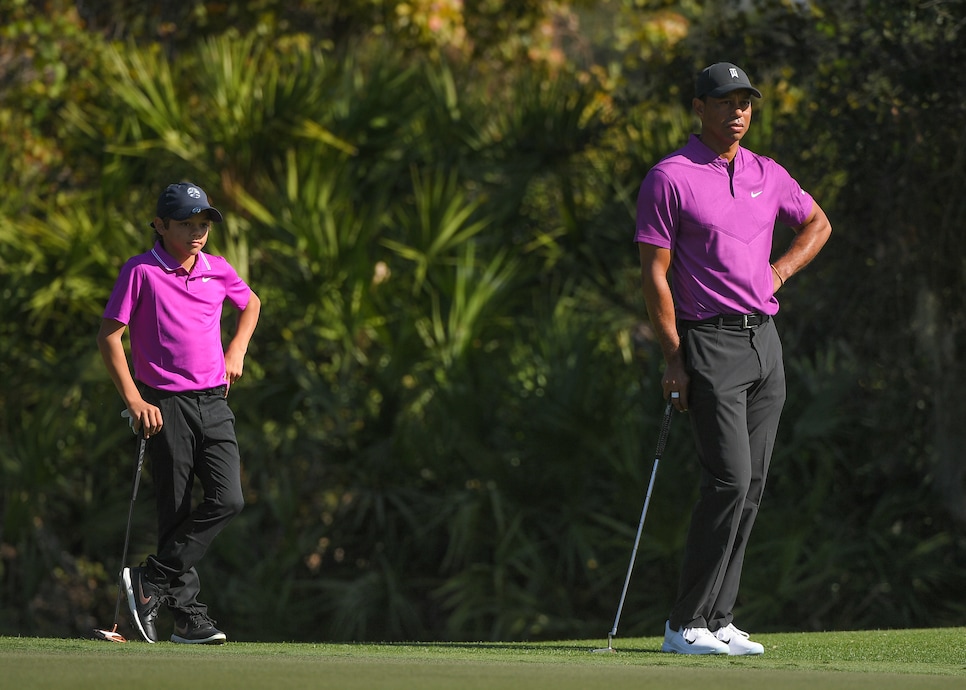 Charlie was completely unfazed by all the attention he was getting.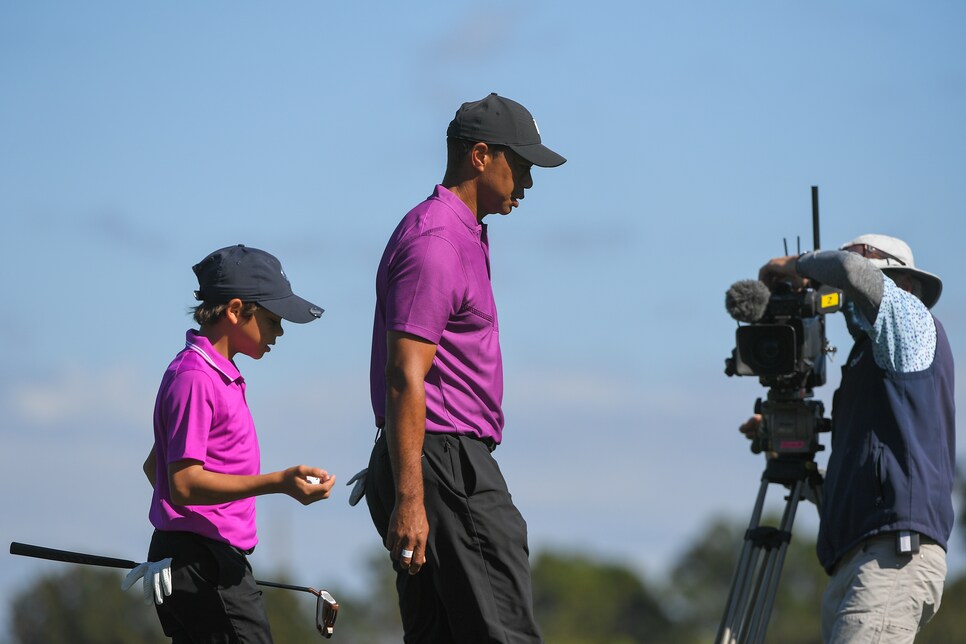 Charlie stands next to his group partner Justin Thomas.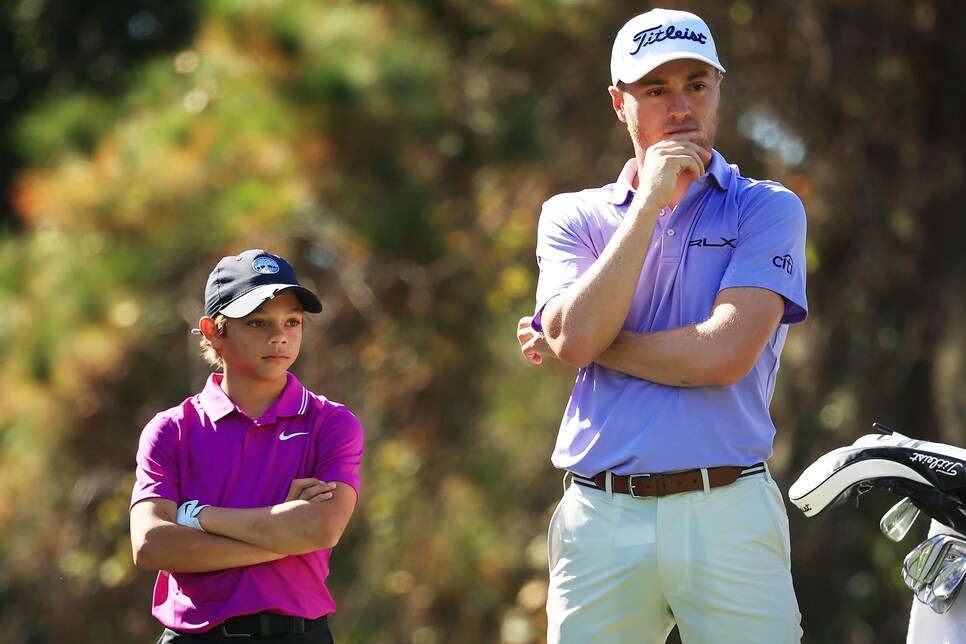 Charlie hits a drive on the third hole, a shot that set him up for an eventual eagle.