Players Championship
Players 2023: The four big names who just missed the cut (and the one who barely made it)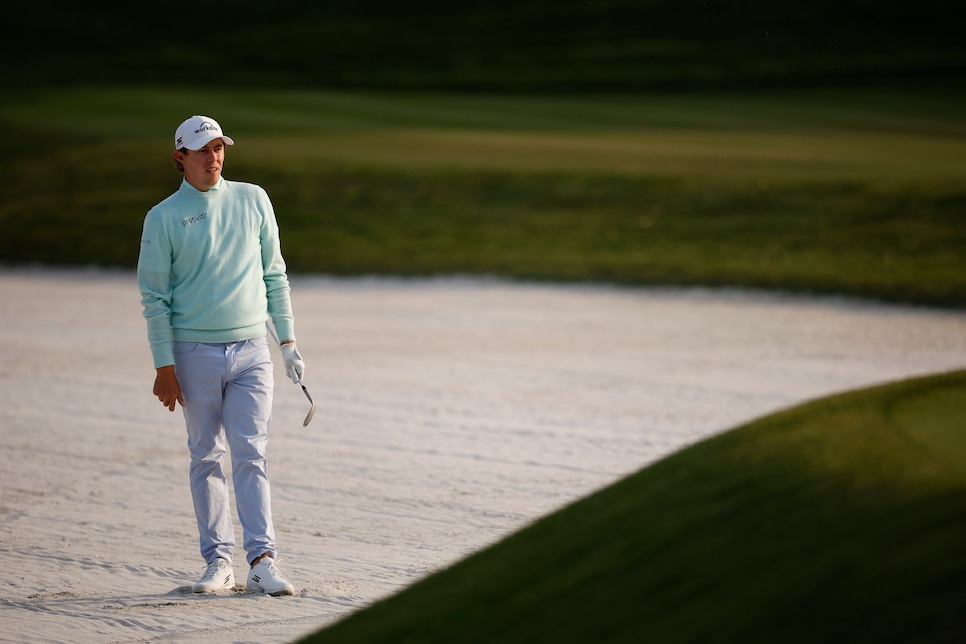 PONTE VEDRA BEACH — The cut. The cut. The cut. It's been a rather large topic of discussion at this week's Players Championship, mainly because the PGA Tour is doing away with it in some of its biggest events next year.
No matter what the bigger names in golf tell us, or what they've convinced the rank-and-file guys of, it still remains one of the more fascinating aspects of professional golf, especially at the bigger tournaments like this one. Consider a moment early on Friday afternoon at the par-5 ninth at TPC Sawgrass, where Xander Schauffele hit his second shot into a small bunker just short of the green. At two over par for the tournament, he had to get up-and-down for birdie to feel safe about being around for the weekend. He did just that, blasting one out to tap-in range and breathing a huge sigh of relief when he kicked it in. Without the threat of the cut, it would have been a forgettable moment in a forgettable round.
Turns out, the cut moved to two over on Saturday morning, but you can bet Schauffele and others at one over have no regrets about grinding to the finish. Some other big names weren't so lucky...
Coming off a T-2 finish at Bay Hill, the 2019 Players Champion had to love his chances at becoming just the sixth player ever to win at TPC Sawgrass twice. But he was never able to get it going, particularly with the driver, leading to his first missed cut of the 2022-23 PGA Tour season. It's the second time he's missed the cut here in the last three years, highlighting the volatility of the Pete Dye gem.
"Just very blah," McIlroy said, summing up his week. "Yeah, I guess the course, you just have to be really on to play well here. If you're a little off, it definitely magnifies where you are off. It is, it's a bit of an enigma. Some years I come here and like it feels easier than others.
"It's just a tricky golf course, and you don't hit fairways and you've got your work cut out for you."
The next time we see McIlroy will be at the WGC-Dell Match Play, then the Masters, where he'll continue his search for a first green jacket.
Matt Fitzpatrick (76-71, +3)
The reigning U.S. Open champ's iron struggles continued this week, the Englishman losing nearly 3.5 strokes on approach. It's downright shocking stuff for an iron player of his caliber, though it's become a long-term issue since his victory last June at Brookline. Before last week at Bay Hill, where he finished in the top 20 and gained 2.1 strokes with his irons, Fitzpatrick had lost strokes on approach in seven consecutive measured starts.
Kurt Kitayama (73-76, +5)
Coming off a career-changing victory at Bay Hill, it was only going one of two ways for Kitayama, AKA Quadzilla. Continue to run pure and contend on another big stage or understandably come back to earth and MC hammer. The latter played out somewhat predictably, but who can blame the 30-year-old? It's been a whirldwind week, and now he'll get some much-earned time off.
Billy Horschel (73-79, +8)
The Florida man's 2023 struggles continued this week, this now being his fourth missed cut in his last six starts. This was Horschel's 10th appearance in the Players Championship, and he's yet to post a single top-10 finish. His best showing, a T-13, came all the way back in 2015.
As for the big name who barely made it, Justin Thomas has Luke List to thank. On Saturday morning, List returned early to finish his second round and had an opportunity to knock out 10 players at two over with a par on the par-5 ninth. Given List's length off the tee, that felt like a lock. List was just left of the green in three, needing to get up and down to make the cut at one over. He proceeded to make an absolute mess, walking off with a double bogey to miss the cut at three over and help all the two-over guys into the weekend.