News
Players on the FedEx Cup bubble as tour enters regular-season finale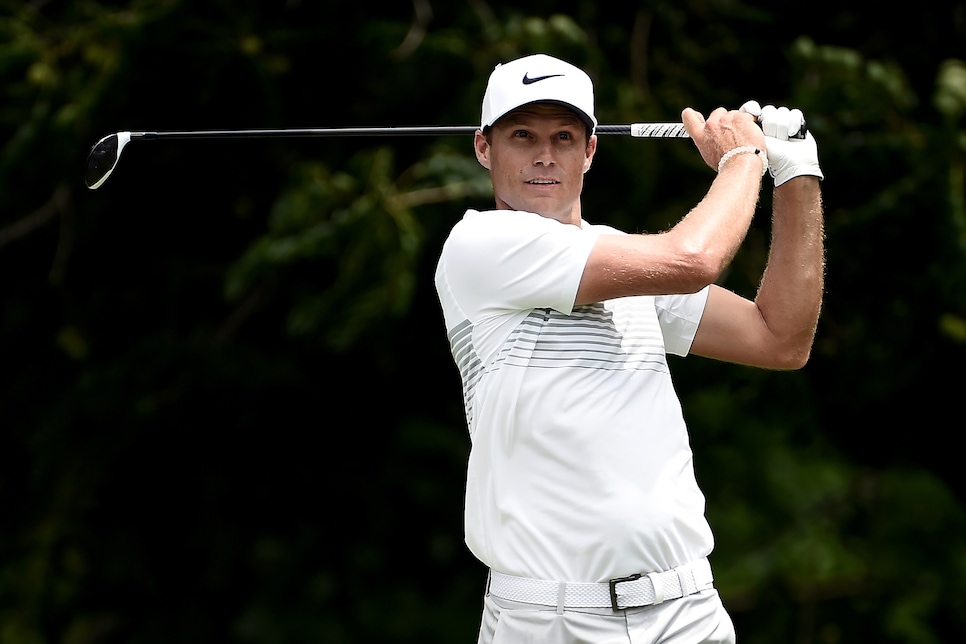 Justin Thomas' brilliant Sunday charge at Quail Hollow continues to be the talk of the sport, and rightfully so. Nevertheless, there are other matters to attend to; chiefly, the tour's regular-season finale in Greensboro, the Wyndham Championship. Though it sits in the Wanamaker Trophy's shadow and lacks the gravitas of most rank-and-file events, it means a helluva lot to a host of players, as this week's competition at Sedgefield CC is the last chance to gain entry into the FedEx Cup and, more importantly, earn their card for next season.
The top 125 are given these exclusive invites, while those unable to cross the threshold (who don't already have exemption status) face a trip to the Web.com Tour Finals to secure tour entry for 2017-18. Here are the souls currently sweating out the FedEx Cup bubble this week in North Carolina:
Watney, who once reached as high as ninth in the world rankings, enters Sedgefield with an OWGR standing of No. 299. Judging by his performance as of late -- he's managed just one top 25 in his last 10 events -- that premier play isn't close to coming back. However, the 36-year-old, who played this season under a Major Medical Exemption, should secure his card by making the cut, giving Watney a full year to return to form.
No. 124 -- Daniel Summerhays
Following a T-8 at Troon and a silver medal at Baltusrol last season, 2017 had all the makings of a breakout campaign for Summerhays. Instead, his game never got off the ground, recording only one top 10 in 28 events. (Although, to his credit, had one of the highlights of the year with his Spider-man dunk.) Has a mixed track record at Sedgefield, and his approach game does no favors. If he crosses the barrier, it will be off the merits of his putter (65th strokes gained: putting).
Ogilvy already used his one-time exemption as a top 50 career earner, and desperately needs a prosperous outing to keep full-time status. A look at the stats doesn't paint a positive outlook: aside from his work around the dance floor, Ogilvy has been subpar in every strokes gained category this season. On the bright side, the former U.S. Open champ controls his own destiny, and has made the cut in six of seven tries at the Wyndham Championship.
Comes into Greensboro playing well, with three top 25s in his last four tour appearances. Alas, a rough winter and spring have made the past month a grind. Does have a top 15 at tournament; another one would secure his spot for next season, and make for one of the feel-good stories of the summer.
No. 131 -- Graeme McDowell
At just 38 years old, McDowell is at a career crossroads, failing to contend in 16 tour events this year. Luckily, he's not in danger of losing his tour card, as he's exempt through 2017-18, and with a T-5 at Greensboro last year, has a solid chance of working his way into FedEx Cup. Amazingly, McDowell has never made it to the Tour Championship.
No. 135 -- Smylie Kaufman
Kaufman is exempt for next season thanks to his 2015 victory at the Shriners Hospitals for Children Open. Still, for a guy who was in the final group of the 2016 Masters, Kaufman experienced a precipitous drop in play since, missing the cut in more than half his events. (Come on Smylie, the game's supposed to suffer AFTER marriage.) Needs a big finish in Greensboro to even think about making it to next week's Northern Trust.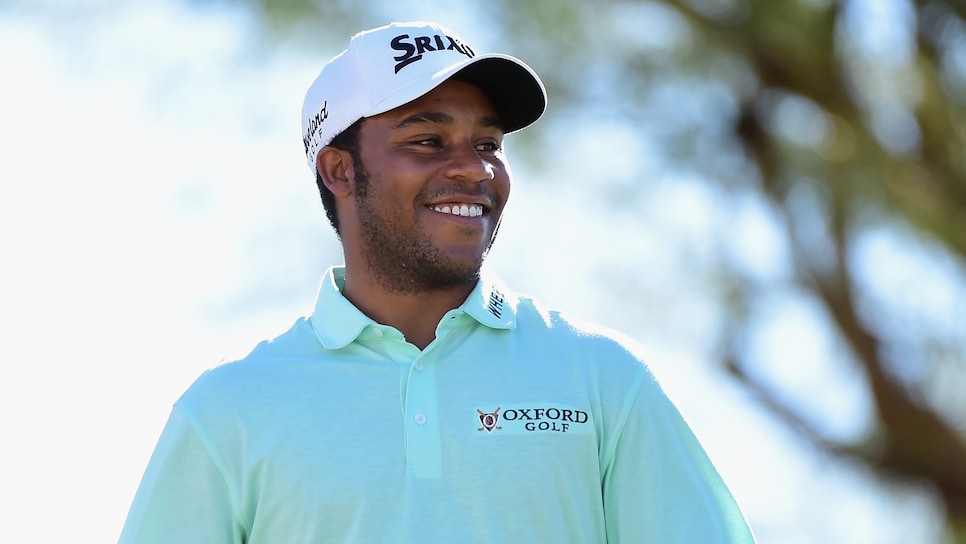 Photo by Harry How/Getty Images
No. 138 -- Harold Varner III
Has impressed in stretches, but has yet to display the consistency needed to keep his card. Only two top 25s in last 14 outings, but did show signs of life at RBC Canadian Open a few weeks back. The average winning score at Sedgefield has hovered around 18 under the past decade, and Varner is more than capable of racking up enough birdies to go low.
Winning a WGC event grants a three-year tour exemption, a circumstance that has Lowry thanking his stars. If it wasn't for capturing the 2015 Bridgestone Invitational, Lowry would be on the outside looking in. The 30-year-old still has a bright future, and most of the analytics show that Lowry's played fairly well this season. But appearing in just 15 events hasn't helped, and sometimes the stats don't translate to the score board. A T-10 or better finish should get him to Glen Oaks Club next week.