News
Purse and winner's payout for the 2017 Players Championship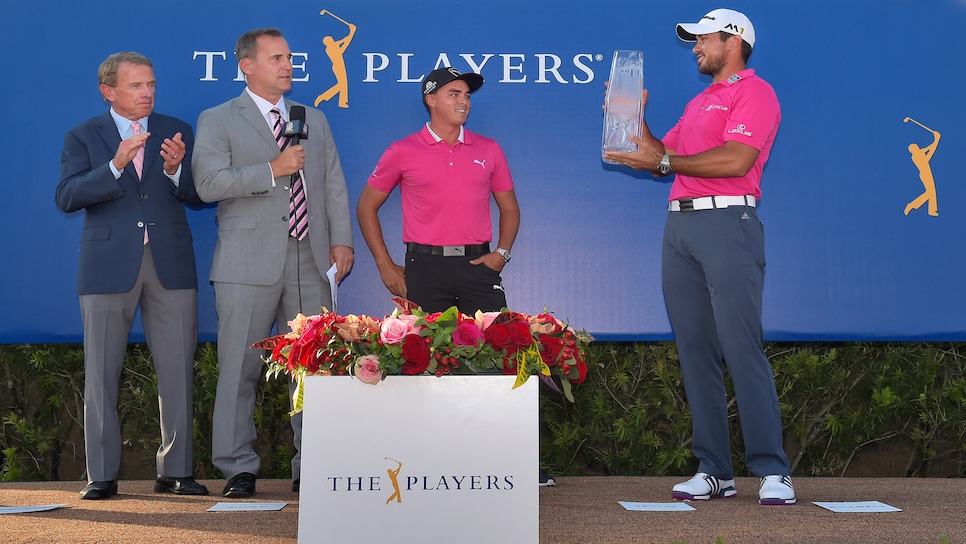 How would officials in charge of the top men's tournaments react to the USGA's decision to up the ante at the U.S. Open, increasing the championship's purse by $2 million to $12 million total, with the winner receiving more than $2 million? It was a curiosity initially answered this week when PGA Tour commissioner Jay Monahan said that the purse at this May's Players Championship would stay at $10.5 million, the same payout as a year ago.
"I think it's great what the USGA has done," Monahan told the Florida Times-Union. "Our plan coming into the year has been to stay at $10.5 [million], and we're going to stay to our plan."
The Players has traditionally had the highest purse of any PGA Tour run event and frequently has been at least the equal of the four men's major championships. In 2016, winner Jason Day earned $1.89 million for claiming the title, the most paid to the winner of any individual tournament on the PGA Tour.
Officials with the Masters, British Open and the PGA Championship have yet to reveal what golfers will be playing for at their events in 2017. Augusta National traditionally announces its purse during the week of the event.