News
Players Championship 2018: Jason Dufner's Sunday 18th hole three-putt cost him … gulp … $770,000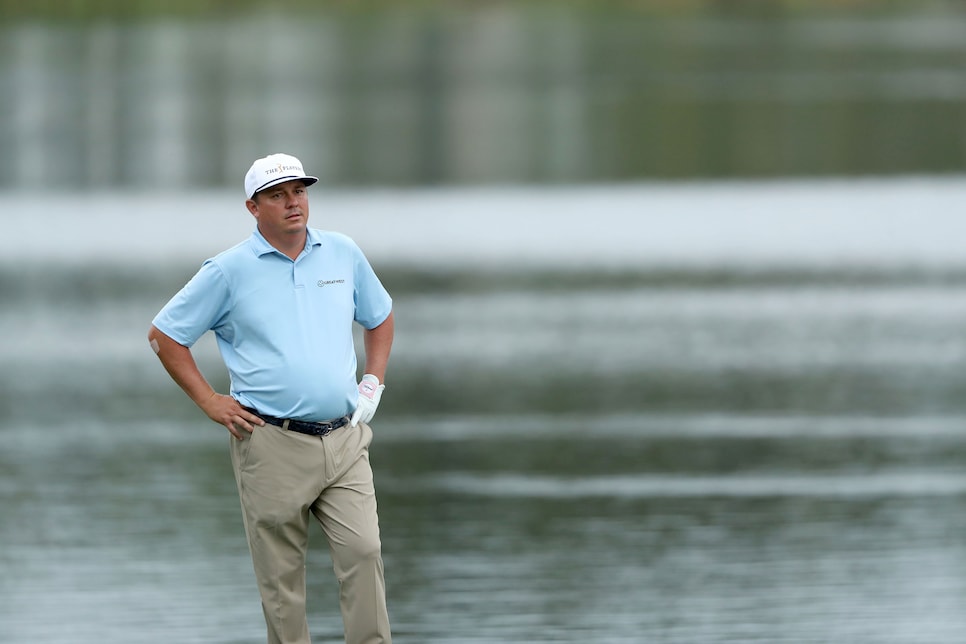 David Cannon/Getty Images
They say there is no cheering in the press box, but how about agonizing? Is it written anywhere in the rules of sports writing if we're allowed to agonize for a competitor?
Well, acceptable or not, we were agonizing for Jason Dufner on Sunday at the Players. The man who has spent all season rocking the coolest hat collection on the PGA Tour had his impressive ball-striking on full display at TPC Sawgrass. But his struggles over short putts had us covering our eyes like we were watching a Friday the 13th movie.
Despite fighting a balky putter, Dufner still had it going on Sunday, making six birdies offset by one bogey through 17 holes to sit at 14 under par and tied for second place. And he put himself in position for a solo second when he hit his approach on the par-4 home hole to just inside 17 feet. However, his birdie try slid three feet by the hole, leaving him the ticklish kind of putt that we'd been agonizing over with him all day.
Sure enough, he missed that one for par, settling for a bogey to fall into a tie for fifth place.
Jason, if you're reading the rest of this you might want to turn your phone off now, because we crunched the numbers to find out just how, well, agonizing the three-putt on 18 turned out to be.
If Dufner makes the birdie, and finishes solo second, he wins $1.188 million and earns 330 FedEx Cup points. Instead, he walked away with $418,000 and 115 FedEx Cup points.
The good news? Dufner's 115 FedEx Cup points boosted him to 54th on the points list. The bad news? Had he gotten the extra 215 points with the birdie he could have jumped as high as 30th.
There were also Ryder Cup ramifications for Dufner. Every $1,000 earned in the Players gets you one Ryder Cup point, so Dufner walked off with 418 Ryder Cup points, but had he made the birdie would have earned 1,188, which would have moved him inside the top 15.
Oh, and one other thing: If Dufner made the par putt, he would have earned $726,000 for making it a four-way tie for second. So, the first miss—from 17 feet so no gimmie, obviously—cost him $462,000. And the second miss, from three feet, cost him another $308,000.