The Loop
Players Championship 2017: You won't believe how many golf balls wound up in the water on No. 17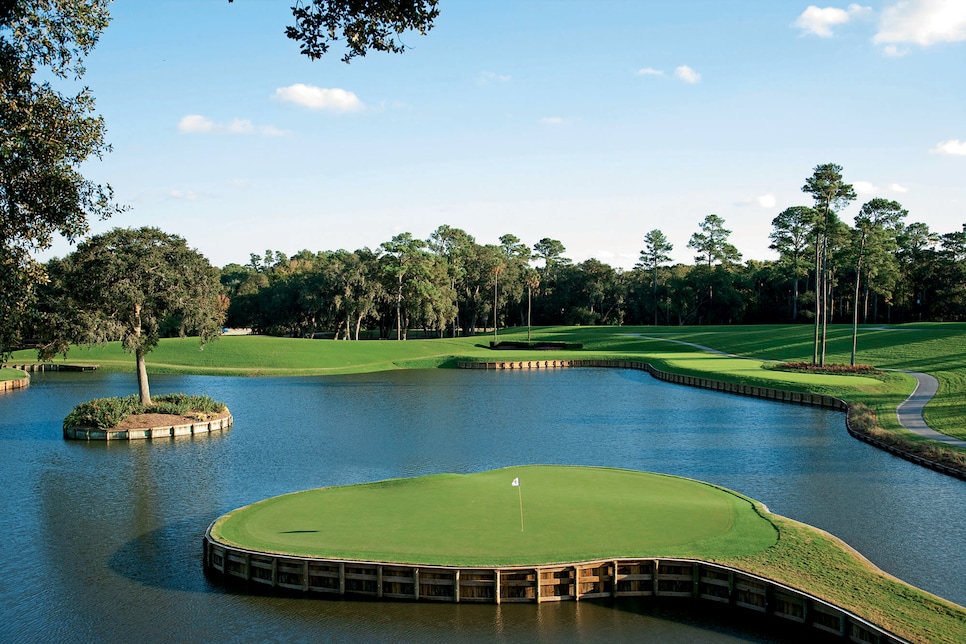 PONTE VEDRA BEACH, Fla. -- Oh, what a little wind can do to a little hole.
If it seemed like the 2017 Players Championship produced an unusually high number of golf balls in the water on No. 17, that's because it did. The final tally is in and a total of 69 of the white spheres wound up at the bottom of the pond thanks in large part to the steady breezes throughout the week. That's the second-highest total since the PGA Tour officially started keeping track in 2003. Here's a look at a cool cluster chart that shows the shots from the entire tournament:
And that was with only 11 water balls during Sunday's final round. Most of the damage was done on Friday when 29 found the drink.
The 2007 tournament was the only year in that span where more golf balls -- a staggering 93 -- got wet. The fewest since 2003 was 28 in 2014.
Some other stats of note regarding the most recognizable par 3 in golf:
-- No. 17 played as the 4th-most-difficult hole of the week with a 3.225 stroke average.
Blair reached that lofty score by dunking three balls himself. Both his playing partners, Blayne Barber and Tyrone Van Aswegan also went in the water that day, giving that group a total of five balls in the water.
But it wasn't all about disaster on the intimidating hole. Kyle Stanley birdied No. 17 all four days to become just the second player in tournament history (Paul Azinger in 1987) to pull off that feat. Stanley finished T-4 and earned $462,000.
And No. 17 wasn't the only site of disaster during the week. If you add up the max score on each hole, you'd get a score of 128, and four holes produced scores of 9 or higher.
So Pete Dye's tricky par 3 played extra penal this year, but the rest of his most famous track showed plenty of teeth as well.