The Loop
Players Championship 2017: Rory McIlroy says he's already sleeping facing away from his new wife (It's not what you think)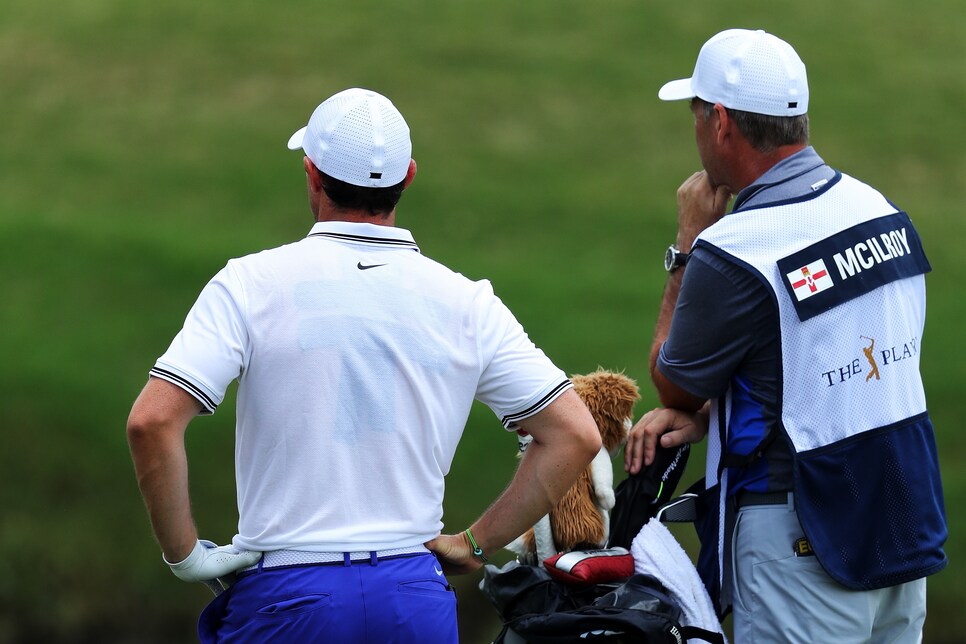 Q. Did you get a good sleep at night with the back?
RORY MCILROY: Yeah, I'm sort of having, I'm conscious and trying to sleep on my right side and that's sort of facing away from Erica and she's like, "Why? Are you not happy with me? What's going on? "I'm like, "No, no, it's fine I'm just taking care of my back."
Q. Didn't take long, did it?
RORY MCILROY: Yeah, yeah, I know, exactly.
He'll be here all week, folks!
On Saturday, McIlroy shot 71 to make a modest move up the leader board at the Players. He hopes his back injury -- related to the rib injury that forced him to sit out six weeks earlier this season -- is nothing serious, but he has an MRI scheduled for Monday after he flies back to Belfast just in case. If he can, it might be smart for him to sit facing his wife on the plane.