News
Players Championship 2017: J.B. Holmes shares the lead at TPC Sawgrass, a place where he can't utilize his biggest strength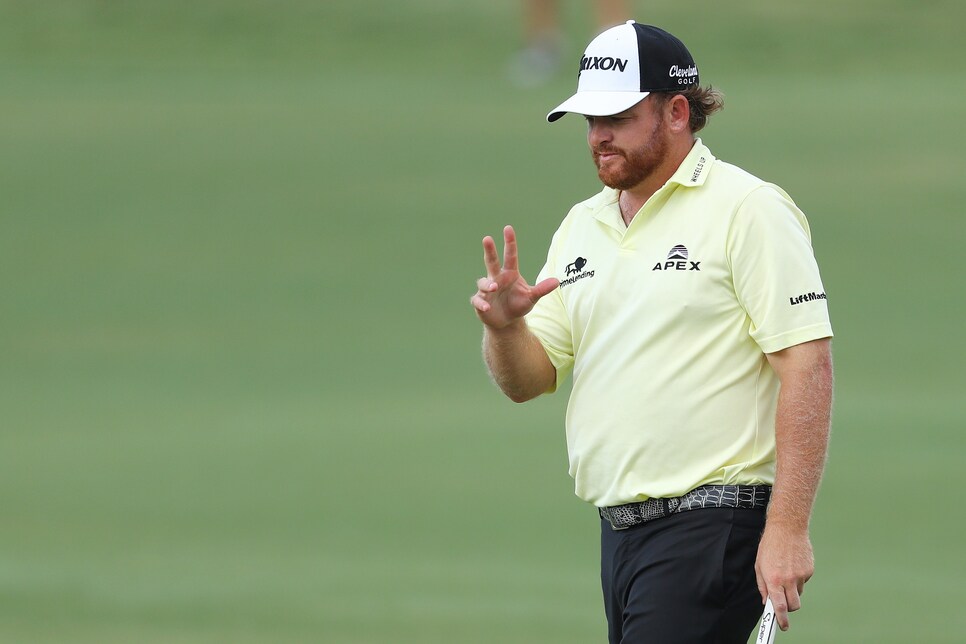 PONTE VEDRA BEACH, Fla. -- J.B. Holmes was a Kentucky kid who hit it a country mile when he burst onto the pro golf scene in 2006. After being medalist at Q School in 2005, Holmes finished 10th in his first PGA Tour event and won the following month at the 2006 FBR Open to become the fastest player at the time to reach $1 million in career earnings.
Now 35, Holmes is still a golfer who usually relies on the long ball for success. But at the tricky TPC Sawgrass Stadium Course, the four-time tour winners has learned to employ a more conservative game plan.
"There are a few holes that really don't set up that great for me on this golf course, and it does, it takes the driver out of my hands," said Holmes, who shares the 54-hole lead at the Players with Kyle Stanley at nine under. "I like hitting that thing when I'm playing well. There's some holes that are difficult, but you've got to hit it to the same spot everybody else does and you've got to remember what kind of golf course it is. You know that coming into it and you prepare that way. You know, like I said, I've played here 11 times, so you kind of know how to play it. If you go around and bust driver everywhere, unless you're hitting it on a string, you're going to run out of fairway in a few holes."
Holmes may have played here 11 times, but he's never been near this position. He has four top-16 finishes at the Players (A T-6 in 2011 is his best), however, he's also missed the cut in four of his previous seven attempts at the Pete Dye track.
Despite Holmes' long-hitting reputation, there was no question his shortest club carried him during a third-round 70. Holmes only hit five fairways and 10 greens, but he needed just 25 putts.
"It was very tough out there, made a few shots harder than it needed to be, but putted great and put myself, when I did miss a shot, put it in a situation where I felt like I could get up-and-down and was able to do it most of the time," said Holmes, who led the field on Saturday with a strokes-gained-putting of 4.275. "It was adventurous for sure."
After his post-round press conference, Holmes hit some extra drivers and 3-woods on the range. His length with those clubs gets somewhat neutralized by TPC Sawgrass, but that doesn't mean you still don't need command of them to be successful here.
Other than his length off the tee, Holmes is probably best known for overcoming brain surgery in 2011. But while he's never won a tournament the magnitude of the Players, the two-time Ryder Cupper is feeling good about what he's accomplished and where he stands heading into Sunday.
"There were a few times that you feel like you get looked over a little bit, but it's always -- you fix that by playing better. I mean, that's how it is out here," Holmes said. "But you know, I've had a great career. I've been out here, like you said, 11 years or 12, I don't know. I've got to play a lot of awesome places, see a lot of cool things and win some tournaments. Not a lot of people get to do that. It's been amazing, and hopefully tomorrow I can go out and have another amazing day."