News
Players Championship 2017: Ian Poulter taking advantage of "bonus" tournament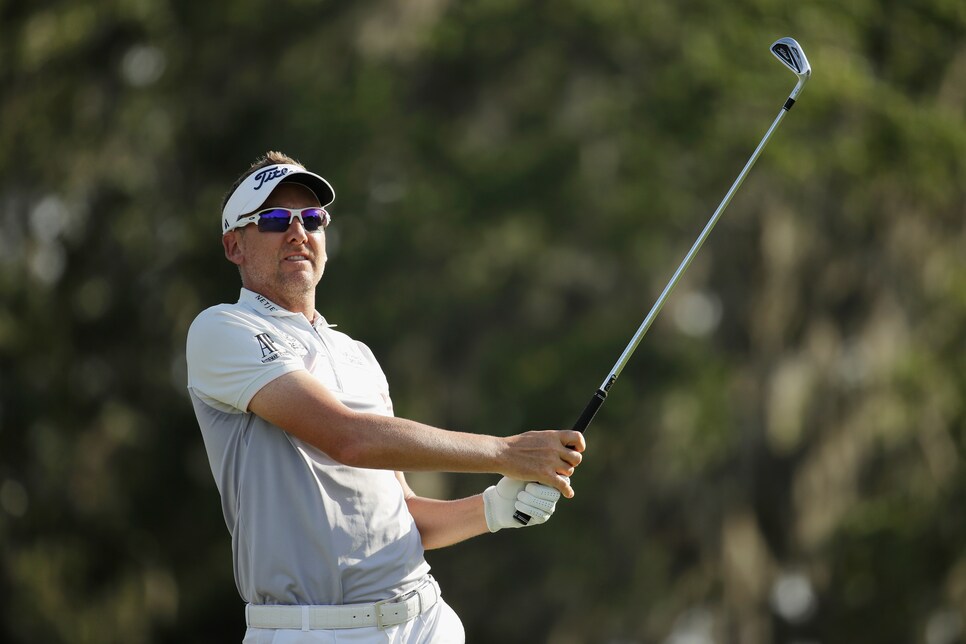 PONTE VEDRA BEACH, Fla. -- A little math could turn into a big payday for Ian Poulter at the Players.
Three weeks ago, Poulter appeared to have lost his PGA Tour card, which would have given him this week off and put his schedule for the rest of the season up in the air. But fellow tour pro Brian Gay realized a change in PGA Tour policy was the reason the pair had come up a few points short of retaining exempt status while playing on major medical extensions. After pointing it out to tour officials, both players were given a reprieve, which included a spot in the tour's flagship event.
And Poulter is taking full advantage. Following a Friday 67 at TPC Sawgrass, he sits at five under (T-5) heading into the weekend.
"It's obviously a result, right?" Poulter said when asked if he felt like he was playing with found money. "I thought I wasn't in here and obviously Brian managed to realize that the points were being calculated on the wrong year. So, yes, it's a bonus."
Poulter carded just one bogey in a round that included four birdies and an eagle on the par-5 16th hole.
"I've been playing nicely and obviously now I can plan a schedule. So from that perspective it's a good thing. I know where I'm going to be playing golf and obviously it takes a little bit of pressure to go out and enjoy some golf," Poulter said. "I've done that over the last couple of days and took a couple of opportunities with a couple of putts today and I feel that my game's in great shape. So I can just go out and enjoy my golf."
Gay didn't fare as well. He shot a second-round 76 to miss the cut.
In 13 prior starts at the Players, Poulter only has one top-10 finish. However, that was a runner-up in 2009. That same finish this year would earn him $1,134,000, while a win would mean a paycheck of nearly $2 million.
After helping Poulter keep his tour card, Gay told Golf.com's Alan Shipnuck that Poulter promised him "a proper bottle of wine." If Poulter keeps this up, though, Gay can probably expect a better gift.