News
Players Championship 2017: How tour pros practice for their crack at No. 17 on the range (or not)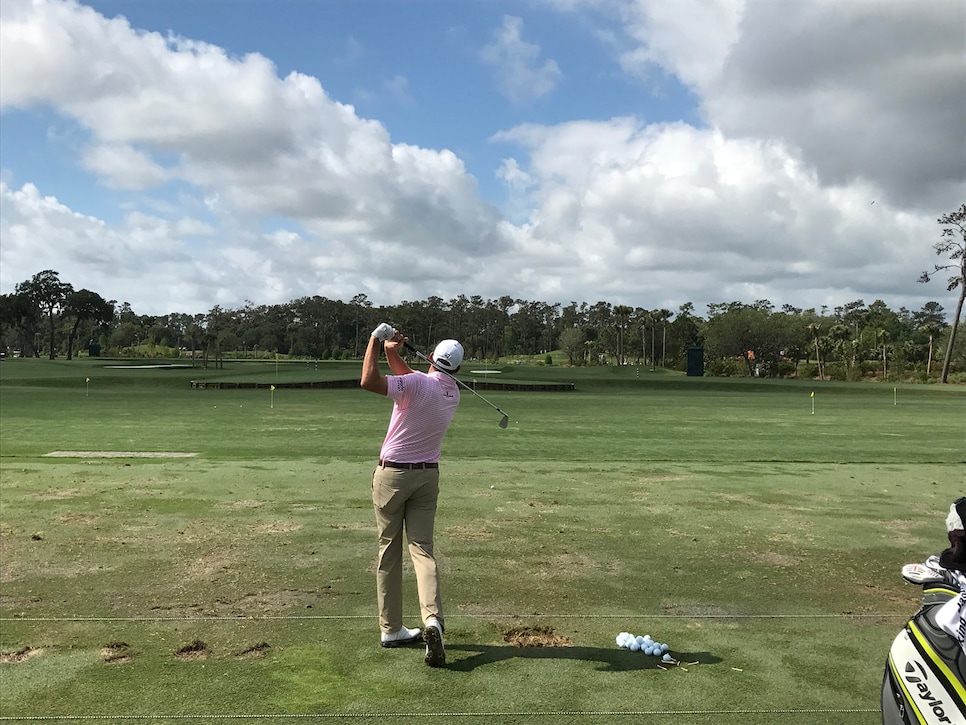 PONTE VEDRA BEACH, Fla. -- No matter how the leader board looks on Sunday evening at the Players, TPC Sawgrass' 17th hole will be important. As Sergio Garcia showed on Thursday, the famed par 3 is capable of yielding a hole-in-one. And as Zac Blair learned the following day, the short menace can also make breaking double digits a challenge.
But this year, golfers at the Players can better prepare for the par 3 by practicing on the newly built replica island green on the range. Or not.
"I don't really look at it," Jim Herman said ahead of his final round.
Well, for one, there's no water. And. . . "it's 20 yards shorter, and there's no bunker," Paul Casey said as he warmed up. "But other than that, it's identical!"
Casey elaborated that it's about 150 yards to Sunday's traditional back-right pin, but he thought the same pin on the range only played about 130. Add in the fact that the range faces the opposite direction of the real No. 17, and oh yeah, it lacks all the pressure that comes with playing in front of millions of fans for millions of dollars, and it's tough to create any sort of real simulation.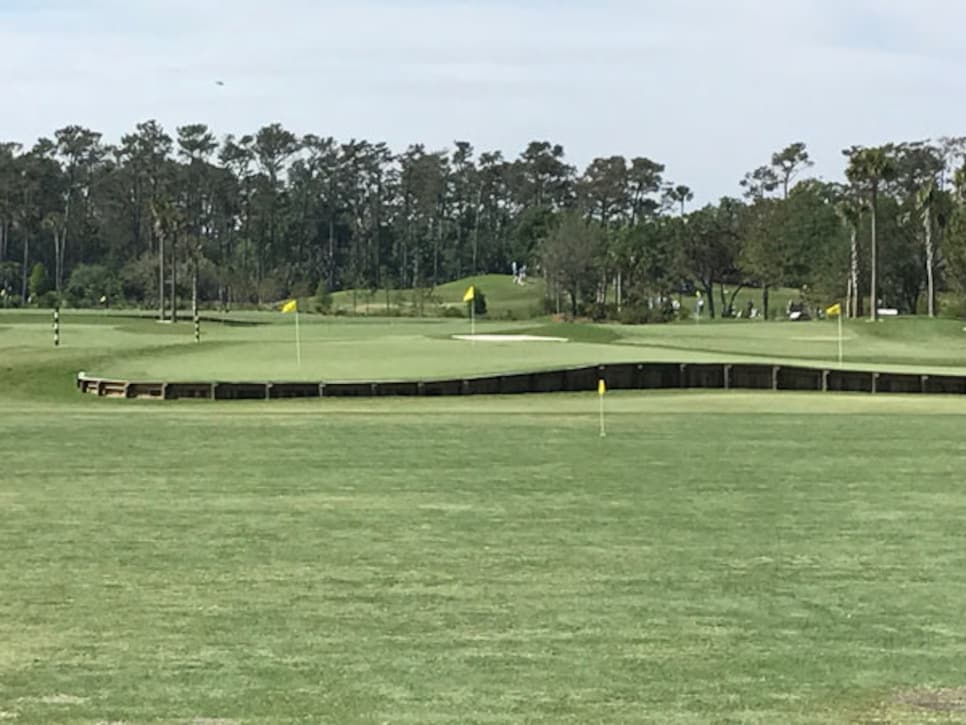 Not that the range renovation isn't appreciated, though.
According to the PGA Tour, a two-story, state-of-the-art teaching facility will officially open there at the conclusion of the tournament. And maybe for weekend hackers, seeing those railroad ties on the replica green -- which is just part of the facility's overhaul -- could help settle the nerves.
The tour pros, however, don't seem to bother with it.
"In theory, it's a good idea," said Casey, who warmed up on the far left side of the range away from the green. "But in reality, it's not helpful."
Good luck on the real thing, guys.