Equipment
Players 2023: The driver change that helped Kurt Kitayama win at Bay Hill could prove useful at TPC Sawgrass, too
*All products featured on Golf Digest are independently selected by our editors. However, when you buy something through our retail links, we may earn an affiliate commission.*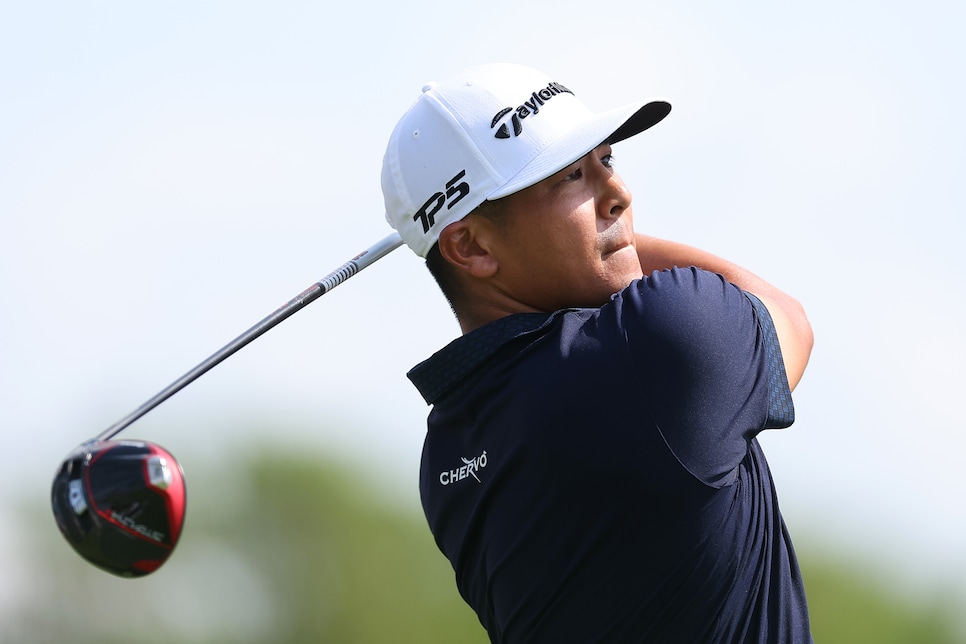 Perhaps overlooked in Kurt Kitayama's gutsy win at the Arnold Palmer Invitational was an equipment change that might have had the greatest impact. Turns out Kitayama made a significant driver switch, and he went on to tie for the most fairways hit for the week—an important stat given the nasty rough at Bay Hill, and something that tends to come in handy at TPC Sawgrass.
TaylorMade's tour team offered the follow details about a chain of events starting last Monday afternoon at Bay Hill when senior tour manager Adrian Rietveld met Kitayama on the range for a driver testing session.
Rietveld felt Kitayama would be better served using the company's Stealth 2 Plus head with a 44.75-inch shaft instead of the standard Stealth 2 at 45.25 inches Kitayama had been using, thinking that set up would produce a better lie angle. Rietveld built a Stealth 2 Plus 10.5-degree head (actual loft is 10.25 degrees) with a Graphite Design Tour AD DI 7-X shaft at 44.75 inches, tipped one inch. Right away, Kitayama saw more consistency.
"I thought the driver shaft he was playing was too strong and too long, so we had him test a few different shaft options and wanted to go with the one he liked based off of his feel," Rietveld said. "That's something I can't see or measure. He liked one straight away, but you have to hit something else so he can differentiate feel.
"When a player has good launch conditions and you can see the ball flight is tight and dispersion is tight, and you ask how does it feel and you get a positive response, that means he's aware of where he is striking it on the face," Rietveld added. "That's what a launch monitor can't measure, and the eyes can't see. This part of it is more on him and when he tested that shaft against another he said although they performed similar, the other one felt better and that's when you know that is the way to go."
The Stealth 2 Plus head was advantageous not only due to its 57-degree lie angle (one degree flatter than Kitayama's previous gamer), but also the ability to use the adjustability of the sliding weight and back weight to reduce spin. Rietveld had weights in his pocket on standby on the Bay Hill driving range and made a change.
"When we initially moved the weight, the lie angle was good, [and] we just needed the spin to come down a little bit," Reitveld said. "We moved it back to front swapping the15-gram weight in the front to an 18-gram weight and then a 19-gram weight in the back for a 15-gram weight and it took off 200 to 300 rpm of spin, exactly what we needed."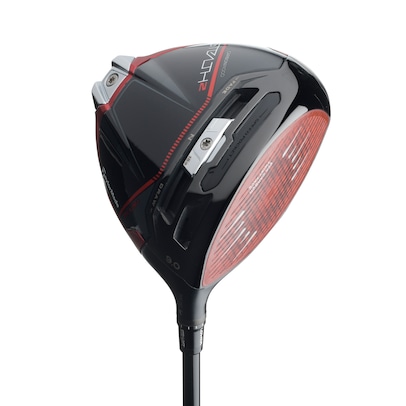 Stealth 2 / Stealth 2 Plus / Stealth 2 HD
WHAT IT DOES: The carbon-composite technology of last year's groundbreaking drivers has received an upgrade. The amount of titanium has been reduced to just a thin frame around the carbon-composite face. This means more forgiveness and even lower spin. Last year's breakout carbon-composite face is now variably thick for more flexing across a wider area. 
WHY WE LIKE IT: A carbon-composite face isn't magic, but its extraordinary weight-savings better delivers the mass of the clubhead into the ball. It also weighs about half of a titanium face, and the lighter the face the more effective the trampoline. The head improves stability by balancing more mass front and back. Read more >>>
Stealth 2 $600, Stealth 2 Plus $630, Stealth 2 HD $600
After further testing and taking the driver out on the course, Kitayama made it clear he felt comfortable with the combination and put the driver in play, hitting 69.64 percent of his fairways during his win.
"The way it ended up happening, that we do the fitting and then he beats the strongest field in the world is amazing," Rietveld said.